HELMS CEMETERY
a.k.a. Morgan or Wagon Train Cemetery
Wayne Township
Tippecanoe County, Indiana
---
Located at the side of 510 S. at 900 W., this cemetery was the burial site for the Cullum, Hopkins, Morgan and Murdock families, and possibly
many unmarked graves from an early wagon train. One source said that this was the burial ground for a wagon train after a cholera epidemic.
The county paved over the cemetery in the early 1900's. Photos submitted by
Lisa Horton.
---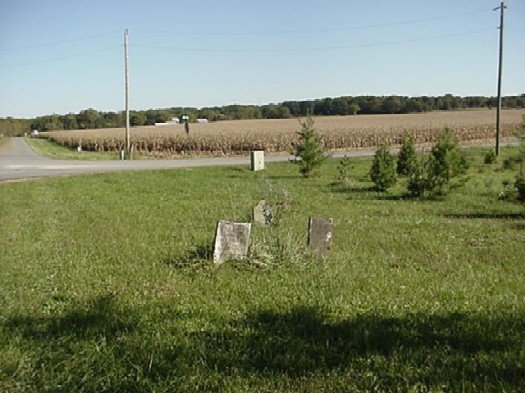 Photo by L.A. Clugh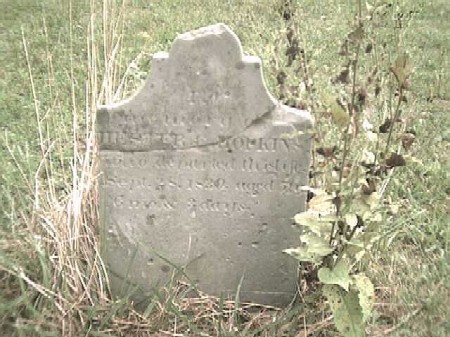 In memory of
Hester C Hopkins
who departed this life
Sept 28, 1839 age 51y
6mos & 3 days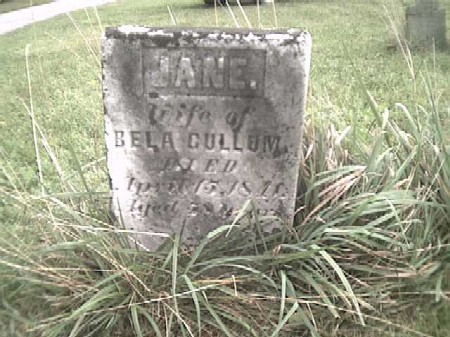 Jane
Wife of Bela Cullum
died April 15,1841
aged 58yrs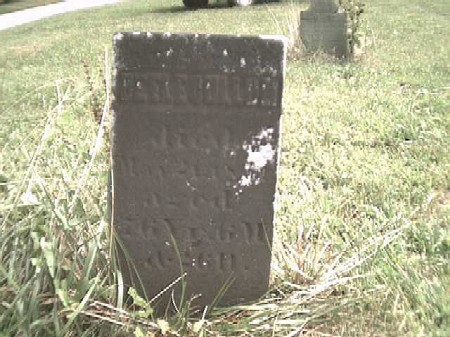 Beele Cullum
Died May 21,1851
aged 76yrs 6mos 2dys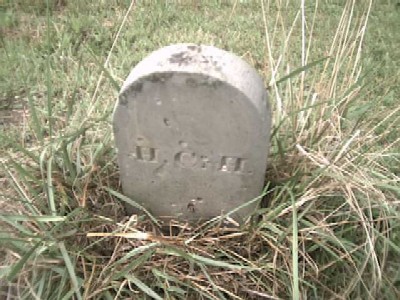 H. C. H.

Burials listed on Find-A-Grave


---
Cemeteries | Tippecanoe County INGenWeb Project
---

© 2001-2009 by Lisa Horton and L.A. Clugh
All rights reserved