ECKHART CEMETERY
a.k.a Hartman
Washington Township
Tippecanoe County, Indiana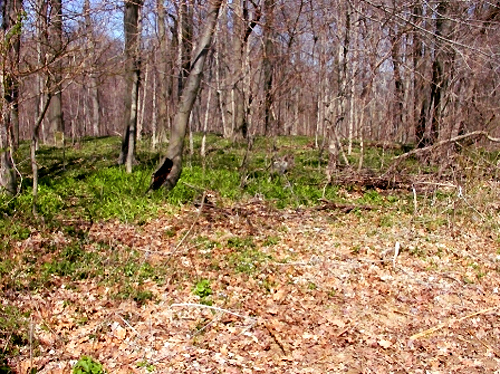 Eckart Cemetery is near Sugar Creek, east of 900 E. between 600 N. and 700 N.
Photo by L.A. Clugh

---



BULGER, Lucy C.
b. unknown - d. Jan. 29, 1845
Aged 19y, 8m, 14d
Consort of Abram A. White.
And art thou gone, dear Lucy
I shall no more hear,
The echoes of they gentle voice
Fall softly on my ear.
Thou'st flown away, beloved one,
From this cold earth of ours,
To a region bright above the skies,
A land of stars and flowers.
CASTLEMAN, Catharine
b. unknown - d. Jan. 22, 1857
Aged 63 ys,6 ms, 28 ds
Wife of William Bulger


FOX, Rebecca A.
b. unknown - d. Aug., 1851
Aged 30 yrs, 6 mos, 1 da
Wife of Abraham Fox.


FRANKLIN, James S.
b. unknown - d. May. 23, 1863
Aged 75 years, 5 months, 25 days


SPENCER, Emory F.
b. unknown - d. Aug. 23, 1861

---
Cemeteries | Tippecanoe County INGenWeb Project
---

© 2004-2009 L.A. Clugh
All rights reserved