Steuben County Townships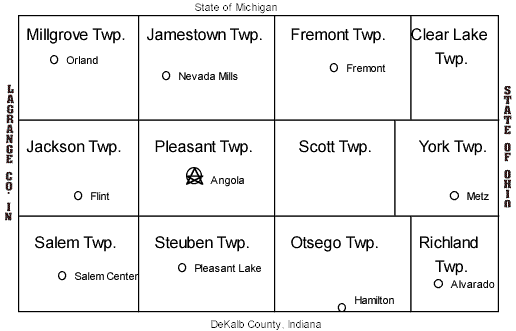 Click on a township below for information on towns, some which are present yet today, and some which no longer exist.
The townships with stars have township histories, settlers before 1840, and town histories which include 1885 business people (if available). More information will be coming soon.
Any suggestions or comments should be directed to:
Mindee Gleason