Lake Township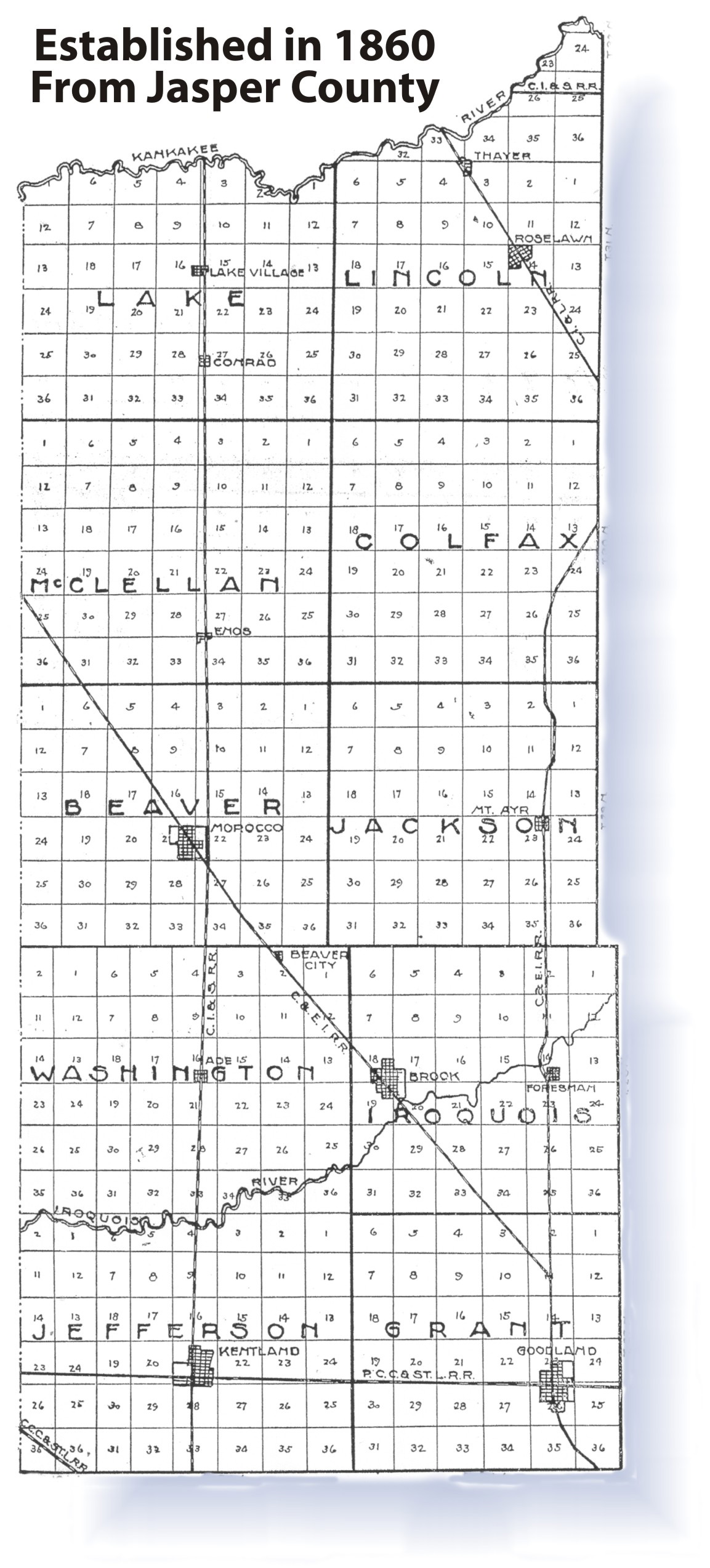 Lake Township was one of the original townships when the county was formed in 1860. Please refer to the index of the Newcomer for more Lake Township/Lake Village history. There are two towns in the township:

Lake Village

platted in 1876 by Richard Malone and

Sumava Resorts

, the last town platted in the county on August 19,1927 by the Sumava Forest Resorts, Inc., with James Koutny as president.

Lake Village Cemetery is located west of the town on SR 10. From the intersection of US 41 and SR 10, go west to 400W, turn sourth, it is on the right.
Link here to the Newton County Cemetery listings.

The town of

Conrad

is no longer in existence. The property is now owned by The Nature Conservancy. The town was platted by Jennie M. Conrad in 1905.


The town of Lake Village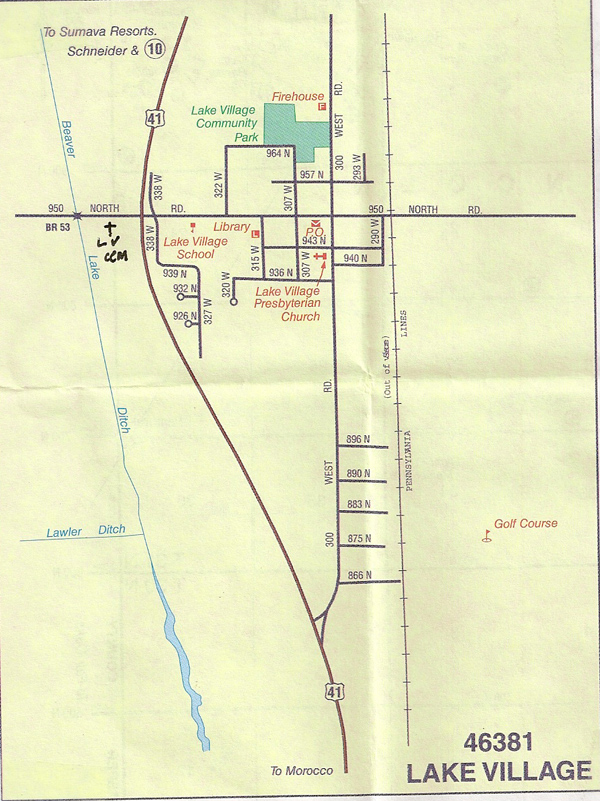 Sumava Resorts