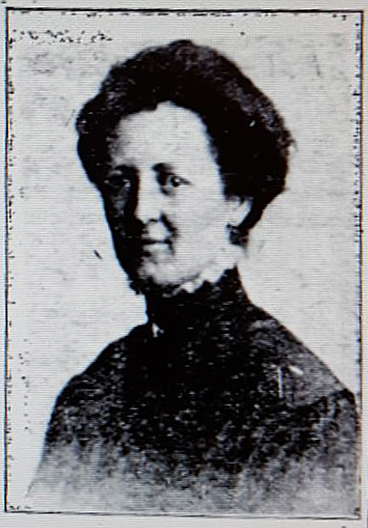 Source: Weekly Review 11-24-1910 p 8
Mrs. Bertha Moore, wife of Walter M. Moore of Waynetown, has established a record for corn shucking which, The Review believes, holds good for Indiana and probably for the whole United States. Until authentic reports show faster work in the corn field, she may well claim the title, "Queen of the Corn Shuckers." Here is what she accomplished one day last week. She drove her team into the corn field at 6:30 a.m. and began work. At 11:15 she stopped shucking for dinner, which she herself prepared. At 1 p.m., she was ready for the field again and worked there until 4:30. She measured her corn and found she had shucked 65 bushels. "I didn't feel as much fatigues as I have felt frequently after doing my housework," said Mrs. Moore. "It was really only pleasant outdoor exercise. I didn't try to establish any record: If I had, I might have been able to have shucked a few more bushels. However, I think I did a fair day's work considering that I got the meals and attended to my housework." Mrs. Moore is a fine type of young womanhood. She is possessed of more than the average share of good looks and combines with her beauty grace of figure and a charm of manner, which she has won her scores of friends. Her husband is a former school teacher and one of the enterprising young farmers of Ripley Township. He is interested in real estate at Pace, Miss and has gone south to look after his interests there this week. Mrs. Moore was one of the top-notch winners in the first subscription campaign put on by The Review in 1909. She won a special prize of a handsome hat and a pleasure trip around the Great Lakes. Source: Crawfordsville Journal-Review Jan 10, 1962 p 10 Covington – Mrs. Bertha Moore, owner of grain elevators in Waynetown and Newport, died at 10:45 a.m. Tuesday in the Rudisill Nursing Home here. She was 81.
Mrs. Moore, who had been in failing health six months and seriously ill one week, had been a resident of this community the past 50 years. She was born Feb 12, 1880, near Waynetown, a daughter of George W. and Elizabeth Quick Petro. She married Walter Moore in 1896. Mrs. Moore was a charter member of the American War Mothers and American Legion Auxiliary of Covington. She also was a member of the Liberty Chapel Church at Waynetown and VFW Of Covington. Surviving are a son, Leland Moore of Covington; two sisters, Mrs. Lula Henderson of Mulberry and Mrs. Estella Davis of St. Petersburg, Fla; a grandson, Harlan Moore of Covington and three nephews. She was preceded in death by her husband and two brothers. Funeral services will be conducted at 2 p.m. Thursday at the Hegg Funeral Home here with Rev. Glenn Ray in charge. Interment will be in Waynetown Masonic Cemetery. Friends may pay their respects at the funeral home.
– kbz