GRAYFORD NEIGHBORHOOD
AKA "Butler's Switch"
Pictures From the Camden & Katie Nelson Collection
---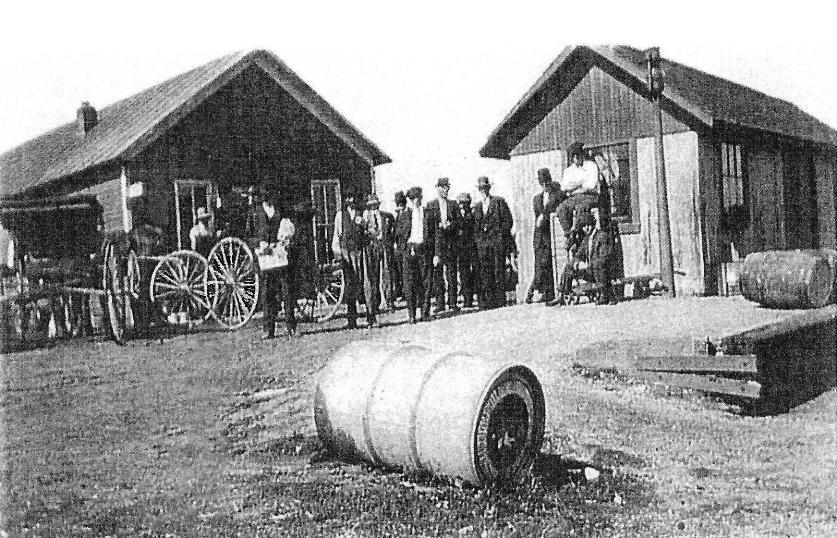 Grayford Store and Freight House about 1910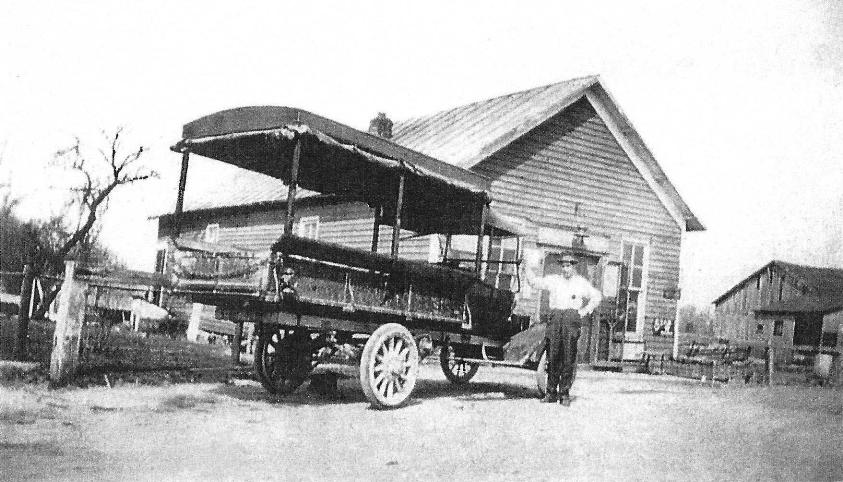 Grayford Store, leaning on the truck is William T. Gaskill, storekeeper about 1915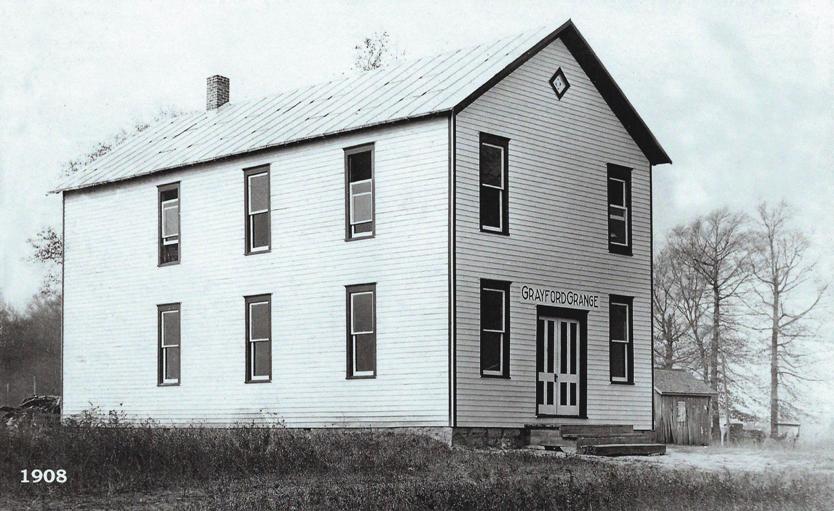 This is a picture of the Grayford Grange taken in 1908 the year it was built. The dedication of the new building took place October 22, 1908. Prior to that the Grange met in the Grayford School House. This was a very active Grange with picnics and other activities being mentioned frequently in the papers.
>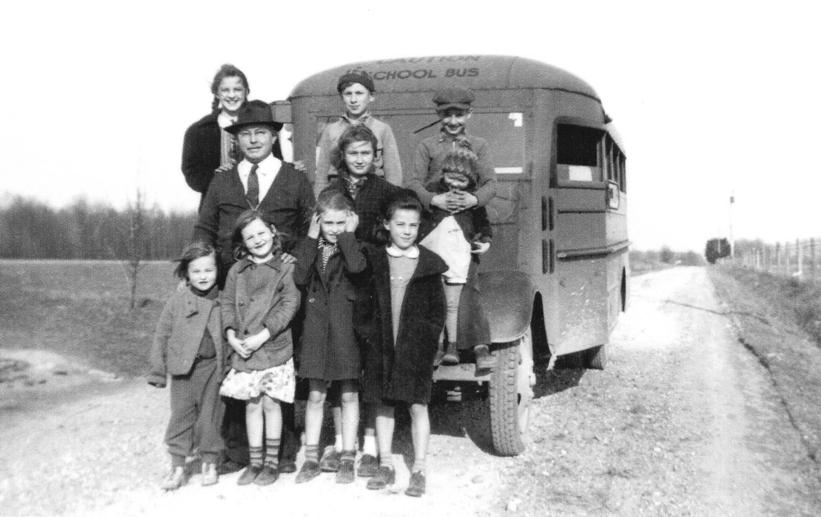 Grayford Students Bused to Vernon early 1940's.
Top: Eileen, Robert & LeRoy Reitman
Middle: Paul Hunt (Driver), Vivian King, and Mary Ann Reitman (small child).
Front: Mary Alice Dehoff, Adaline Dehoff, Evelyn King and Joan Schnadinger.
The four Reitman children were the sons and daughters of Joseph and Eleanore Reitman, the King girls were the daughters of Roy E. and Hazel King. Mary Alice and Vivian Dehoff were the daughters of Cecil and Esther Ann (Beam) DeHoff. Joan Schnadinger was the daughter of Henry N. and Lorena Florence Schnadinger. The bus driver Paul Hunt lived in Jennings County all his life and is buried beside his wife Virginia Lenora (Vanscoy) Hunt at Vernon Cemetery.
---
You may use this material for your own personal research, however it may not be used for commercial publications without express written consent of the contributor, INGenWeb, and