HARSHMAN FAMILY OBITUARIES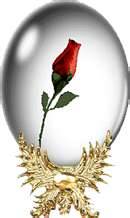 North Vernon Plain Dealer - December 19, 1894
DIED
HARSHMAN-On Wednesday, December 12, 1894, at his residence in this city,
Mr. William Andrew Harshman
aged 37 years. For many months Mr. Harshman has been in failing health and his death, though sudden, was not unexpected. He was, from the beginning of his last illness, fully aware of the gravity of his condition, but with grim determination and persistence fought for a longer lease of life as but few could or would have done. His passing away was gentle and totally devoid of pain. Since 1878 Mr. Harshman has been a resident of this city, coming as the General Agent for Southern Indiana of C. Aultman & Co., whose faithful and trusted employe he was for more than a dozen years. Afterwards he served in the same capacity for the Milwaukee Binder Co., and later the Moline Wagon Co., being State agent for the latter when taken ill. During his residence here he formed a large acquaintance locally, and throughout this State, Western Kentucky and Northern Illinois he numbered friends by the hundreds, all of whom held him in the highest esteem. At his home here no one among us was held in higher regard, or will be held in more grateful remembrance, than true-hearted, open-handed, loving "Andy" Harshman. His virtues were many his faults few. To have known was to have loved him.
Funeral services were conducted at the Presbyterian church Friday afternoon by Revs. Shirley and Brazelton, assisted by the Masons, Knights of Pythias, and Knights and Ladies of Honor, with many from a distance besides home friends being in attendance. The remains were interred in Vernon Cemetery.
---
North Vernon Plain Dealer - June 13, 1907
DOROTHY HARSHMAN
EXPIRES SUDDENLY TODAY, HER DEATH BEING DUE TO
CEREBRAL HEMORRHAGE
The News Comes as a Great Shock to Her Legion of Friends. Funeral Arrangements Not Complete.
Nothing has so shocked the people of North Vernon in years as the news of the death of Dorothy Harshman. She expired suddenly shortly before noon today. She and her mother were cleaning house and Dot, as she was lovingly and familiarly called, said to her mother, "I am going out, and do not do a thing until I come back, I will bring in the rug." She remained so long her mother went out into the yard and called her, and receiving no reply, tried to open the closet door which seemed to have something against it. Knowing something was wrong, she called Mrs. Sam Grinstead, a neighbor, to "come quick, something had happened to Dot." Putting all their strength they forced the door open wide enough to admit Mrs. Harshman entering. She found her daughter dead sitting down with her head hanging between her knees. Their cries brought help and Dot was tenderly carried into the house, she left so short a time before. Dr. Mitchel pronounced her death due to cerebral hemorrhages. She was in seemingly perfect health and yesterday attended the Bachelor Maids picnic and was in gay spirits. She said upon leaving some of her friends when separating for home "I have had such a good time today." She was to have entertained the program committee tonight and assist them in preparing their next year work. Miss Harshman had taught the primary department in the City schools for seven years. Her kind, loving ways made her greatly beloved not only by her pupils but by everyone who knew her. She was of a very lively, sunny disposition and numbered her friends by the hundreds. Her passing away was so totally unexpected and so greatly deplored that a gloom has been cast over the entire town. She was born and raised here and will be laid to rest in the city cemetery
(Error the family is buried at Vernon Cemetery)
beside her father. At this early hour no arrangements have been made for the funeral.
North Vernon Plain Dealer - June 20, 1907
Elsie Dorothy Harshman, who entered upon another life June 13, 1907, was born August 29, 1879, at Lordstown, Trumbull county, Ohio. When she was two years old she came to North Vernon, Ind., where she had since lived. At the age of nine years, during the ministry of the Rev. Clark Burt, she united with the Presbyterian church. After she had completed her common school work and had finished a three years' course in high school, she became interested in the kindergarden. In September, 1895, the year following her father's death, she entered Mrs. Blaker's Training School at Indianapolis, from which institution she graduated in 1896. She then engaged in the work of a kindergartner with private classes till 1899, when she entered public school work as a primary teacher, which position she has since held. These are the facts, briefly stated, in the life of Miss Harshman. But to know the real life one must look beneath these facts. The influence of a life like hers is farreaching. It has been felt in an especial way by the children that have been under her instruction, for she was a teacher of rare ability. The energy that characterized her every movement was unfailing in the performance of her school duties. The days work meant more than simply the lessons the books suggested for she taught as one who realizes that boys and girls of today are the men and women of tomorrow and that life means more than mere existence. Her influence was felt by her many friends, who had been drawn to her by her cheerful, hopeful nature. But there is no other place where her presence was felt as it was in her home. Home, sister, mother were words suggestive to her of the best there is in life. Her first and tenderest thought was always for the mother and her strongest desire was to shield her from care and responsibility. The suddenness of her going away has impressed again the truth, "Ye know neither the day nor the hour wherein the Son of Man cometh." While Miss Harshman's presence will be sadly missed and while her departure has left a sense of loneliness and heartache, yet death's victory has not been complete, for she will still live in the hearts of those who have learned to love her.
---
North Vernon Plain Plain Dealer - January 17, 1935
MRS. LOIS HARSHMEN CALLED BY DEATH
Mrs. Lois Harshman, eighty-four years old, died at the home of her daughter Mrs. Grace Koerner, at Litchfield, Minn., Sunday, January 13th. The body was brought to this city and funeral services will be held at the Fletcher Dowd Funeral Parlor, at two o'clock Thursday afternoon, conducted by the Rev. L. V. Rule of Goshen, Ky. The burial will take place in Vernon Cemetery.
Mrs. Harshman was a resident of North Veernon until a fewyears ago when she went to make her home with her daughter. She was a woman of sterling qualities of character, held in high esteem by her many friends and acquaintances. The only survivors of the immediate family are her daughter, Mrs. Koerner, and a grand-daughter Mrs. Kathryn Strong, also of Litchfield, Minn. Mrs. Koerner and Mrs. Strong accompanied the remains to this city.
Reno Gazette-Journal (Reno, Nevada) - August 1, 1961
Grace Koerner Taken by Death
Mrs. Grace H. Koerner of 2305 South Arlington Ave., died at her home Monday. Born in Lordstown, Ohio, April 16, 1875, she lived in Reno for the past 11 months. She was a member of the First Presbyterian Church and Fidelity Chapter No. 17 Order of Eastern Star of Litchfield, Minn.
Survivors include her daughter, Mrs. Sidney Strong of Reno; three grandsons, David Strong of Atwater, Minn., Douglas and Darby Strong of Minneapolis, Minn., and great-grandchildren, Katherine Lynn and Bradford Lee Strong of Atwater, Minn. Funeral services will be held in North Vernon, Ind., at a time to be announced later. Friends may call at Walton Funeral Home today.
---
You may use this material for your own personal research, however it may not be used for commercial publications without express written consent of the contributor, INGenWeb, and