TAPS
SOUNDED FOR THE LAST TIME ON EARTH
GILES GANT RESPONDED
Served Through Bloody War-Fought in Six Battles-Only Wounded Once.
North Vernon Plain Dealer - February 22, 1906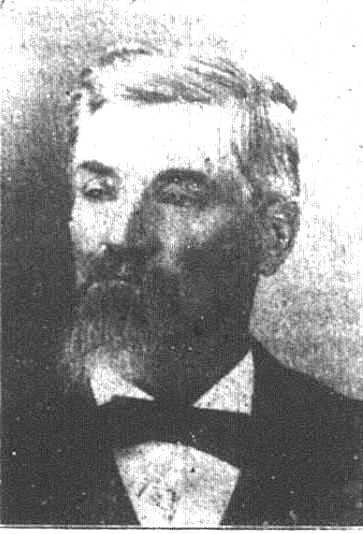 Once more taps have sounded and Giles Gant, an old veteran who wore the blue and bravely defended our flag, has failed to respond, but when sounded across the dark river of death his name will be entered with those fell from the line of battle during those dark days of the sixties. Mr. Gant had been in very poor health for the past two years, being paralyzed only last summer, but managed to rally and get out after a few months of confinement. This winter he was forced to his room again and gradually grew weaker, until Saturday evening, February 17th, when the summons came that released him of all earthly sufferings and bore his spirit to that brighter land.
He was born on August 22, 1842, in Franklin County, Ind. In 1862 when the call was issued for volunteers to take up arms to defend our flag he enlisted in the 68th Indiana Volunteer Infantry and afer serving four months was transferred to Company A 2nd Battalion 19th Infantry, and was discharged on August 9, 1865, having then advanced to a Sergeantcy. During his three years of service he took part in the battles at Hoovers Gap, Chicamauga, Ringold, Dalton, Buzzard Roost, Big Shanty, Lookout Mountain and at Nashville. He was wounded in the battle at Chicamauga in 1863, and confined in the hospital but a short time.
Mr. Gant after discharged returned to his home, from there he went to Sardinia and was married to Mary Chatten on February 8, 1866; to this union were born five children, four of whom now survive. His first wife died on May 4, 1883, he was again married to Mary Hiner on August 6, 1884, who now survives. His four children are all married. Elmer, who is well known in this city, now resides at Nebraska; Mrs. Josephine Thomas, at Sardinia: Mrs. Enoch Jordan, this city; Mrs. Pearl Fry also, also a resident of this city.
Funeral services were conducted Tuesday morning by Rev. C. C. Bonnell, of the M. E. church, and were under charge of the G.A.R. Post of this city of which order he was a faithful member. The remains were taken to Cave Spring cemetery near Sardinia, for burial.
---
You may use this material for your own personal research, however it may not be used for commercial publications without express written consent of the contributor, INGenWeb, and