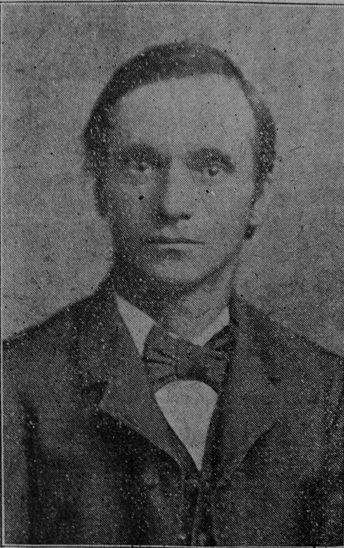 VETERAN HARNESS MAKER DEAD
January 21, 1909 - North Vernon Plain Dealer
Last Sunday morning John Haag, the veteran harness maker, passed away at his home on O. & M. street, after a short illness of typhoid fever. Several weeks ago Mr. Haag walked to St. Ann in search of some hogs, it being a cold and dissagreeable day; soon after a cold developed which brought on typhoid fever growing steadily more severe until relieved by death. Mr. Haag had conducted a harness shop in the building on Fifth street for the past 44 years, having located here when "Lick Skillet" was but a small potato, there being only several business houses. John, although not possessed of an abundance of the world's good, accumulated a neat little amount of property, was an industrious, upright citizen and numbered his friends by the score. He was a member of the North Vernon Volunteer Fire Company having joined when it was first organized 20 years ago.
Funeral services were conducted Wednesday morning from the Catholic church where he was a member, by Rev. Father Widerin, after which the remains were interred in the St. Mary's cemetery.
Mr. Haag was born at Hayden, Ind., Oct. 19, 1843, moved to this city in 1865, was married to Miss Catharine Specht of this city on December 5, 1871, at the Catholic church; to this union was born seven children, two daughters Mary and Barbara who died when young. Those living are Mrs. Lizzie Metzler, of Indianapolis, Mrs. George Runnels, of Richmond, Mr. Geo. Haag of this city and William Haag single, and at home, besides his children he leaves a wife. Besides the loss to the immediate family North Vernon loses one of its best citizens.
---
You may use this material for your own personal research, however it may not be used for commercial publications without express written consent of the contributor, INGenWeb, and