Martha Nauer Picture Album
Donated to the Jennings County Public Library July 2018
---
As is my normal process, when we receive something like this album, I like to do a little research on the people who are pictured in it. This one turns out to be a little sad. Martha Nauer was born in Vernon on September 11, 1906. She was the only child of William M. Nauer and Florence (Cotton) Nauer. During this time frame the Nauer's were owners of a Drug Store at the north west corner of Pike & Brown.
This is where my home now stands.
Martha's album is typical of what one would expect of a young girl, her friends, fellow students at school, neighbors and family members. In 1932 a tornado came through Vernon and destroyed the Nauer Drug store, along with the building beside it on Pike Street, many other buildings in town were damaged. In the 1940 census William & Florence Nauer are still living in Vernon and William still has a Drug Store, (which would have obviously had to move as his previous one had been torn down after the tornado). Also in the 1940 census Martha is doing clerical work for the Rural Electrification company. She went for 3 years to Butler University in Indianapolis in the early 1930's, where she was a member of the Delta Lambda Sorority. In 1944 Florence (Cotton) Nauer dies, according to his death certificate William Nauer died in 1957 in Greensburg. There are no pictures of Martha after the death of her parents and in fact the last one is of her and her parents so it would have been taken prior to 1944. Martha Nauer never married and died April 26, 1977 in Jefferson County, Indiana, she is buried beside her parents in Vernon Cemetery.
---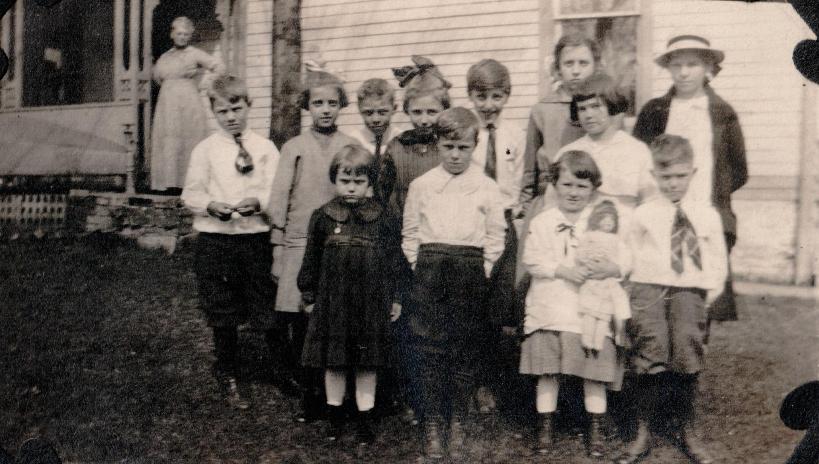 Back Row, left to right - Rothert Whitcomb, Frances Welker, Robert Whitcomb, Martha Nauer, Charles Welker, Bernadine Welker Lillian Hess?, Mary Trapp
Front Row, left to right - Naomi Whitcomb, Roger Whitcomb, Virginia Cotton, Frank ?
In the background on the porch Martha (Cox) Cotton, Martha Nauer's Grandmother.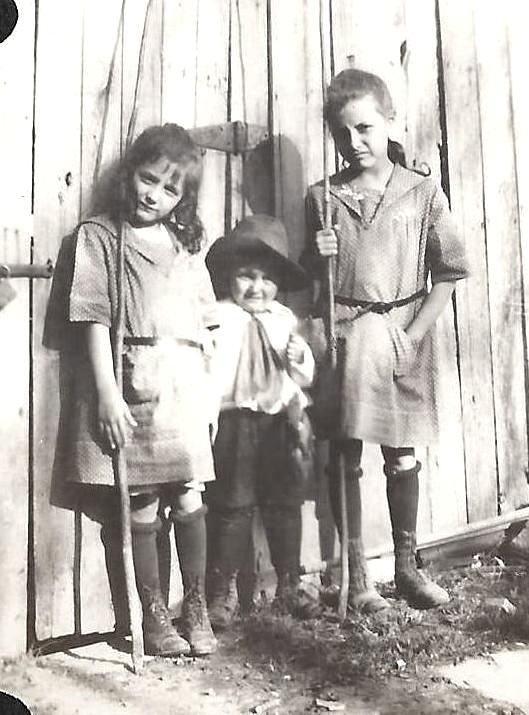 Mary, Philip & Mildred Nauer - Children of Martha Nauer's uncle, Frank Albert "Bert" Nauer and his wife Mary (Spencer) Nauer.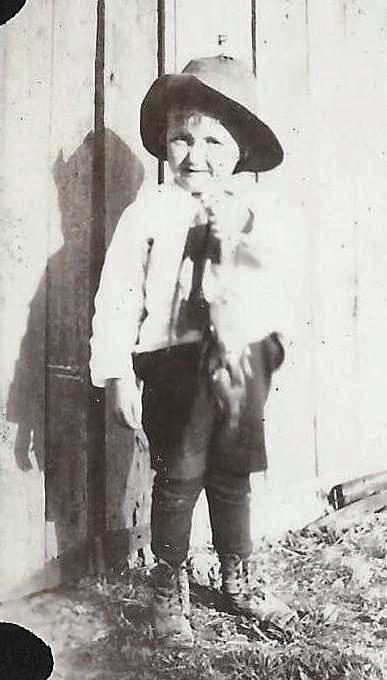 Philip Vernon Nauer, October 14, 1918 - September 23, 1930. With a stringer of fish.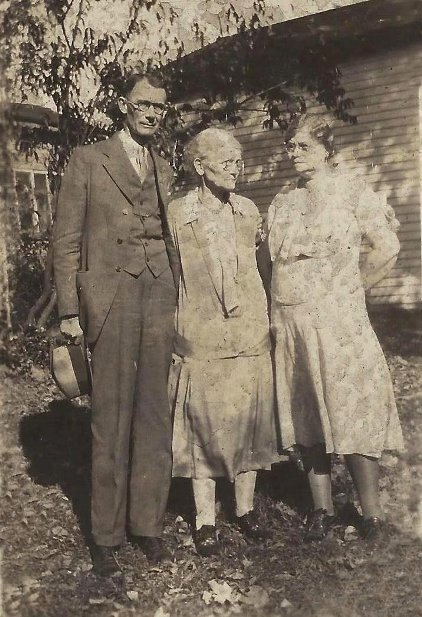 Ralph Cotton, Martha (Cox) Cotton, Florence (Cotton) Nauer - Martha's uncle, grandmother & mother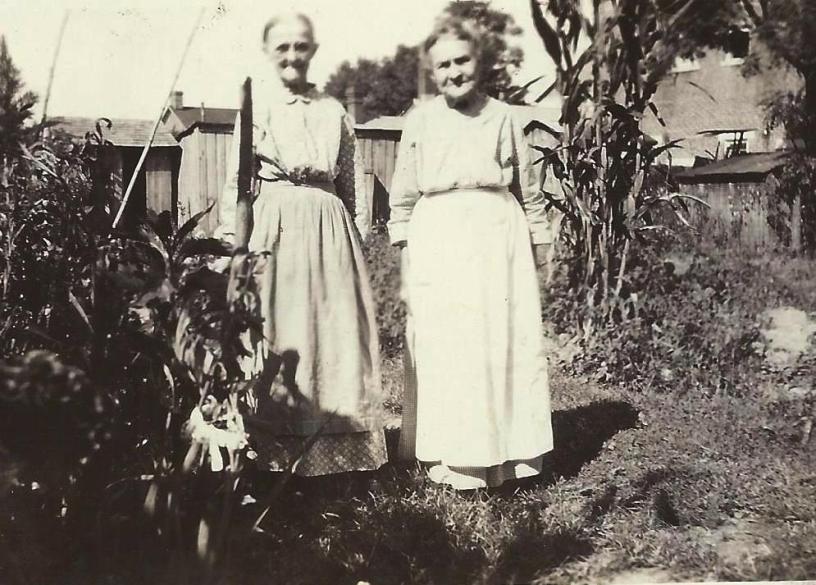 Sisters Fannie (Hills) Patrick & Lydia (Hills) Carr, residents of Vernon.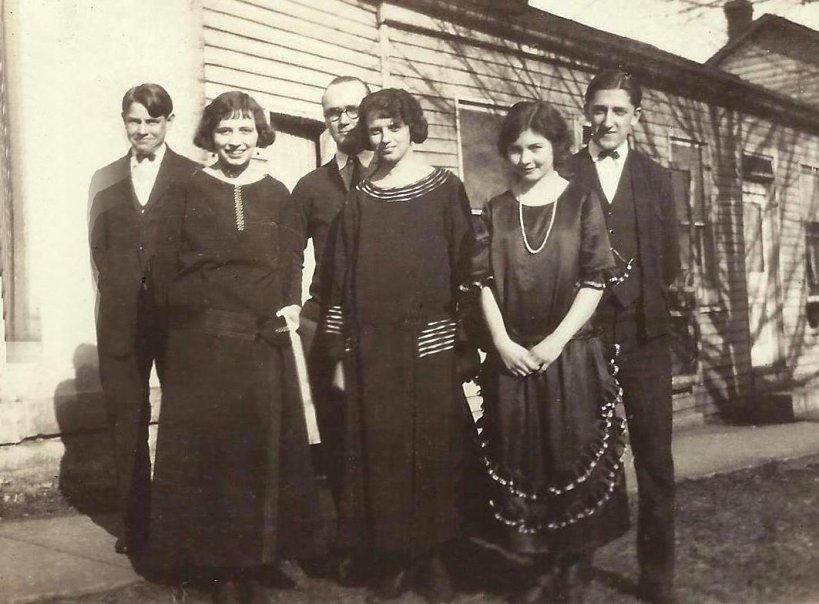 Back row left to right Rothert Whitcomb, Unknown, Charles Welker, front row left to right Martha Nauer, Frances Welker & Cathleen Stearns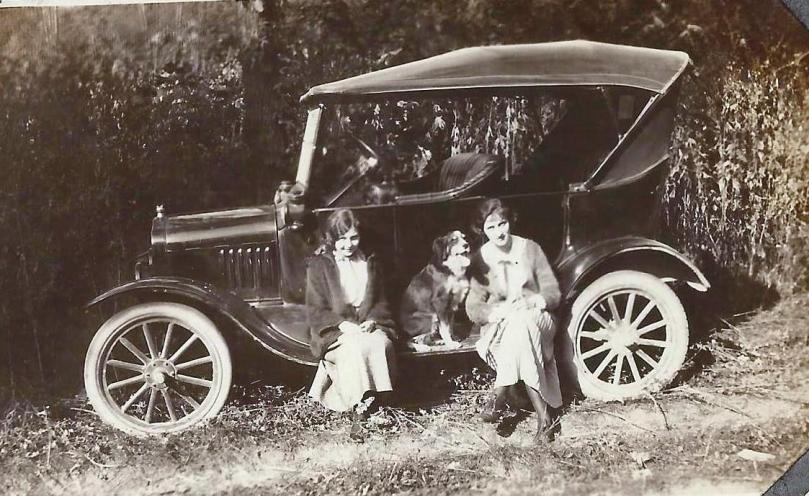 Cathleen Stearns and Betty Trapp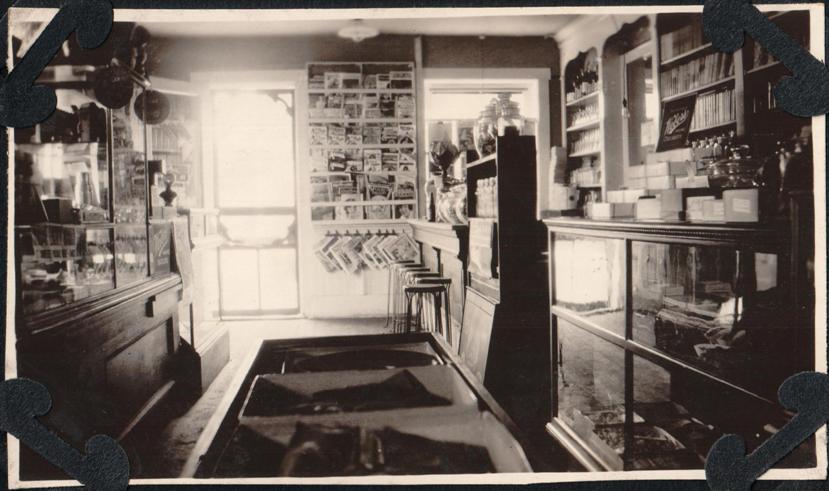 Inside of Nauer's Drug Store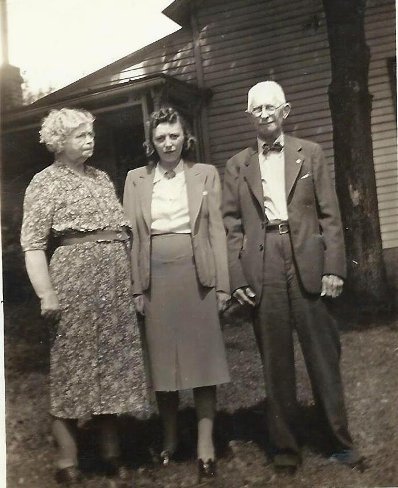 Florence (Cotton) Nauer, Martha Nauer, William Nauer. Last picture in the album.
---
You may use this material for your own personal research, however it may not be used for commercial publications without express written consent of the contributor, INGenWeb, and