LESTER J. NEILL
From a September 1897 supplement to the North Vernon Plain Dealer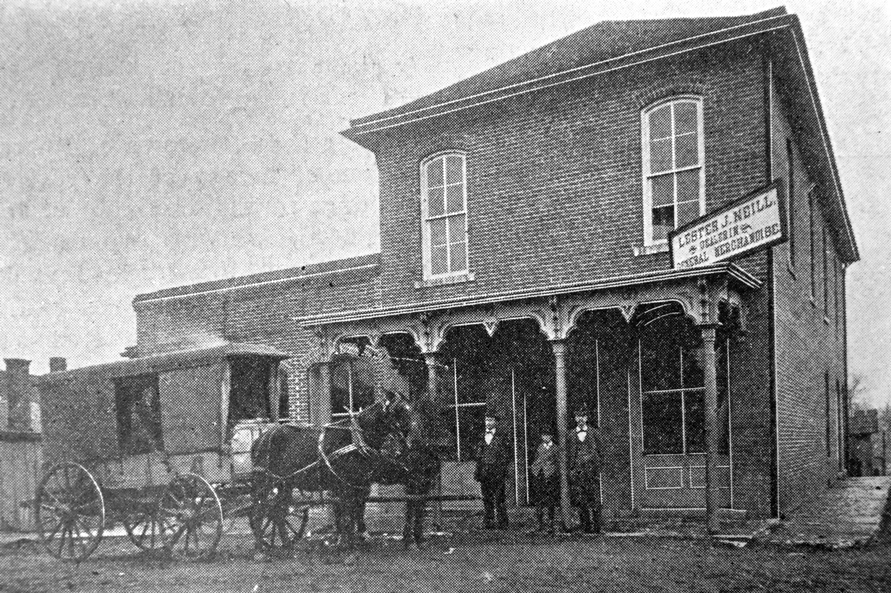 A Prosperous and Progressive General Merchant of Butlerville
Lester J. Neill, proprietor of one of the best general merchandise stores in Jennings county, and a man of advanced views in all things pertaining to the conduct of mercantile affairs, is a native of Bigger township, in this county, born March 20, 1870. His father was Dr. Morton S. Neill, a practicing physician of San Jacinto, and who was well known and respected throughout this section of the country. Mr. Neill's education was begun in the common schools, and finished at Earlham College, Richmond, Ind., which institution he attended for five years, graduating in 1891. The same year he entered the ranks of mercantile life, opening a small general store in Butlerville. This he conducted for five years with marked success, displaying an aptitude for the merchandise business, and building up an excellent trade among the community by reason of strict methods of carrying it on. During the years 1894-5 he acted as an agent for the B. & O. S. W. Railway, a position he resigned on account of his increasing business interests which required all his time. One year ago he leased the ground floor of the Odd Fellows' building in Butlerville, a handsome and capacious brick structure erected by the order, and is now rated as one of the most successful merchants in this part of the country. Mr. Neill's store, illustrations of which are presented herewith, is finely equipped and appointed it has a frontage of 50 feet and a depth of 75 , and is divided into two rooms one of which is devoted to the sale of groceries, produce, provisions, queensware, tinware, hardware, etc., and the other to dry goods, boots and shoes, hats and caps and haberdashery.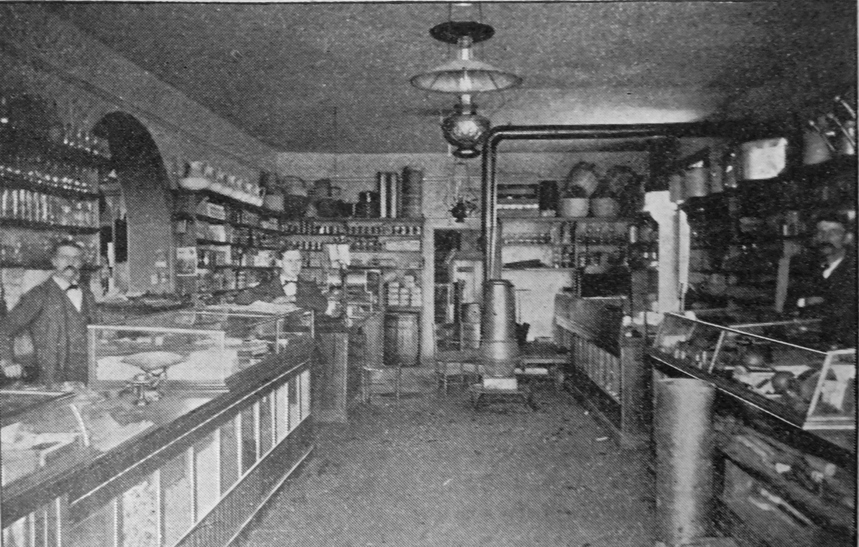 Grocery Department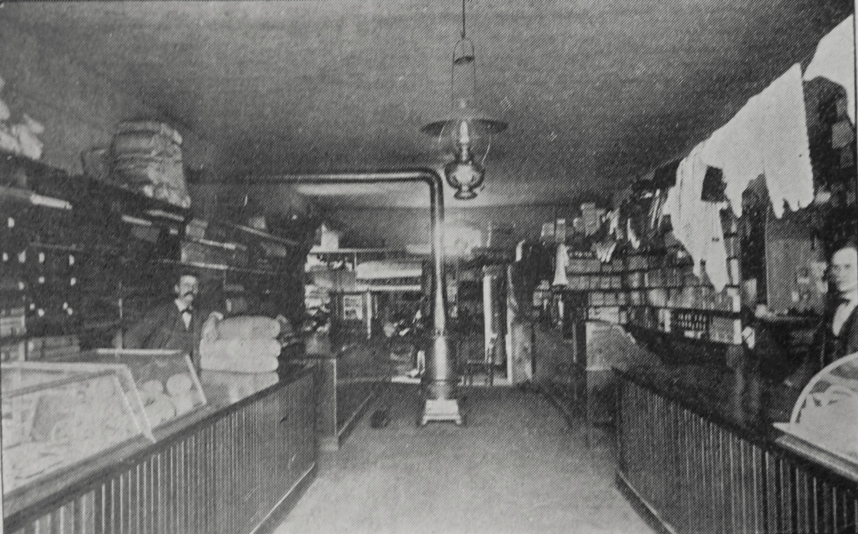 Dry Goods Department
In connection with the business he runs a huckster wagon which makes three trips into the surrounding country weekly, taking our stocks of dry goods, groceries, etc., and bringing in return fresh country produce. This wagon has proved a great convenience to country people living at a distance, who patronize it liberally. It is in charge of J. W. Gordon, who has proved himself to be a trustworthy and efficient employee during the four years he has been in Mr. Neill's service.
In D. S. Perkins, who assists in the store, Mr. Neill has another valued employee, and one in whom he reposes the utmost confidence. He has been connected with the business since it was begun, six years ago.
Mr. Neill though a young man, is possessed of those qualities which ensure success in life, being courteous, obliging and enterprising. His domestic and social relations are of the happiest. He was married December 27, 1892, to Miss Bella Bewley, of Butlerville, who has borne him one child - a boy. He is a member of Butlerville Lodge of Odd Fellows, and is a popular member of the community.
---
You may use this material for your own personal research, however it may not be used for commercial publications without express written consent of the contributor, INGenWeb, and