FERRAN & SMITH FAMILY INFORMATION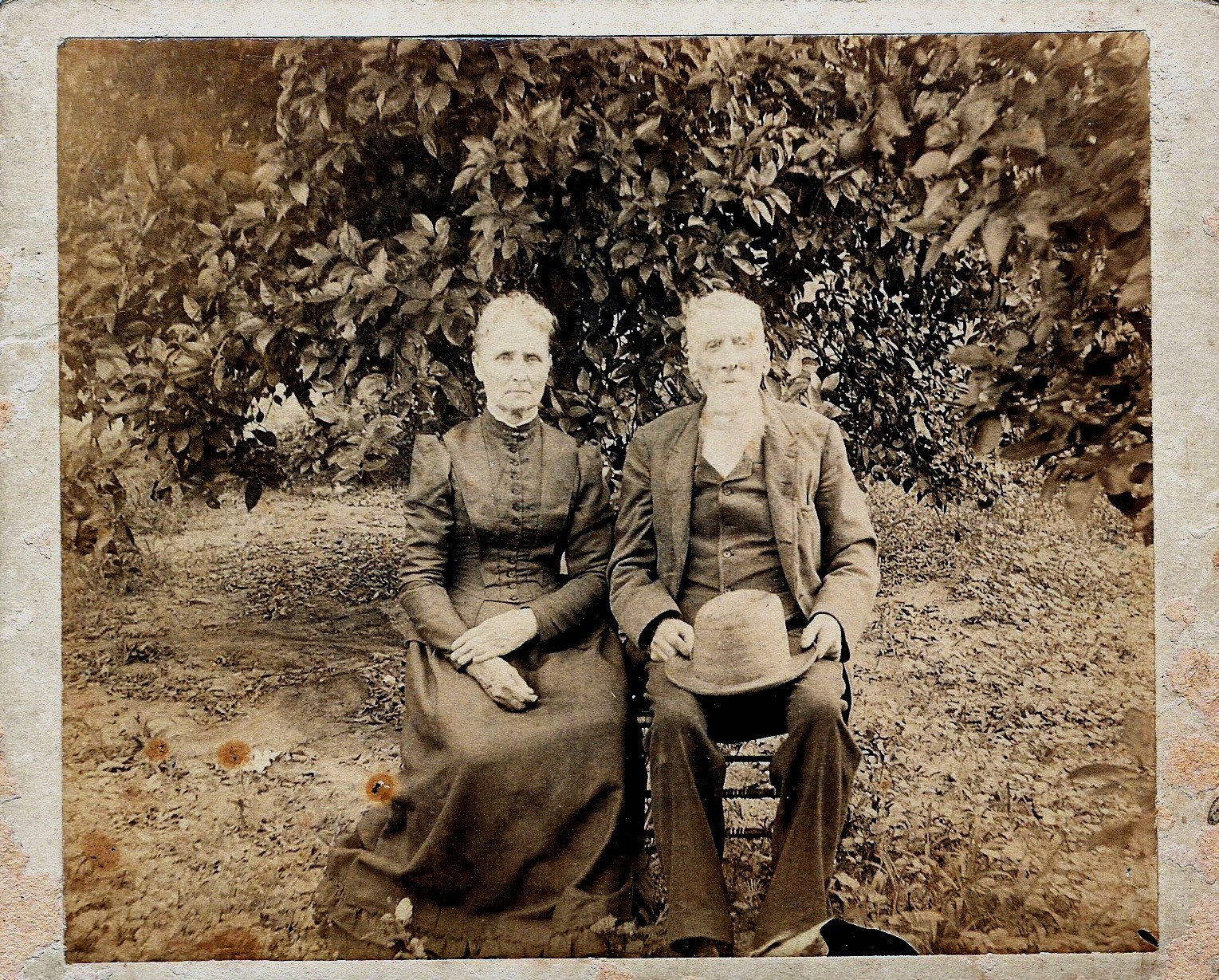 Description of photo and eulogy by Linda Gibson.
"Photo of John Ferran and his 2nd wife Mary McKeehan Ferran, who was born in Jennings Co. They were married in Jennings County on May 1, 1854. I'm also sending a copy of the eulogy that Edgar, my great-grandfather and her stepson, read at her funeral. She was living with her daughter Nancy when she died as John died in 1900, according to one source I found. He is buried in Edinburg. All that I have sent you are copies of the originals and I have the originals. The eulogy would have been written in 1909. "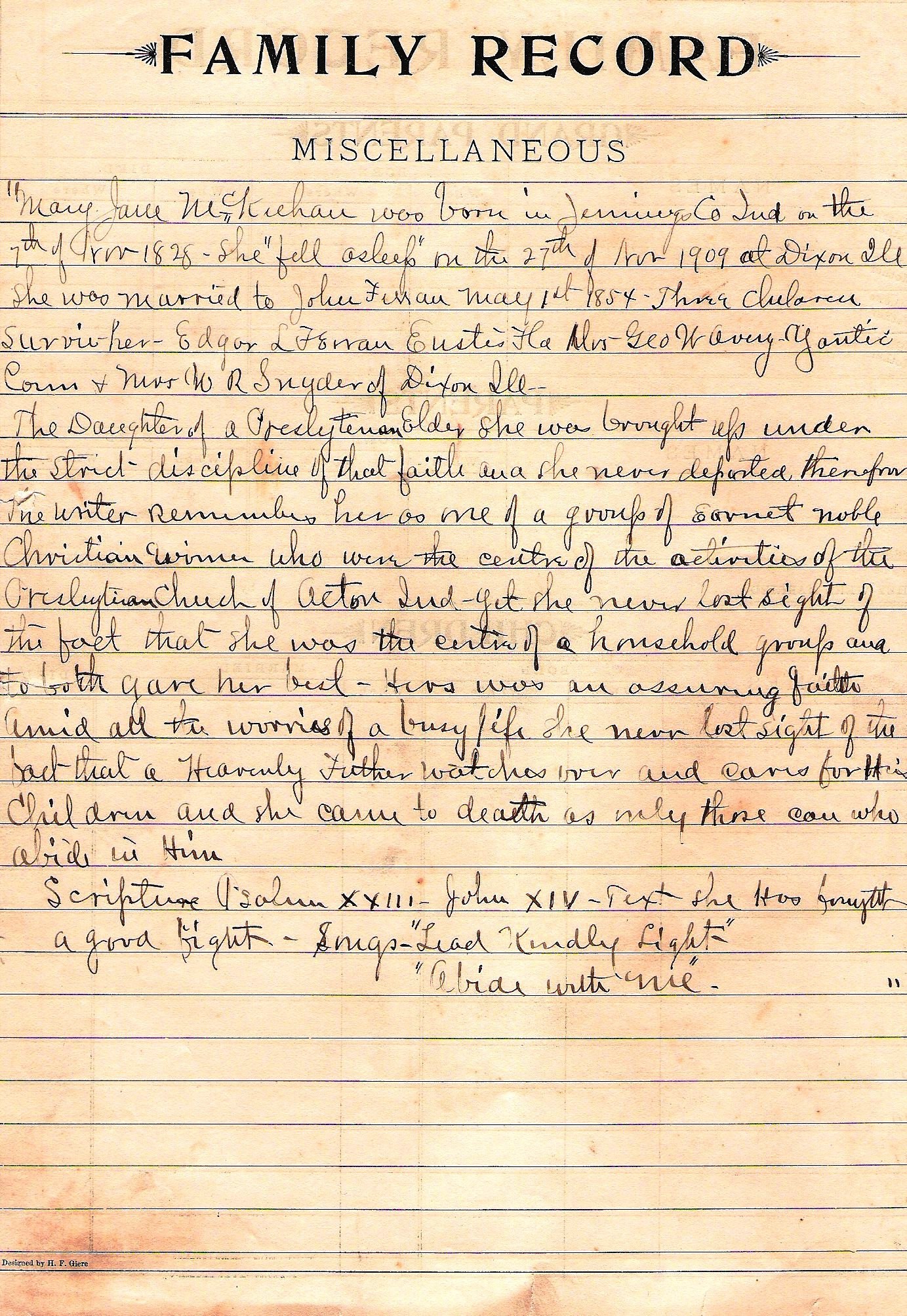 More from Linda Gibson the Obituaries she sent are included below.
"In my great-grandfather Edgar Ferran's scrapbook, I found some obituaries of people in your area. Unfortunately, he didn't clip the newspaper names or dates. Since they do have information that someone could use, I'm sending them on to you. Some may be from Decatur Co.; I'm not sure. Edgar died in 1923 so all were before then."
OBITURARY OF GEORGE FERRAN brother of JOHN FERRAN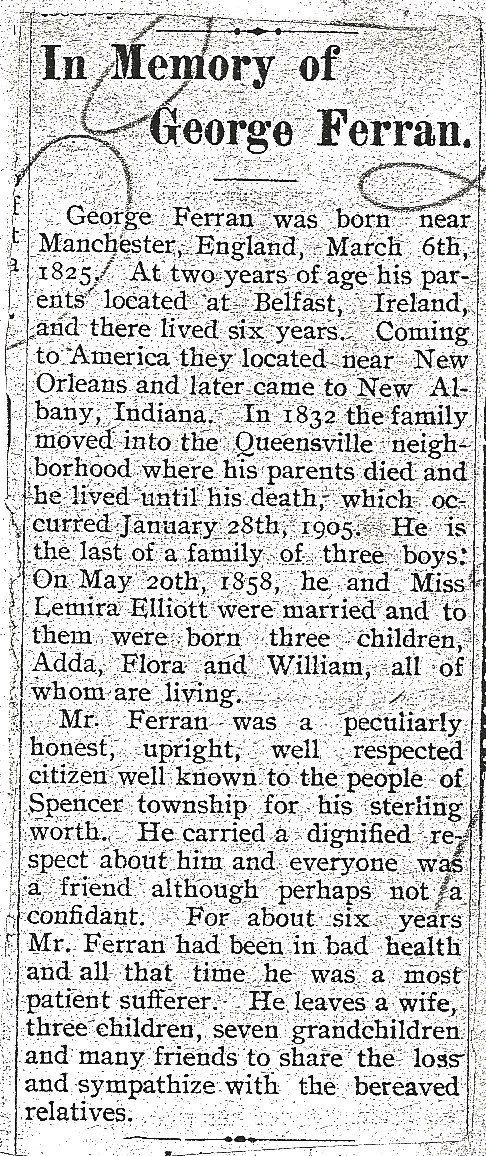 OBITUARY OF GEORGE McKEEHAN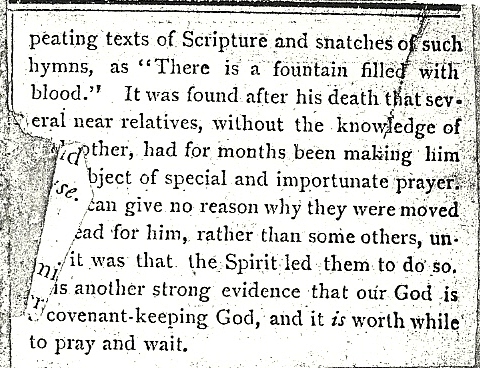 OBITUARY OF JOSEPH B. SMITH

SECOND OBIT OF JOSEPH B. SMITH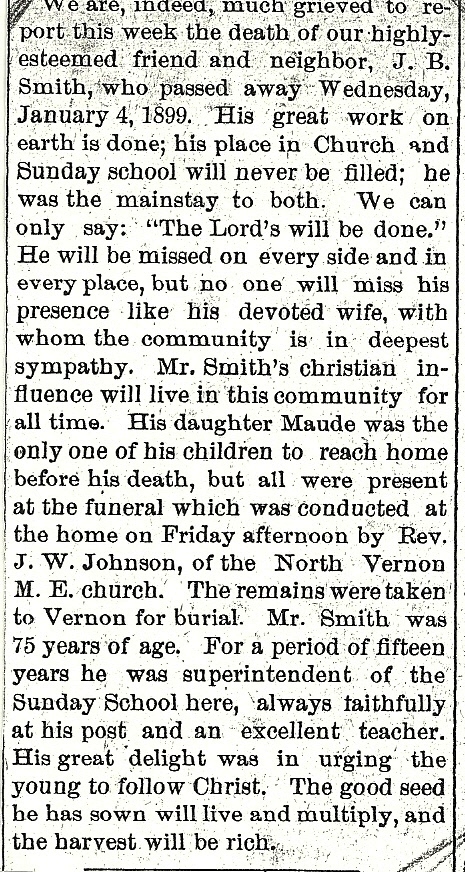 OBITUARY OF JACOB MOORE


OBITUARY OF NANCY LANPHARE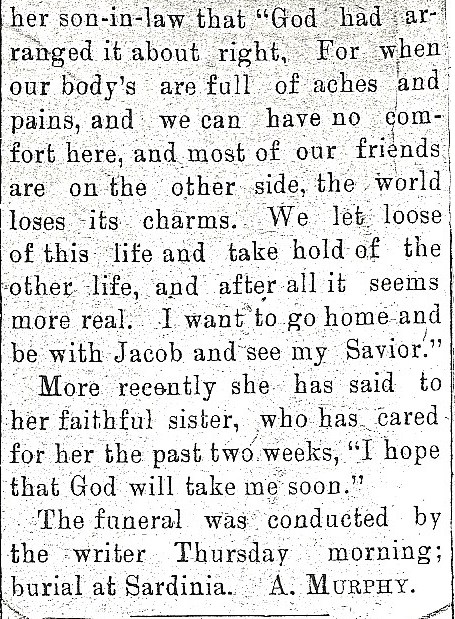 FERRAN FAMILY FACTS written by Edgar Ferran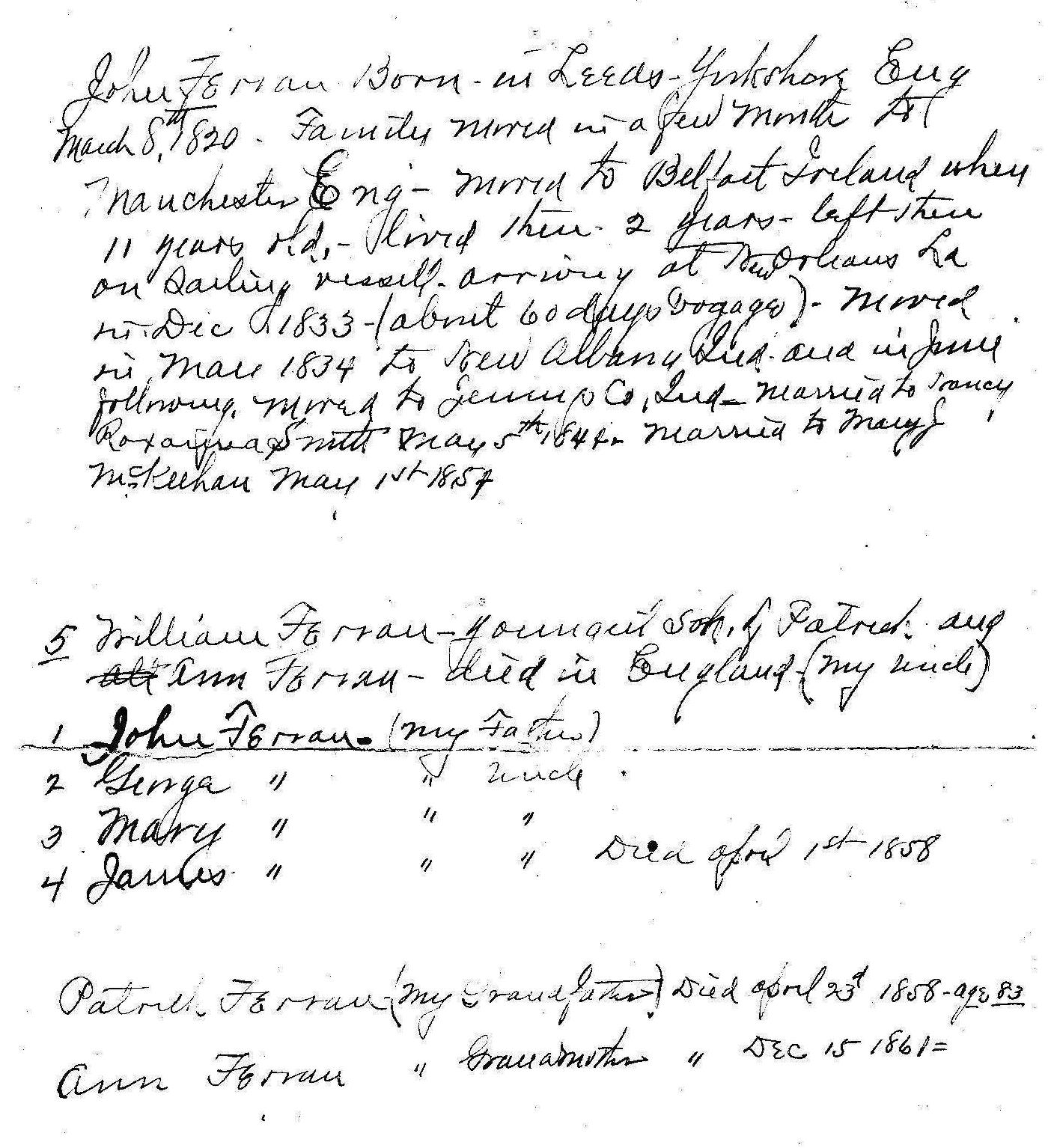 ---
You may use this material for your own personal research, however it may not be used for commercial publications without express written consent of the contributor, INGenWeb, and