PATRICK & ROSA (McGINTY) NOON
Pictures & Information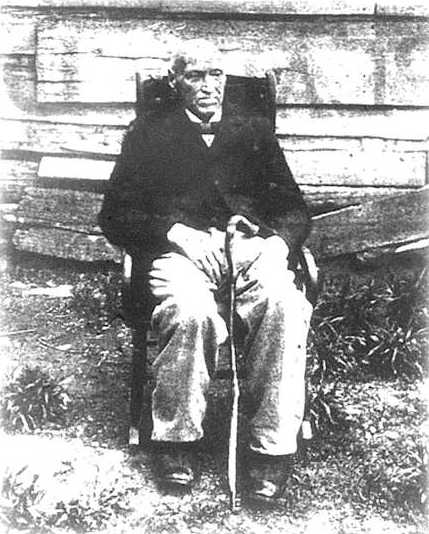 North Vernon Banner Plain Dealer - June 28, 1901
PATRICK NOON
The subject of the accompanying picture will be one hundred years old tomorrow, June 29. He was was born in 1801 in County Mayo, Ireland. He came to America in 1833, and settled in Indiana, which was then comparatively a wilderness. He and his wife raised eleven children. They were a rugged, hearty family and endured the primitive mode of farming with unflagging zeal. Mrs. Noon died about a year ago, since which time Mr. Noon was lived with one son and a daughter on one of their farms west of town. He has been blind thirteen years. He has a good memory and is an interesting conversationalist and is remarkably spry for a man who has reached the one-hundreth milestone on the road of life. We are indebted to the courtesy of the talented young artist and photographer, Fred McMillan, for the picture for our sketch.
---
NORTH VERNON PLAIN DEALER - January 22, 1904
Patrick Noon died Tuesday at the grand age of one hundred and two years. He was born in the county of Mayo, Ireland, June 19, 1801. He came to America in May 1833, and in 1837 he came to Jennings county, where he continued to live till the time of his death. He and his wife, who preceded him several years ago, raised a family of seven children. After Mrs. Noon's death Mr. Noon continued to live on his farm, west of town, where he has passed so many years of his life, one son and a daughter remaining with him. He had been blind for sixteen years but his other faculties remained very good and his memory was remarkable. He was a member of St. Mary's church and was a regular attendant up to a few years ago. His death was due to the infirmities of old age.
---
Patrick Noon
An alien - Application for naturalization
Now at this day comes the said Patrick Noon an alien and makes application for naturalization and files his declaration in the words and figures following to wit,
Report of Patrick Noon an alien of the Clerk of the Circuit Court of the County of Jennings and State of Indiana on the 4th day of April 1840
Patrick Noon Reports that he is a native of Ireland and subject to her Britanic Majesty Victoria - Queen of the United Kingdom of Great Britain & Ireland that he was born in the County of Mao that he emigrated to the United States in the month of September 1837 and landed in the State of Michigan remained about six months from thence to the State of Ohio remained three months - from thence to the State of Indiana where he has remained ever since that he is a laborer on the public Works that it is his intention to become a Citizen of the United States that he is about twenty four years of age and that it is his Bonefide intention to forever renounce all allegiance & fidelity to any foreign Prince Potentate State or Sovereignty whatever and particularly to Victoria Queen of the United Kingdom of Great Britain and Ireland
Sworn & Subscribed to his
Before me this 4th April 1840 Patrick X Noon
John Walker Clk &nbsp mark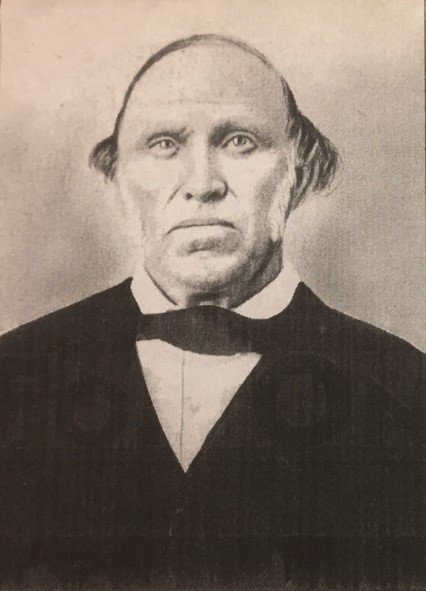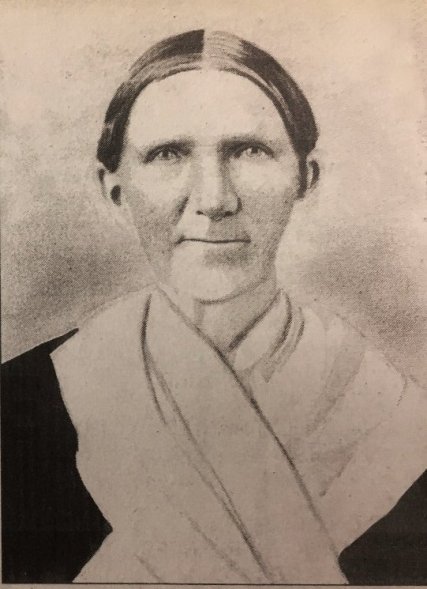 These pictures are from the files of Annabelle Pickett, donated to Jennings County Public Library in late 2017.
---
March 14, 1900 - Vernon Journal
North Vernon Column
Mrs. Patrick Noon, aged 90 years died at her home near here last Wednesday and was buried in the Catholic cemetery Friday.
---
You may use this material for your own personal research, however it may not be used for commercial publications without express written consent of the contributor, INGenWeb, and