The Huckleberry Green House
October 30, 1913 - North Vernon Sun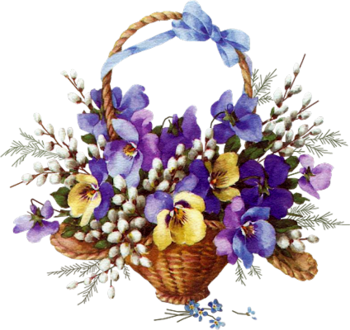 ---
In order to increase the efficiency of his plant, Warren Huckleberry, a local florist is installing a more modern and up-to-date heating system of the over head kind. The old outfit which was put in several years ago proved more or less unsatisfactory and at a cost in excess of $500, Harry Hicks is installing the new system for Mr. Huckleberry.
In the hustle of present day business and social affairs, little thought is given our local enterprizes. Few people in our city, perhaps are familiar with the elaborate display of flowers that are presented to the visitors notice at the Huckleberry green house. In 1896, Warren began business and his stock of plants were of such modest proportions that the plants might easily have been put on an ordinary dining table. That was seventeen years ago. Today his establishment covers 6,300 square feet of floor space and 8000 square feet of glass is necessary to admit the proper light for the flowers. The first plants in stock were palms and his first customer was Mrs. Guy Tripp, who purchased a palm and finally gave the plant to Mrs. Charles Wright
(Ida (McClanahan) Wright)
of Paris Crossing.
Mr. Huckleberry not only disposes of flowers at retail, but conducts a wholesale business also which extends throughout the United States. His most recent shipment was seven hundred carnation plants to San Antonio, Texas. Shipments are made to different points in the county and to many of our neighborhing cities and towns, outside the county.
Mr. Huckleberry's most staple stock consists of roses, carnations, plams and ivy which are in greater demand than any other, hence the reason for the culture of these flowers, he has perhaps, 300 other varieties. There are tulips and hyacinths from Holland; nacissus and iris from Belgium; begonias from Loraine, Germany; poinsettias from Mexico, all of which are imported direct.
Two or three years ago, Mr. Huckleberry, cultivated lettice, radishes and onions for the local market during the winter months, but this feature of the business was not practiced a great length of time as it proved unprofitable.
One of the attractions of the green house is a Ponderosa lemon tree, seven feet in height. Last year it produced 15 lemons weighing an average of 2 pounds apiece and this year's yield gives promise of even a greater showing than the previous year. A banana plant located near the lemmon which is about 7 years old, raises fruit each year.
The flower beds are practically all constructed of concrete, and there is also a basement or cellar of the same material. Here are kept hundreds of cut flowers, mostly roses and carnations. In addition to the three main houses, Mr. Huckleberry has utilized several lots near by in the culture of flowers. One of the most conspicious sights on these lots is a bed of pansies, with at least 10,000 plants.
Having given floriculture a deep study, Mr. Huckleberry, is delighted with this particular line of work. Of all the flowers he cultivates perhaps, none appeal more to people than the chrysanthemum. Of course many are admirers of the rose and carnation.
---
After the death of Warren Huckleberry in 1945 the Huckleberry Green House was purchased by the Slagle family. In 1950 Jess & Lillian Kelley purchased it and it became Kelley's Greenhouse. It remained in business as Kelley's Greenhouse after the death of Jess & Lillian under the ownership of their sons Pat & Jack Kelley until they sold it in 2009. A business that existed in North Vernon on Chestnut Street for 113 years.
---
You may use this material for your own personal research, however it may not be used for commercial publications without express written consent of the contributor, INGenWeb, and