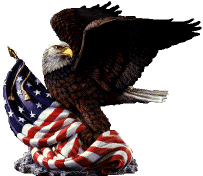 Source: Veedersburg News 1 Aug 1944
Staff SGt Robert M. Swim, age 21, son of Mr. and Mrs. Emory Swim of Oxford, who was killed in action in France during the present invasion, is a graduate of the Kingman High School.
Staff Sgt. Swim went overseas in May of this year. He was inducted into the service February 1943. He was born at Montezuma.
After graduating from KHS, he took industrial training at Attica and was a machinist at the Allis-Chalmers plant in LaPorte at the time of his induction.
He is survived by his parents and six brothers, two of whom are in the service. Pvt Ralph Swim is at Camp Wheeler, GA and Pvt. Marion Swim is stationed at Camp Davis, NC. Other brothers are Russell Swim of Oxford; Walter Swim of Attica and GLen Swim and Harold Swim both of LaPorte.
--- transcribed by kbz
Source:
Scrapbook of Rose Marie Sutherlin of 1940s obituaries (given to
me by my dear genealogy friend, Betty Dotson)
- kbz
- p 73
Staff Sgt. Robert M. SWIM, 21, former employee of Allis Chalmers
Corporation at LaPorte, was Killed In Action in France July 12,
according to a message received from the War Department by his parents,
Mr. and Mrs. Emery Swim, formerly of the Kingman community but now of
Oxford. Sgt. Swim, who was born in Montezuma attended grade school at
Cates and graduated from Kingman HS with the class of 1941. In addition
to his parents he is survived by six brothers, Pvt. Marin Swim at an
army camp in NC; Pvt. Ralph Swim, Camp Wheeler, Ga; Harold and Glen of
LaPorte; Russell of Oxford and Walter of Tangier.