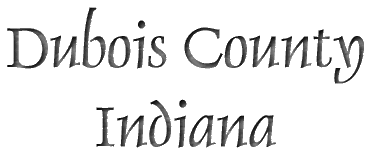 Cooper Cemetery
Described by George W. Milburn in 1932 as "abandoned", this pioneer cemetery was restored
November 17, 2001, by Delbert Himsel, Jr., Dave Reese, Pat Mullen, Fred Hollinden, and John Fierst.
An interesting aspect of the project was the stone of Mary Milburn. The marker had been leaned against a dogwood tree,
which eventually grew around the top of the marker, creating what Del Himsel called a "crown" of dogwood.
The project was completed with the placement of a memorial marker May 17, 2002.
Restoration photos copyright © Delbert Himsel, Jr.
Click photo to enlarge
| | | |
| --- | --- | --- |
| Before Restoration | Repair in Process | Repair in Process |
| Jonathan Milburn in Process | Jonathan Milburn | Sarah Milburn |
| Mary Milburn in Dogwood | Mary Milburn | Mary Milburn |
| Restoration Completed | The Final Touch | Cooper Cemetery Wildflowers |

Mary Milburn Replica
by Del Himsel


Cooper Cemetery Today
Back to
Cemetery Restoration Page