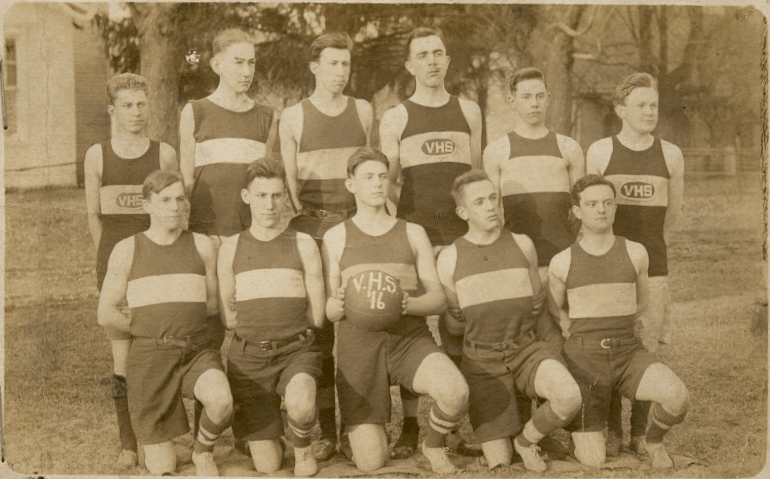 Who are these boys?
Let me know
. Provided by
Elma H. Schmieg
The picture is of the 1916, Versailles High School basketball team. Young man in back row, far left is Guy Herbert Marsh (b. 28, Oct. 1899). Young man in back row second from right is Floyd Gerald Marsh (b. 9, Oct. 1897).
Photograph of report card not available yet!
A report Card from 1910; It belonged to my Grandma,Elma Hazel (Havey) Marsh. She was born 25, May 1897. One more note of personal business, My Grandma (mentioned above) was the inspiration of a poem I wrote,( Reminiscence by Elma Schmieg & A Mothers Expression).