-- Ohio County Townships --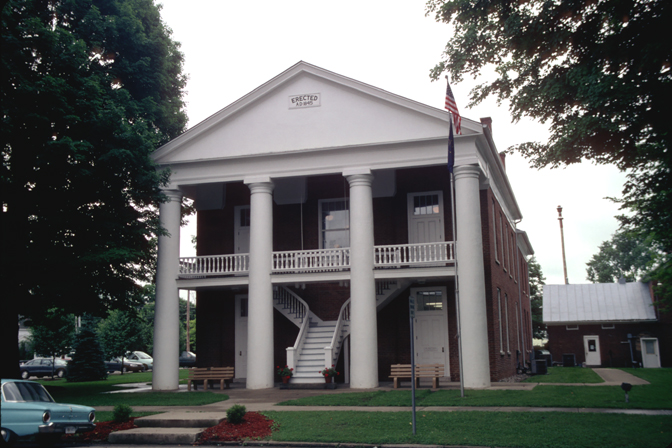 - Courthouse was erected 1845 -
- Listed as Oldest Active Courthouse in the Nation
For a list of "Cemeteries and Burial Places" located in each Township, it can be done by clicking either the Township name in the index or the Township in Map.
If you would like to SHARE any information concerning a township,
or residents of a township, I will be happy to add it to the site.
John Minneman



Everything I have is on the web. I do not have access to additional information
DISCLAIMER-- "Links to web sites that are not part of the USGenWeb Project
are provided for your convenience and do not imply any endorsement of the
web sites or their contents by The USGenWeb Project, or INGenWeb Project."
This page last modified -- Thursday, 06-Aug-2015 17:02:15 PDT