Goodland School Photo Gallery


Send your photos for publication via email to

newtonhs@ffni.com or mail them to Newton County Historical Society, PO Box 303, Kentland, Indiana 47951. Please include a self-addressed, stamped envelope if you wish to have them returned.

The Goodland High School and Grade School
The Grade school half of the building was built 1908-1909; the high school portion was added about 1923. The entire building was torn down by July, 1975.
Photos provided by David Dye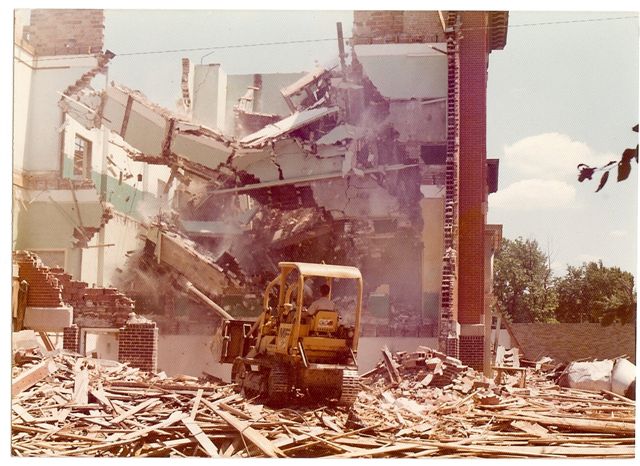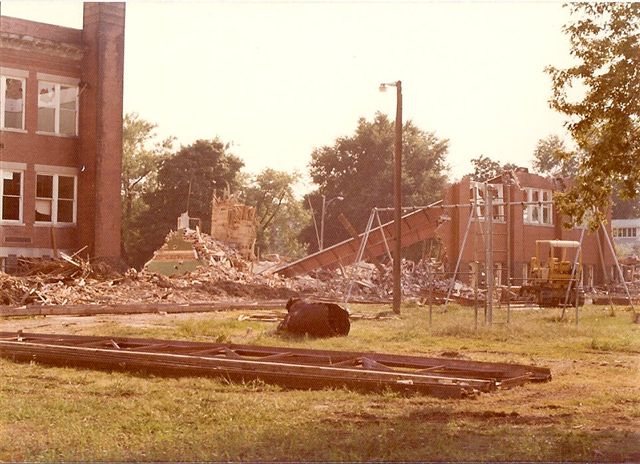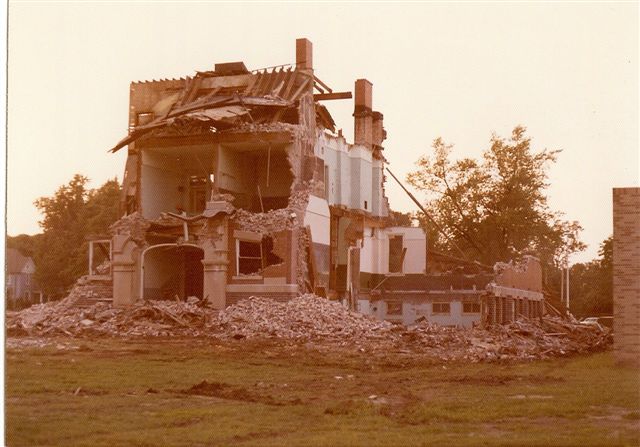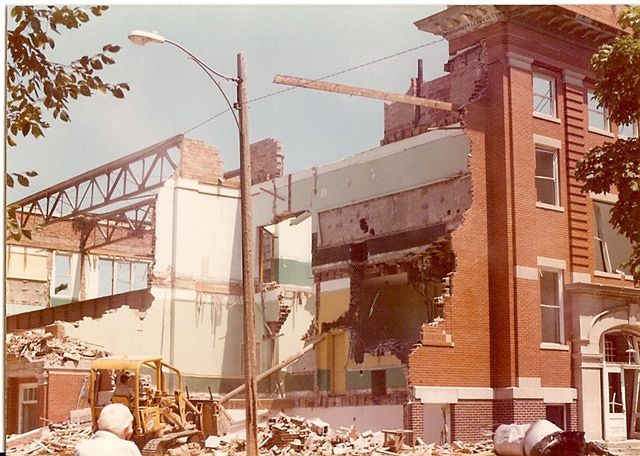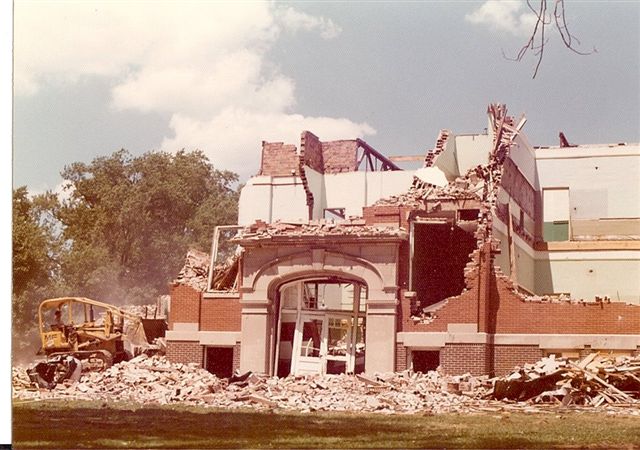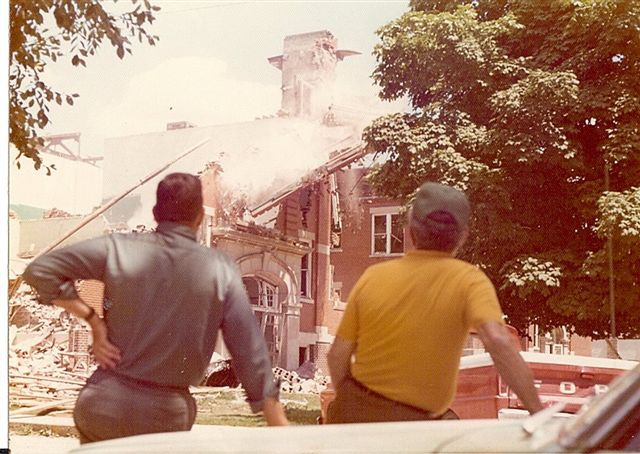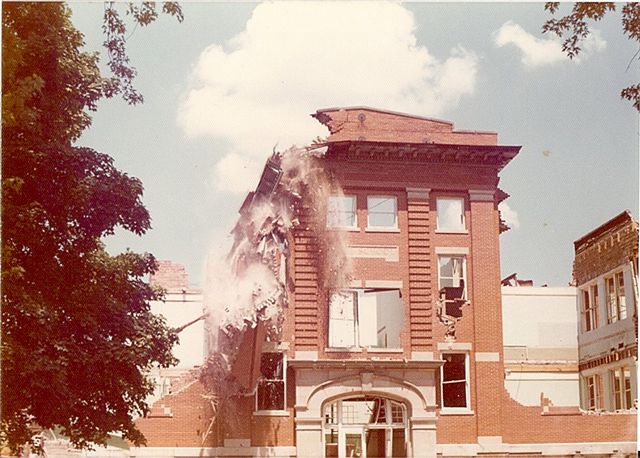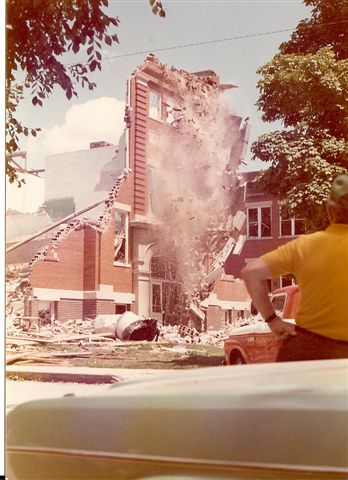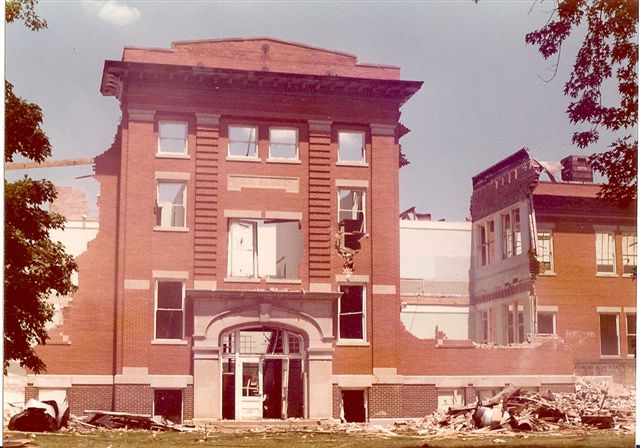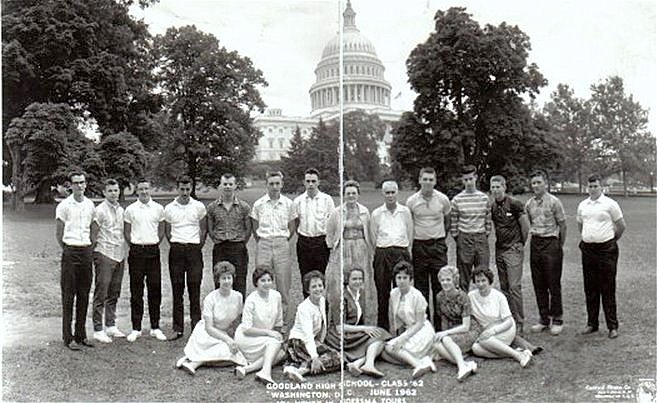 CLASS OF 1962 - SENIOR CLASS - WASHINGTON D. C. TRIP
Standing, L-R; Ronald Harper, Russell Jensen, Thomas Mattox, Charles Schuette, Michael Beard, James Sell, Eric Stovall, Velma Sharp, John Sharp (Principal), William Babcock, James Godby, Robert Cochrane, David Vanaman, James Brenner
Sitting, L-R; Diane Morgan Isenberg, Sherrie Yochem Peck, Phyllis Donahue Garing, Diane Schwier Waibel, Jackie Rouhier Buchanan, Ruth Pierson, Connie Miller.
Not Pictured: Carol Dubea Cox, David Dye, Stephanie Gray Curtis, David Dalton.
Thanks to David Dye for submitting this information.
CLASS OF 1952 - SENIOR CLASS - WASHINGTON, D. C. TRIP
Submitted by Bob Graham with this note: By way of explanation, we went with another school so the order is mixed up but I will do my best to identify the class, from left to right, back row first, I will number them. (Ed's note: if you can identify others, please email
newtonhs@ffni.
com with the names. Thanks you Bob!)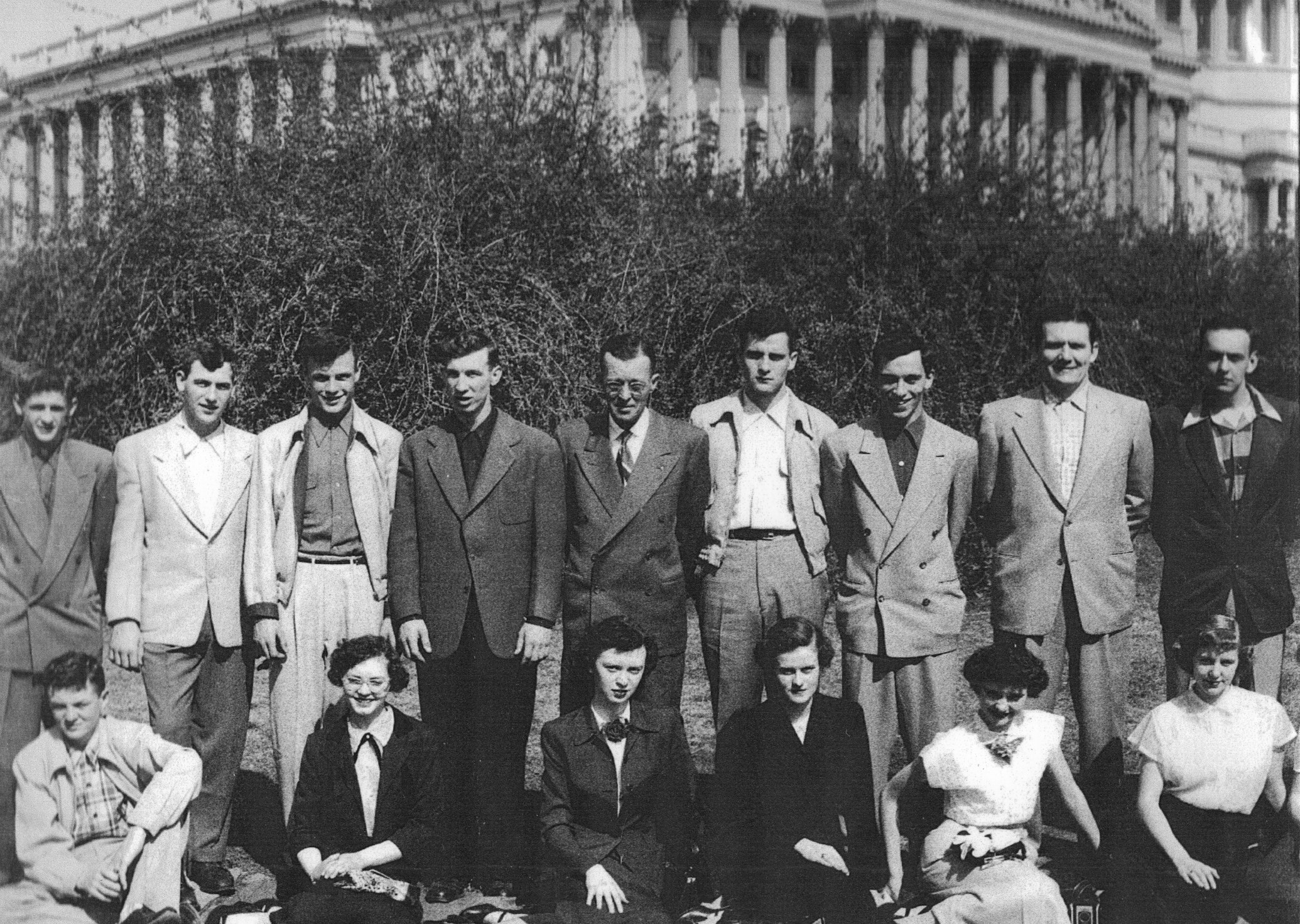 Back Row: (2) Vern Winger; (5) Hershel Stutesman, Chaperone; (6) Ed Nevitt; Front Row: (1) Chuck Welsh; (2) Babette Talbott; (3) Carole Donahue; (4) Anita McDonald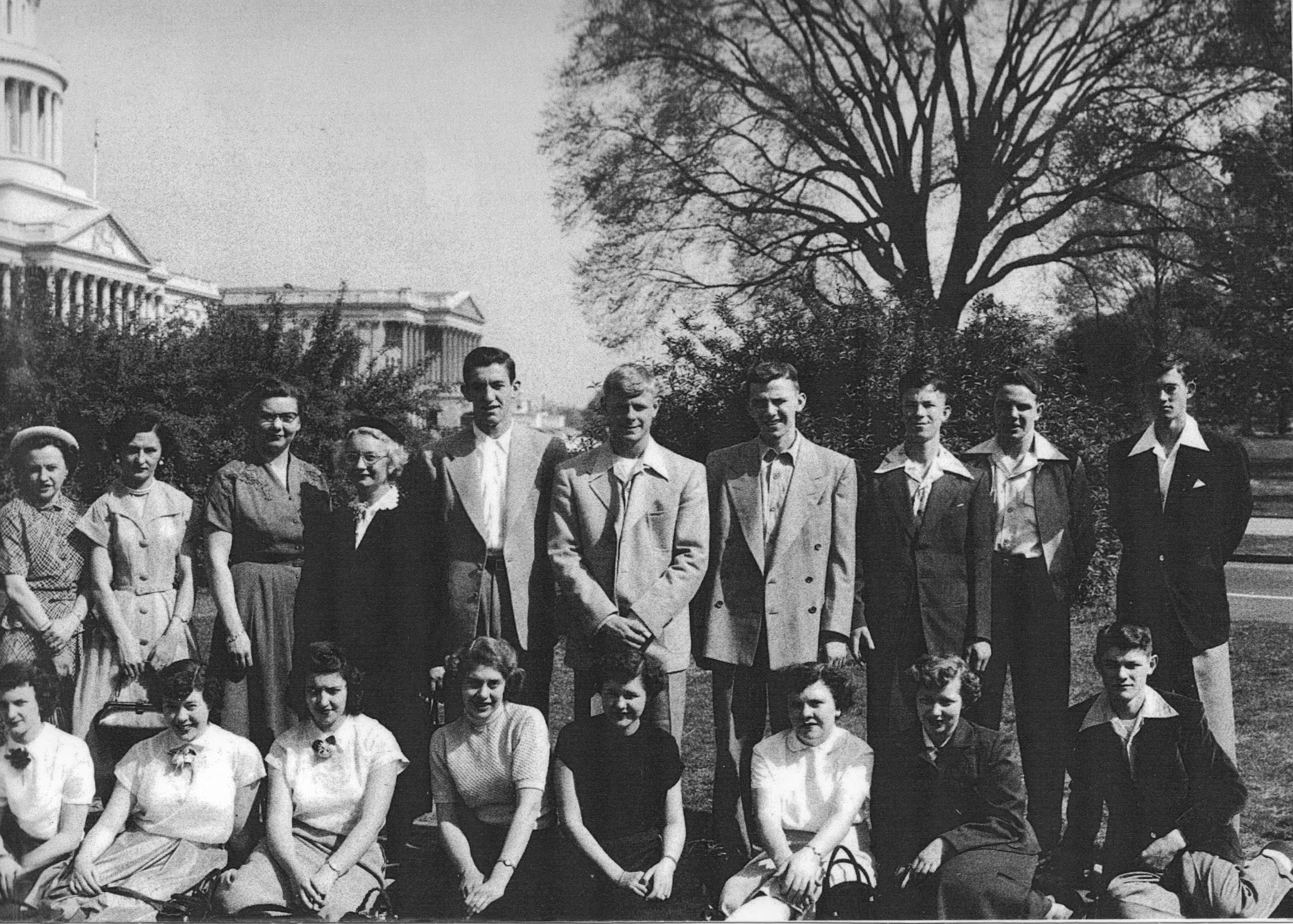 Back Row: (1) Laura Stutesman, Chaperone; (2) Helen Yacuk, Class Sponsor; (5) Robert Graham; (6) Richard Johnson; (7) Harry Schwier; (9) Raymond Cummings; (10) Gary Stutesman; Front Row: (5) Ellen Bokma; (6) Catherine Borth; (7) Velma Miller; (8) Paul Weiand.