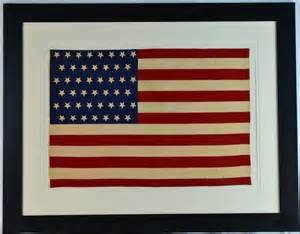 Source:
Crawfordsville Journal Review 25 May 1959 p 1,
typed by Walt W
Albert F. (Shanty) Reynolds, 82, commander of the Indiana Department of the United Spanish War Veterans, died unexpectedly Saturday evening at his home, 114 W. Spring St. He was preparing to watch one of his favorite television programs when death came. A native of Montgomery County, Mr. Reynolds, who was one of Crawfordsville's most widely known residents, was born Feb. 6, 1877 near Whitesville. His parents were John Henry Reynolds and Susan Goble Reynolds. Mr. Reynolds married Laura Emily Harris Feb. 18, 1899. Mrs. Reynolds died in 1956. They celebrated their golden wedding anniversary in 1949. Active in Republican politics in this community since was a young man, Mr. Reynolds served his party as a precinct committeeman in Crawfordsville's Ward 5 for many years. Mr. Reynolds was a charter member of the Frank Britton Camp of the United Spanish War Veterans. During his long affiliation with this organization he served as commander, adjutant and quartermaster of the post. In addition he also had served as a delegate at many national and department encampments of this body. Mr. Reynolds also was a charter member of the Montgomery County VFW Post and Crawfordsville Eagles Lodge. He was a member of the Crawfordsville Fire Department from 1907 to 1914. Survivors include two daughters, Miss Iva Reynolds and Mrs. Lloyd E. Williams, both of Crawfordsville; two granddaughters, Mrs. Joe Sparacio of Cleveland, Ohio, and Marilyn Jane Williams of Crawfordsville; a brother, John Reynolds of Mt. Pleasant, Miss., four great-grandchildren and several nieces and nephews. He was preceded in death by two brothers and two sisters. Funeral services will be held at 2 p. m. Tuesday in the Bright Funeral Home with burial at Oak Hill Cemetery. Rev. John R. Servies and Rev. Carlton G. Christenson will be the officiating ministers. Friends may call at the funeral home.
---
Source:
obituary in a scrapbook from a collection of Fauniel Hershberger's,
typed by Walt W
Funeral services for Albert F. (Shanty) Reynolds were held Tuesday afternoon at the Bright Funeral Home. Rev. John R. Servies and Rev. Carlton G. Christenson were in charge. Serving as honorary pallbearers were Norris Shake and Mahlon Manson of Terre Haute; Charles Crumbo, Henry Cron, L. H. Mueller, Beecher Troutman and John H. Love of Indianapolis; Ernest E. Englehart of Ft. Wayne; Edward Haley and Jake Hartley of Lafayette; Otho Vermillion of Rockville; Floyd Cornell, Homer Linn and F. M. Michael. Serving as active pallbearers and assisting with the floral tributes were Merle Remley, Harry Harrington, Raymond E. Foster, Harold Lannan, Robert Payne and Lee Delaney. Curtis E. Bright played requested organ selection. Members of the Veterans of Foreign Wars conducted military rites at Oak Hill Cemetery. Alfred Johnson was in charge of the firing squad. Colors were carried by Dwight Sorrels and Francis Waldon. Serving on the firing squad were Sherman Stewart, Harold Rhodes, James H. Thompson and Glover Ellis. Alfred Johnson and Hursel Utterback folded and presented the flag. Burial was made in Oak Hill Cemetery. Mr. Reynolds, age 82, died Saturday evening at his home, 114 Spring St. He was a veteran of the Spanish American War and was Indiana Department Commander of the U.S. VFW at the time of his death.
---