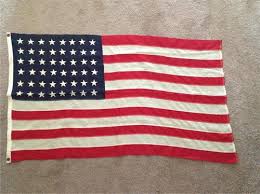 Source:
Crawfordsville Journal Review 9 Feb 1967 p 2 typed by Walt W
NEW RICHMOND—Boyd O. McNeil, 73, former businessman, died Thursday morning at St. Elizabeth Hospital in Lafayette after an illness of three months and hospitalization of one month. In partnership with his father, he owned the New Richmond Telephone Co. from 1905 to 1927. From 1927 until 1935 he was grocery proprietor. In 1928 he accepted employment with the Montgomery Power & Light Co. where he remained until 1941. He was employed as an electrician at Purdue from 1942 until retirement in 1960. He was born in Benton County on July 2, 1893, the son of John L. and Martha A. Rhoades McNeil. He married Betty M. Gephart at Mulberry on June 16, 1923. Mr. McNeil attended school at Star City, Ind., and New Richmond. He was World War I infantry veteran. He organized the 151st Infantry band after his discharge. At one time, Mr. McNeil held membership in the Byron Cox Post in Crawfordsville. He subsequently transferred to Todd Post 458 where he was a past commander. He was a member of the Methodist Church of New Richmond. Survivors besides the wife are three sons, Boyd O. McNeil Jr. and Edwin L. of Lafayette and John W. of New Richmond; a brother, Harry of Greencastle; three sisters, Mrs. Claude Nesbitt of New Richmond, Mrs. Jessie Pugh of Albuquerque, N.M., and Bertha Reed of Lafayette; nine grandchildren, and several nieces and nephews. A brother and a sister preceded him in death. Funeral services will be held at the Helms Funeral Chapel in Linden at 2:30 p.m. Sunday. Revs. Donald C. Wade of Lafayette and Richard Reahard of New Richmond officiating. Burial will be in the New Richmond Cemetery with military graveside rites. Friends may call after 3 p.m. Saturday.
---
Source:
Crawfordsville Journal Review 14 Feb 1967 p 2 typed by Walt W
NEW RICHMOND --- Funeral services for Boyd O. McNeil of New Richmond were conducted at 2:30 p.m. Sunday at the Helms Funeral Home in Linden. Interment was in New Richmond Cemetery. Mr. McNeil, former New Richmond businessman, died Feb. 9 in St. Elizabeth Hospital at Lafayette. Funeral services were in charge of Rev. Richard Reahard. Mrs. Don Hunsicker was organist and played "Old Rugged Cross," "Faith of our Fathers" and "Abide With -Me." Pallbearers were Robert Thayer, Paul Goff, Richard (Beck) Lane, Ralph Kunkel, Don Fouts and Leland Olin. The pallbearers also assisted with the flowers. The New Richmond American Legion, of which Mr. McNeil was a member and former commander, conducted military rites at the graveside. Participating in the military services were Clint Wilkins, Donald Gross, Homer Gross, Ray Kerr, Roy Leader, Russell Linton, Merle Rutledge, William Hackett, Daryl Olin, Charles Fruits, Dr. R. W. Wann, Maynard Spencer, Herbert Fruits and Robert M. Thayer. Kay L. Spencer played "Taps."