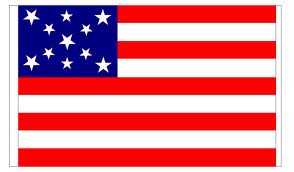 FORGISON McINTIRE
Source:
Crawfordsville Review, Dec 28, 1920 p 1
A telegram announcing the death of Forgison G. McIntire at the home of his daughter, Mrs. WH Schleppy, at Los Angeles, Cal. was received yesterday by Harmon McIntire, the deceased's son. Mr. McIntire died Sunday evening. He was 79 years old. He left Crawfordsville on December 10 for the California city, where he was going to spend the winter.
Letters received since his arrival there stated that he was in good health and the news of his death came as a shock to his many friends and to his relatives here.
Mr. McIntire was a member of one of the county's pioneer families. He was born Jan 21, 1864 (sic - 46 ? since he was in the CW) and during the earlier years of his life he was engaged in farming. At the outbreak of the civil war, he enlisted in Company H, 135th Indiana Volunteer Infantry.
In 1885 he engaged in the manufacture of fences in this city and continued in that business for 15 years. He was affiliated with the Republican party and was one of the oldest members of the Crawfordsville lodge of Masons. He was also a member of McPherson Post, GAR and had seved two terms as assessor of Union Township. In 1909 he was elected to the city council.
Mr. McIntire was a public spirited citizen and was active in the promotion of every enterprise that was for benefitting the city. He had a wide acquaintanceship and was well liked by everyone who knew him.
On March 28, 1872, he was married to Rhoda May Utterback, whose death occurred October 23, 1885. He is survived by the following children: Harmon A. McIntire, foreman of the Journal composing room; Mrs. WH Schleppy, Los Angeles, Cal; Mrs. William Saunders of Tacomo, Wash; a daughter, Mrs. WA Whittington, died at Akron, Ohio during the early part of last month.
He is survived by two sisters, Mrs. CD Cruse and Miss Emma McIntire, both of this city. Funeral arrangements have not been completed - kbz