JAMES BURK - CIVIL WAR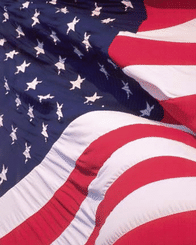 Source: Crawfordsville Weekly Review March 16, 1894 p 9
James Burk, a veteran of the Civil War died suddenly on Monday morning and was buried Tuesday evening at the Stone (Stoner?) cemetery.
Source: Crawfordsville Weekly Journal 8 Nov 1895 p 9
The old Turkey Run cemetery officials have at last succeeded in getting an open passway now to their grounds. This road has been talked of for the past 10 years.
---
Source:
Crawfordsville Daily Journal Thursday, 15 March 1894
James M. Burk of Ladoga died on Sunday night from the effects of a carbuncle, aged 51 years. He was buried on Tuesday at the Stover Cemetery under the auspices of the Grand Army of the Republic of which order he was an active member. Mr. Burk served in a Kentucky regiment and came to this state soon after the war, most of which time he has lived in this county. He leaves a wife, four sons and one daughter to mourn his loss.
---
---
Source:
Crawfordsville Review February 29, 1896
I have just received headstones for the following graves!
James M. Burk, Co. D, 4th Ky. Inf.
These headstones are at the freight depot of the Big Four railway, and the relatives and friends of the deceased are urged to come and get them and set them at the graves as soon as possible. Call at the office of Travis & Brown and get an order applying to the agent of the Big Four.