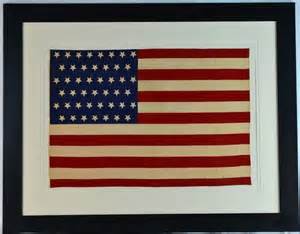 ---
Source: Crawfordsville Weekly Journal Friday, 19 August 1898
On Thursday Mark Hays received a telegram from Chickamauga announcing the death of Benjamin F. Britton, of Company M. He had been in the hospital there for several days but no serious termination of his illness was expected until just before he died. He was ill with malarial fever and his death occurred at 7:30 on Wednesday evening. It was first decided to bury the young man at Chickamauga but yesterday it was determined to bring the body here, his mother and other relatives being grief stricken. The funeral will not occur before Saturday.
Frank Britton, as he was familiarly known, was a son of James K. Britton, who is in the employ of the Standard Oil Company in this city. Frank had been in the employ of Mark Hays for two years but when the call for troops came he was ready to enlist and did so. He was one of the recruits taken by Adjutant Powell and Sergeant Harney and passed the best physical examination of the whole lot. His fine physique was remarked on by all the board at the time of his enlistment. While in the employ of Mr. Hays he was regarded as a most valuable and efficient man and his army record was in accord with that he made as a civilian. He was ready for every duty and was always cheerful. He made himself very popular in camp and was liked by officers and men. In the hospital he was uncomplaining and the seriousness of his condition may have been unknown to his attendants. On last Saturday The Journal published that he was in the hospital but not seriously ill. On Sunday his father came to the office and solicitously inquired if it were true that he was only slightly under the weather. Herman Coons, who had just arrived, assured him that such was the case. "I was uneasy," said Mr. Britton, "as Frank never complains even when in bad shape. I nursed him through a case of typhoid fever and although he came very near to death he never once murmured. One not knowing might believe he was only slightly ill." Fred Tutt arrived Wednesday from camp and he states that he visited Britton in the hospital on Monday and found him sitting up. He seemed all right and when Tutt left on Tuesday he heard that Britton was even better than on the day before. The young man was very anxious for service in the volunteer army and his life was as much of a sacrifice to duty as though he had fallen on the field of battle. He leaves one child, a three year old boy, who is with his parents. Frank was 24 years of age. - s
---
Source: Crawfordsville Weekly Journal Friday, 26 August 1898
The funeral of Frank Britton, of Company M, occurred last Saturday from the family residence on Indiana Avenue. A large concourse of the friends of the dead boy attended the services and the funeral was military in character. Four of the members of the company, Fred Tutt, Clarence McClure, Sam Dean, and Howard Bratton acted as pall bearers. There were a number of handsome floral tributes and the occasion was a sad one. The music was furnished by a quartette composed of Omer Cox, J. A. Gilbert, Misses Ora Moffett and Bess Nicholson.
---
Source: Crawfordsville Weekly Journal Friday, 26 August 1898
At the funeral of Frank Britton Saturday last, the hearse was drawn by Mark Hays' team of heavy bays, the team being that which the young man drove before enlisting in the army. Before he left he expressed the wish that if he died and should be brought home for burial he should be drawn to his last resting place by the faithful team he had had charge of so long.
---
Source:
Weekly Argus News, Aug 20, 1898 p 4
The sad news came from Chickamauga last evening that death had invaded the ranks of Company M. It was in the form of a message from Dr. Paul J. Barcus stating that Benjamin F. Britton had taken suddenly worse and died at 7:30 o'clock. He had been in the hospital with typhoid fever for osme time but at alast reports was improving and it was believed on the high road to recovery. The unexpected news, therefore, of his death fails heavily upon his family and friends. The deceased was about 24 years old and unmarried. He was the son of JK Britton, residing near the junction. The family came here several years ago from Hendricks County and for two years past, Frank drove a dray for Mark Hays. He was an honest and industrious young man and had many friends. When the recruiting officers came back from Chickamauga to recruit the company to the limit, Frank gave up his position and enlisted. He entered into soldier life with characteristic earnestness and was accounted one of the best soldiers in the company. He was very popular, too, with his comrades and his death is a severe shock to them. Dr. Barcus wired as to instructions for the disposition of the body and although Mr. Hays and others stood ready and willing to bring the corpse home for burial without expense to the family it was decided it would perhaps be better to bury him in the beautiful National Cemetery at Chickamauga and instructions were sent to that effect - transcribed by karen bazzani zach
Note:
Later - the plans were changed and remains arrived August 21st.