Willard "Bill" M. Allen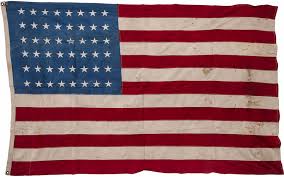 Source:
Crawfordsville Journal-Review, January 22, 2003 - page 2
February 18, 1922 to January 21, 2003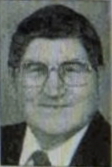 Willard "Bill" M. Allen, 80, Crawfordsville, died Tuesday in Lane House Nursing Home.
Mr. Allen had been previously employed by Raybestos, Wicks Lumber, and B&D Lumber, and delivered Meals on Wheels. His memberships included Trinity United Methodist Church. He was an Army veteran of World War II, serving in the 957th H.A.M. Co. 3rd Army.He was a 1942 New Richmond High School graduate.
He was born Feb. 18, 1922 at Tilden Village, Ill., to Locious and Lillian Baldwin Allen. He married Nellie Cedars on Aug. 17, 1947, at Waynetown. She survives.
Alos surviving are three sons, Michael, Laramie, Wy., Davis, Houston, Texas, and Stephen Allen, Mission Viejo,Calif.; a daughter, Terri Rutan, Crawfordsville; a brother, Louis, St. Louis, Mo.; two sisters, Dorothy Kirsch, Austin, Texas, and Sulvia Urang, Wooster, Ohi; and seven grandchildren.
Funeral services are scheduled 1 p.m. Saturday in Hunt & Son Funeral Home, Crawfordsville, with Dr. Phil Collier officiating. Burial will be in Waynetown Masconic Cemetery. Friends may call 4-8 p.m. Friday.
Memorials may be made to the Trinity United Methodist Church Parking Lot Fund.