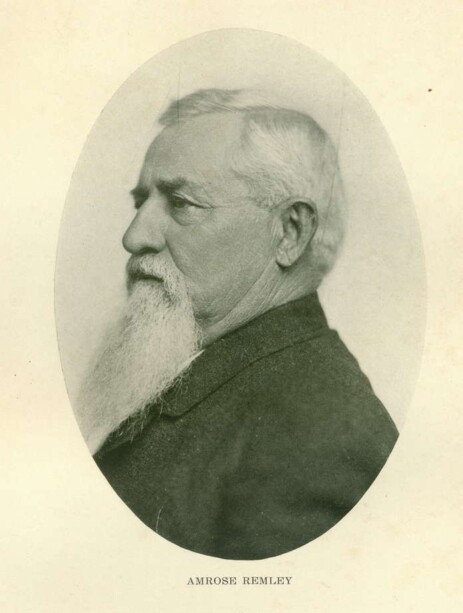 Source:
H.W. Beckwith History (Chicago: HH Hill, 1881) p 602 (thanks, Harry, my man)
Ambrose REMLEY, farmer, Crawfordsville, was born September 25, 1836, in Union township, Montgomery County. The biography of his father will be found in the biographical portion of Union township. Mr. Remley spent his boyhood on the farm and in a tan-yard, and had a good common-school education. He enlisted in Co. E, 72d Ind. Vols., August 4, 1862. He fought in all the battles of the Atlanta campaign under Sherman, where for 100 days they were in almost continual fighting. He was at Hoover's Gap, Chickamauga, Farmington, Still's Tan-yard, Selma (Alabama), Kennesaw Mountain, Platt Shoals, Rome, and many skirmishes, being in all about fifty engagements. It is noble and patriotic to fight and face death on the battle-field for one's country, especially when it is a free country. December 25, 1866, Mr. Remley received as a Christmas present Miss Minerva E. SHELLY, She was born December 25, 1844. They have had four children: Isaac, F., born April 9, 1868, died August 31, 1869; Frederic S., born January 10, 1871; Harvey C., June 14, 1873; Sarah J., August 11, 1876. Mr. Remley has a good farm of 320 acres, upon which he has a nice two-story house, with other improvements good. He votes as he shot, with the republican party. He and his wife are both members of the Center Presbyterian Church of Crawfordsville. Mr. Remley is an intelligent, enterprising, and well-respected citizen.
Source: REMLEY MSS. The Remley manuscripts., 1857-1907, are primarily Civil war letters from Ambrose Remley, 1836-, farmer, who served in Company E, 72nd regiment, Indiana infantry, from 1862-1865, to members of his family and friends.
Career: born, September 25, 1836 on a farm in Montgomery County, Indiana; son of John and Sarah (McCain) Remley; mustered into Company E, 72nd Regiment, Indiana infantry, August 4, 1862, mustered out as sergeant, July 24, 1865; married Minerva Shelby, June 6, 1867.
The letters give an account of Company E, 72nd regiment, Indiana infantry in the Civil War, and mentions other Indiana regiments as well as regiments of other states.
A letter of October 30, 1863 describes the battles of Chickamauga and Farmington.
Also contained in the collection are some Civil war letters, 1863-1865, from John Murray Nash, -1865, of Ossian, Indiana, to Minerva Shelby, who later married Ambrose Remley.
Nash served in Company F, 130th regiment, Indiana infantry and died of disease at Charlotte, North Carolina, on July 11, 1865.
Collection size: 199 items
Note: For more information about this collection and any related materials contact the Manuscripts Department, Lilly Library, Indiana University, Bloomington, IN 47405 -- Telephone: (812) 855-2452.
Note 2: Thanks so much to CDPL for this super awesome picture of Ambrose. He was certainly quite a man.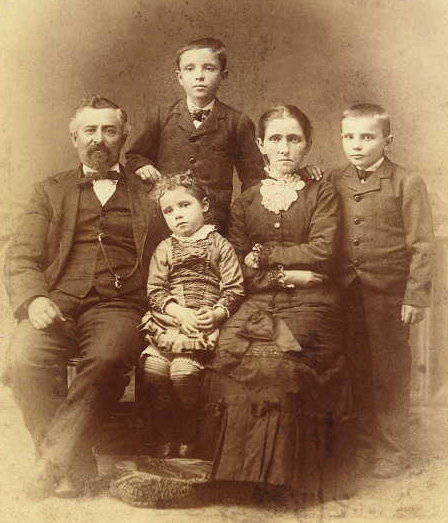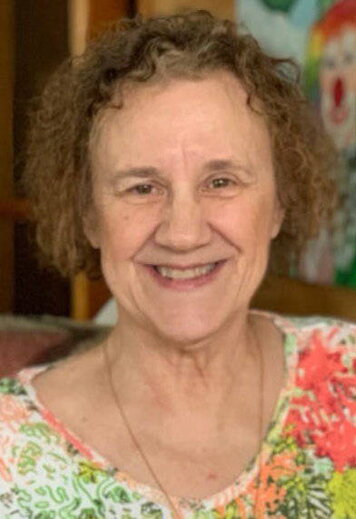 Karen overviews joys and sorrows of war-torn soldier
By Karen Zach, Around the County - The Paper of Montgomery County
Thursday, August 13, 2020 4:00 AM
Sorrows. Joys. We all have them, but Ambrose Remley had so many of both. He was born on his parent's farm in Union Township, Sept 25th in 1836, one of seven sons and three daughters. Ambrose's father, John Remley came very early to Montgomery County (1824 – John's father having died when John was but 12). Once, John was at the Golden Lamb Inn (by the way, still available for a wonderful get-away weekend) and found a beaded coin purse full of 50 dollars in gold. No one claimed it; thus, he took the money to buy an apprenticeship with a tanner. He credited that moment as the turning point of his life. When the apprenticeship was complete, he came to Crawfordsville searching for land with a spring for his tannery and purchased the property on Sugar Creek where the Sugar Cliff addition is now. After having cleared three acres, probably having built a small cabin and planting a crop of corn, he went back to Butler County, Ohio and married his love, Sarah McCain. After the wedding, he came down the Ohio, into the Wabash and by land from Terre Haute, bringing some of their goods, while Sarah came on horseback with her uncle and three cousins, carrying Montgomery County's first peach seeds. On the overland part of John's trek, he carried a cane for support, checking for footing, and likely snakes and such. One of Ambrose's joys was having that very cane his whole life.
Ambrose worked hard on the farm and received a good education, but when the country went to war, he joined right up. His brother, William would also go to war, Ambrose in the 72nd Indiana (Company E) and William the 135th. An interesting book is available with the collection of letters and diary entries Ambrose wrote. If you are a Civil War buff, this is a wonderful way to understand what the everyday life was like and the emotions of a soldier. Corporal Ambrose Remley wrote from Gallatin, Tennessee on November 28th in 1862. "Seated on my knapsack," he scribbled a fiew (sic) lines, telling them he was in Tennessee. No town, camped in the woods, but "a nice place … Morgan was a few miles from here a few days ago." He seemed to enjoy Gallatin, a "right smart town on the Louisville and Nashville Railroad." Telling his sister and brother that he had received letters from them yesterday that he "beg leaf to inform you I was glad to hear from home." His mother had sent him gloves. Another letter written at the time of the battle of Chickamauga gave information that he was okay even though they had indeed been in a great battle. "I escaped unhurt," but there had been a company death and injuries. "Elizabeth I received your letter while the battle was going on. I could hear nothing but the roar of cannon and rattle of musketry. How glad I was to hear from you!" He gave a daily routine – up at 5 o'clock, roll call, stand in line awaiting battle and "if Major Carr lets us stack our guns we return to the tent…" He compared weather to Indiana, discussed the mail and thanked them for the wedding cake (Kate's) they had sent. His deep life-time religion showed as he noted that "God watches over me, protects and shields me in the hour of danger!" Even with the constant stress, he worried about the family, "I try to write a letter every 10 days. Don't get uneasy about me – do no good and if I do get sick and die or get killed, I will die in a good cause!"
His unit was in some of the fiercest of the battles of the Civil War, including Selma, Kennesaw Mountain totaling 50 battles with 100 days at one time that was continual fighting. One of the joys certainly would have to have been that he received nary a scratch. In the same breath he had to have been devastated at losing two officers killed, two dying by disease and 26 enlistees killed plus losing 130 to disease, totaling 160 men in his unit who never returned.
At one point when his job took him to upper Kentucky he could hardly stand looking over at the river, knowing his beloved Indiana was right there but John went down, took Ambrose to an inn for a few days where it was the first time in about two years that John had slept in a bed and eaten well. This would definitely have to go toward the top of his joy list.
Another pleasure came about after his return when he met the love of his life who had lost her first fellow in the Civil War. Minerva Evans Shelby was a Christmas baby in 1844 born in Tippecanoe County to Isaac and Sarah Jane Taylor Shelby, large farmers in Shelby Grove and had at least four brothers and a sister. When she was looking out of a second-floor window, she spied Ambrose and stated that she was going to marry him. Indeed, they married two years after his return from the war (her brother being in his unit) in June of 1867 in Kansas City where she had gone to be with some of her family after her parents had passed away.
A large sorrow to the couple was the death of their first child, Isaac Francis who died at just 16 months old, but they were overjoyed with three very healthy ones, Fred, Harry and Sallie (who would marry Shirl Herr, and mother Remley Herr whose grandson helped a great deal with this article – thanks Jeff and also thanks to the Crawfordsville District Public Library for their large and wonderful Remley picture collection). Another sorrow was the loss of Harry's eye while he was preparing shells for his shot gun (at their home near Wesley). I had quite a joy when I discovered that some of Ambrose's original properties had been in the Remley family until just last year. That is amazing!
Minerva and Ambrose were widely known to have been exceptional entertainers. The family hit the papers many times describing such affairs as entertaining 100 young people with ice cream, cake, candy, bananas, and lemonade for refreshments, along with many games for choice. Extremely active in GAR (Grand Army of the Republic, retirees from the Civil War) he held reunions at his home and the family was spot-on involved at the very beginning of the Methodist Epworth League. So very close to his family, he, his brothers, sisters, children all went to the family reunions, as well. Probably hosted those too but didn't find a specific to that. Logically, he was in the Farmer's Council and worked on several committees. Involved in the Republican party, he at one point was a commissioner with two years yet to go in his term when a new state law made it necessary to delete two commissioners. To save peace, Ambrose bowed-out.
Ambrose W. Remley took care of his family, building homes, buying property, caring for them in need (even aiding Minerva's nephew Evan in a great sorrowful time when he lost his wife and child to consumption). From records viewed, it seems that the Shelbys must have been extremely susceptible to the disease as Ambrose built the beautiful home most of you can place in your mind at 700 S. Water in order that she would have a modern, well-ventilated place for what life she had left. She passed there just shy of her 56th birthday. This home was in the addition Ambrose laid-out and developed and he would live there until his own death 17 years later on January 18, 1917.
The whole family for multiple generations were active in the Crawfordsville Presbyterian Church. Minerva was said to be gentle and devoted to her Reedemer, family and friends, a faithful wife, good mother and obliging neighbor. He was donned by all as intelligent, enterprising and well-respected. Full of sorrows? Yes, but always looking forward to the next joy!
Karen Zach is the editor of Montgomery Memories, our monthly magazine all about Montgomery County. Her column, Around the County, appears each Thursday in The Paper of Montgomery County.