CHARLES E. CRAIN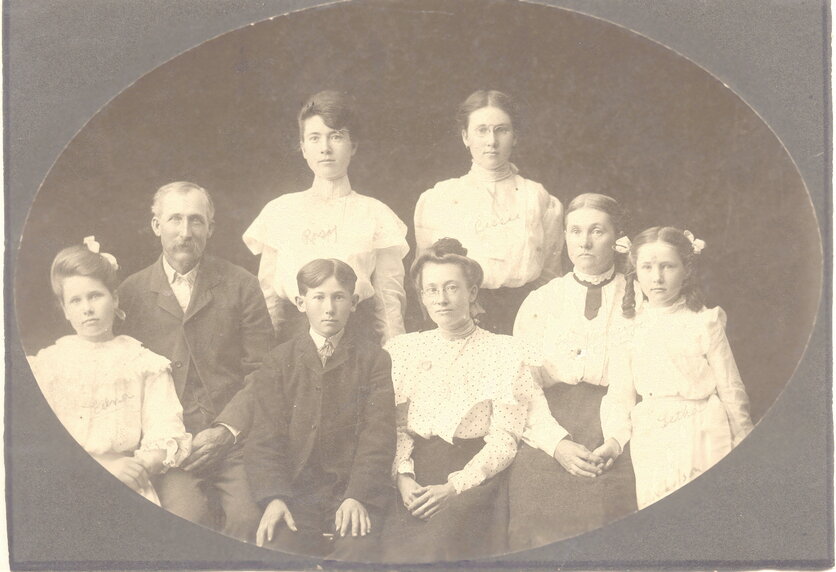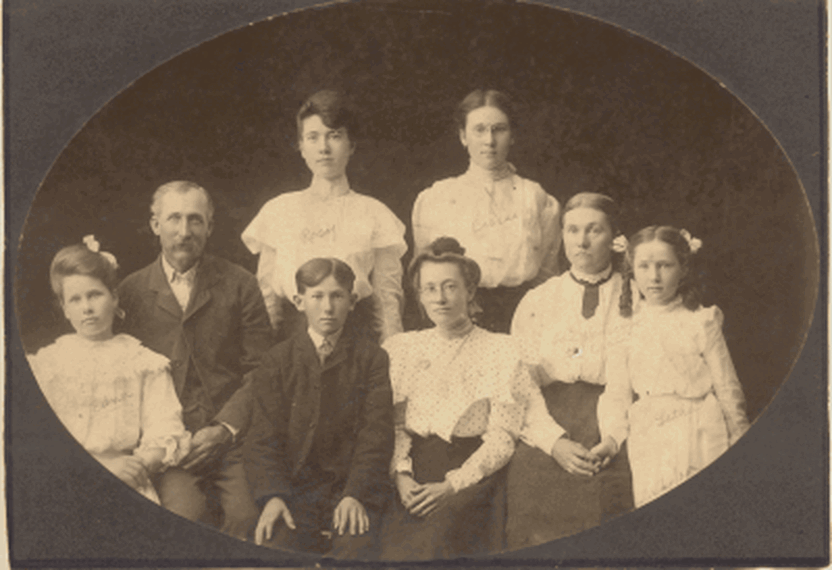 The Charles E. Crain Family (light and darker one - both great)
Children on front row, left to right; Edna Fern Crain, Wallace Crain, Julia Caroline Crain and Letha Odell Crain (later Nicholson).
Parents (my great-grandparents) on middle row, Charles E. and Anna (Ida) Eliza Van Scoyoc Crain.
Back row, left to right; Eva Rosa "Rosy" Crain and Bessie "Beckie" Lois Crain (my grandmother). Picture was most likely taken in Montgomery County around 1900.
Thanks so very much to Richard Patton for this beautiful family portrait.
He was a small farmer in the Mace, Indiana area. He fathered six daughters and one son, Wallace. His wife, Anna Eliza VanScoyoc came from a large Montgomery early family. If anyone knows more about this beautiful family, please let me know. karen.zach@sbcglobal.net