BENJAMIN F. CRABBS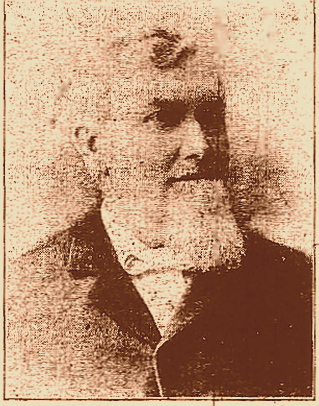 Source
: Crawfordsville Daily Journal 8-14-1926 - thanks so much to Jerry Turner for this one
Benjamin Franklin Crabbs, founder of the firm of Crabbs Reynolds Taylor Company, passed away at his home 211 South Water Street at 6:30 o'clock this morning. Death was due to a cold, contracted on Saturday last and which developed asthma, followed by heart failure. Funeral services will be held from the first Methodist church at 2:30 o'clock, Friday afternoon with Rev. Guy O. Carpenter officiating. The body will lie in state between the hours of 1 and 2 o'clock. Members of McPherson Post No.7, G.A.R. will conduct the ritual of the Grand Army at the church and interment will be at Oak Hill cemetery. Mr. Crabbs was born near Mansfield, Richland County Ohio, May 28, 1838, the son of John and Polly Crabbs. The former was a native of Pennsylvania and the latter of Virginia. The parents were pioneers in that section of Ohio and spent their lives on the farm where they developed a good home for the large family of children of which Benjamin F. Crabbs was the thirteenth and last.
His was the early life of a farm boy of those days. He worked on the farm and attended the district school. In 1864 he enlisted in Company A, 163rd Ohio Volunteer Infantry. At the conclusion of the civil war he again took up farming and also dealt extensively in livestock. As a result of these endeavors he accumulated sufficient capitol so that in 1880 he came to this city and started in the grain business. In 1883 A. E Reynolds became a member of the firm. Eleven years later Tully Crabbs, his son, became a member of the firm and in 1905 the firm was reorganized under the name of Crabbs Reynolds Taylor Company. The history of the firm records one of the great and successful enterprises of the city of Crawfordsville for the firm now has branches in many cities with an outlet on the Atlantic seaboard and is rated as one of the largest of its kind In the country.
Mr. Crabbs was thrice married. His first wife was Miss Mary Ficks whom he married in 1858 and to this union five children were born, two of whom survive, Tully C. Crabbs of the present firm, and Etta P., the wife of Frank C. Evans. Lester Leland died at the age of eighteen years and other two children died in infancy. He is also survived by three grandchildren, Mrs. Mary Virginia Crabbs Shaw, Benjamin Crabbs Evans, and Miss Louise Evans and two great grandchildren. Daniel Fraley, Evans and Benjamin Crabbs Evans, Jr.
He married his second wife, Mrs. Sarah Dighton, of Crawfordsville, in 1881 and his third wife Miss Laura Williams in 1895.
An ardent Methodist, he joined the local church when he made his home here and in the 1882 he was elected a trustee of the First Methodist church, an office which he held up to the time of his death. It was on the motion of Trustee Crabbs that the present church was constructed, in the building of which Mr. Crabbs took a deep personal interest. He was also, at the time of his death, a member of the board of trustees of the Methodist hospital of Indianapolis. He also took an active interest in the forming of the branch of the Y.M.C. A. in this city and was a member of the first board of trustees of that institution. Next to his interest in the church, he took pleasure in the work of McPherson Post No. 7 G. A.R. and for years was the chaplain of the post. He was a thirty-second degree Mason, a Knight Templar and a member of the Ancient Arabic Order of Nobles of the Mystic Shrine. He was also one of the charter members of the Country Club and motoring and visiting the club were his forms of recreation. Although in his 89th year Mr. Crabbs retained his acute mental faculties to the very last and he was an almost daily visitor to the offices of the grain and seed company of which he was the founder and took a keen delight in the details of the organization. Social and genial beyond the average of many businessmen, the burden of great affairs had not affected his disposition and he lad left a host of friends. - typed by kbz