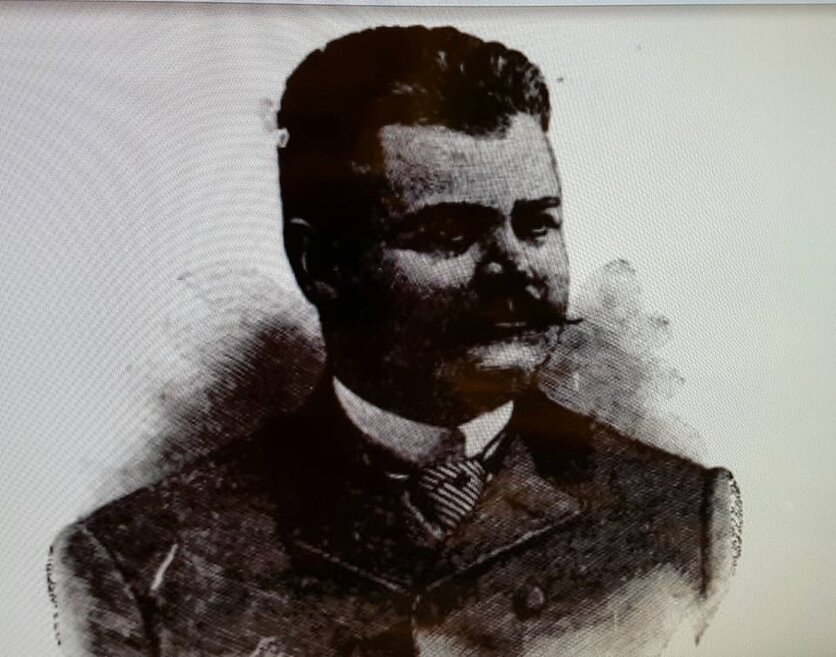 NOTE: Although this was technically an ad, with a picture and much biographical / business information decided to put it here :)
Source:
Crawfordsville Star newspaper, Dec 1, 1887 Crawfordsville, Montgomery County, Indiana
Herewith is presented a portrait cut of one of Crawfordsville's representative professional men, which is readily recognized as that of Gerrit S. Clemens, DDS. Although young in years he has become so well known in his chosen profession, for which he seems so well adapted, as to place him in the front rank with those of his contemporaries old in age and practice. The history of the present business age is that the leading trades and professions are manned by comparatively young man. As a rule a man performs his most active work between the ages of 25 and 45. The spirit of this driving, pushing age requires the vigor of full developed manhood to carry on the work.
Mr. Clemens graduated from the Indiana Dental College in 1884 and a short time afterward located in this city for the practice of his chosen profession. As evidence of his keen foresight and enterprising spirit he was the first resident dentist to introduce vitalized air for extracting teeth without pain. He is only one of the vast number of dentists through the state who have adopted its use, but he is of that favored few who have so carefully studied its nature and soothing effect on the human system as to administer it in a satisfactory manner in all the hundreds of cases treated. This is a fair illustration of what skill and efficiency will do. Mr. Clemens does all kinds of mechanical and surgical dentistry, including all that is embraced in filling, taking impressions and making artificial or as they are sometimes brusquely called, "store teeth." During his residence here of a little less than four years he has built up an extensive business in all departments of dental work, which is sufficient testimony of his complete mastery of the profession.
He has lately moved to elegant quarters especially arranged for his use in the new Thomas Block on East Main Street where a warm welcome is always waiting the victim of a jumping tooth ache or absent molars. A dental office is held in abject terror by all classes and conditions of humanity, but necessity at times compels an occasional visit. And when you do have to go you are a fit subject for the kindest treatment that can be given. Dr. Clemens has taken these things into careful consideration and knows the sympathy and cheer your case requires. Give him a call. - typed by kbz