WILLIAM BEATTY CHAMBERS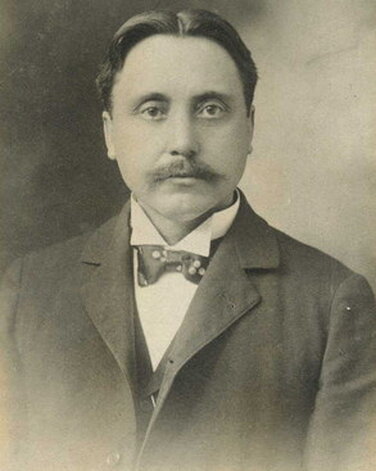 William B. Chambers, MD
Schools attended: Homeopathic Medical College of Missouri Year Medical Grad or Attendance: 1881
County: Clinton (Frankfort) / Montgomery (Crawfordsville)
1890's Med. Reg./Exam.: 7.22.97
Sources
: P1886 / Physicians Directory of Kentucky and Indiana 1893 / Indiana State Board of Health 1884,1890 Record# 84819 in database 19th Indiana Century Physicians Source: 19th Century Database of Indiana Physicians
================
Source:
Zach, Karen Bazzani. Montgomery Medicine Men and Women ... Crawfordsville: Montgomery County Historical Society, 200w.
A graduate of St. Louis College of Physicians and Surgeons, William Beatty Chambers came to Crawfordsville from Sullivan, Indiana in 1881. He gathered patients quickly, but it is not known for sure what happened to him. At that time, he had a wife and daughter. He was said to have been gentle, kind and optimistic as he inspired his patients back to health. His path of medical prowess was that of homeopathology.
Note:
1870 census PO Sullivan, Sullivan County, Indiana
Thomas Chambers 48 -- Charlotta 43 - other children but William B is 13 (may/may not be him)
There is a Dr. William B. Chambers MD born 1855 died 1910 a "Mason" buried Sullivan Indiana Center Ridge Cemetery -- this could be him or a different Dr. Wm. B. Chambers however I can't imagine there would be many in Indiana by that name and time range. - Have to see if he has an obituary (not one in Montgomery County I know of) in Sullivan County.