NATHANIEL AUSTIN CAREY
(M.D.)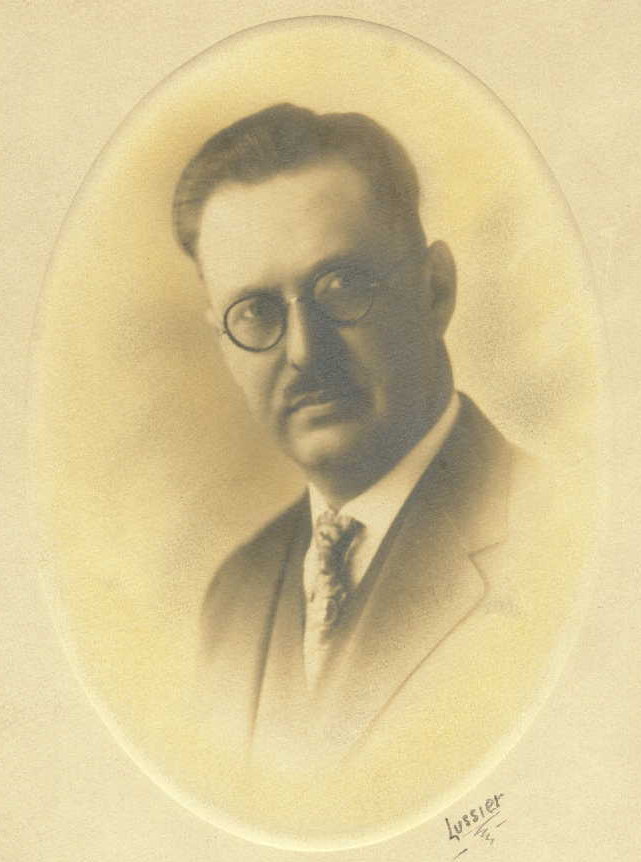 Notes from research by Karen Bazzani Zach
Nathaniel Austin Carey was born August 2, 1882 in Burlington, Carroll County, Indiana. It is not known exactly when he came to Montgomery County or why (assumedly to work at Culver Hospital since he was a surgeon and not just a general practitioner) but he was here when he married Mable J. Clements on the 25th day of July in 1906. She was the daughter of James J. Clements and Flora Spaulding.
1917 finds him still living in Crawfordsville, at 103 E. Chestnut.
In 1924, Austin N. Carey lived 618 Mandana Blvde, Oakland, Alameda, Berkeley, Califronia - wife Mabel - he is a physician.
In 1930, Oakland, Almeda County, California (Circle Hillgirt Street) he was born in Indiana, his father Ohio and mother Illinois (as you see, census records are not always 100% believable). He is an Orthopedic Physician, age 47 & wife Mabel T. is 42. Doesn't seem there were any children, although Martha A. Carrington is living with them and is listed as a "niece." Martha Ann Carrington is six years old in the 1920 census in CRAWFORDSVILLE, Montgomery County Indiana, living on East Market and is the daughter of Frank T. Carrington and Henrietta Clements, Henrietta being the sister of Austin Carey's wife, Mable Clements.
He is listed as over 6' on his WWII (didn't find one for WWI) draft enlistment papers and his distinguished notation was that he had a mole on his left jaw and an odd jaw line. He passed away just a few weeks afterward registerying, on 12 September 1944 in Alameda, California.
=========================
Source: California Death Record :
Nathaniel Austin Cary
Male
Born: 2 August 1882
Place: Indiana
Died: 12 Sept 1944
Place: Alameda, California
Father: --- Cary
Mother -- Hall
Note
: Didn't know a connection of this man to Montgomery County, at all but finally with much research, this is about all I know. No clue where the picture is from either, but happy to put a bit of some information with the name/face :) kbz
The website management appreciates all the contributions provided for use here. When using something from this site PLEASE use the following citation as your source :) THANKS MUCHES - kbz
Citation
: The Indiana GenWeb Project, Copyright ©1997-2015 (and beyond), Montgomery County GenWeb site http://www.ingenweb.org/inmontgomery/