Canine - James - Lucretia (Clore)
JAMES WILSON and LUCRETIA CLORE CANINE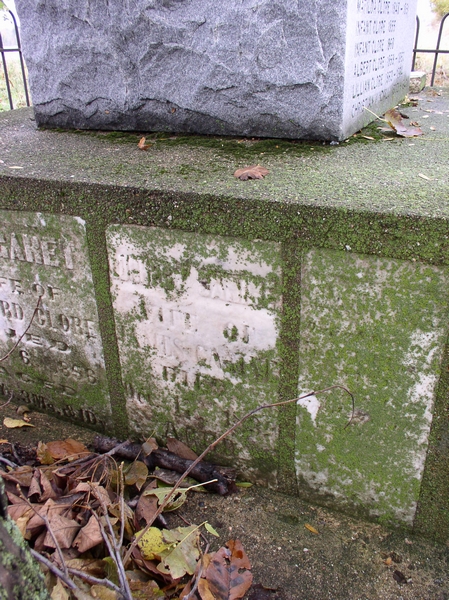 Written by Karen Bazzani Zach
Some lives/deaths are so sad, it's heart breaking. Recently, we lost a fun-loving, crazy, smart, hard-working young man, Tyler Reeves, from the Crawfordsville area. Loved baseball and football and life in general. Know Tyler will be loved and remembered in many hearts, but passed so young, he didn't get to achieve what was possible.
So, when I saw Lucretia's cemetery stone (sent to me by Cathi Frost, I believe) who passed so young and with hardly a word about her, I had to write about this couple. No known official biographies for them, but here's what I know. -- 4-5-2015
============================
Lucretia was born in Shelby County, Kentucky on the 9th day of July 1817, she was the daughter of John Deere and Margaret Clore. Her father purchased land very early in Brown Township, Montgomery County, so at age seven, along with her parents, plus five brothers/sisters (of the total of 9 Deere children) she ventured to a very primitive area - Section 15, Township 17. Her parents had grown-up in Madison Court House, Virginia and married there (27 November 1809), their first three children having been born there. Moving with other family members to Boone and Shelby County, Kentucky, they did the same to Montgomery County, Indiana, moving with friends and relatives. It was a land of opportunity, but not so much for Lucretia. I had always assumed she died in childbirth since she married neighbor and friend, James Wilson Canine a few months before she passed. Now, I'm reconsidering. They were both born in Shelby County, Kentucky, she being a year and a half older than he, having been born 11 January 1819. Her death was exactly nine months (17 October) after their marriage which had occurred in Montgomery County on the 17th of January in 1839. Thus, always I'd assumed she died in childbirth. However, in relooking at this death date, I also noticed that a sister (Burilla) died the second of October that year and their brother, William passed in November, so perhaps there was a disease going around in the area at the time. She is buried at the small Deer cemetery in Brown Township. Her parents are buried there and most of her brothers and sisters.
Her husband, James Wilson Canine was the fourth child of ten born to Ralph Canine (often spelled Carnine) and his wife, Margaret Warman. He passed away 8 June 1871 and is buried in Old Union Cemetery (Brown Township) with his second wife and many of his family members. He and Sarah Carson (married 3 December 1843 Bk 2 p 270 Montgomery County) also had ten children. The families remained close. J.W. Canine was a US Army Major at Ft. Bragg, NC. He was a large land owner in the Waveland area and most of his children remained here and farmed, as well, although his oldest, William, went to Cassia County, Idaho, and Thomas Clayburn Canine went west as well. Many of their obituaries are on this site.
God bless you, Lucretia (found Lucrecia in some places) and James Wilson Canine, as well.