Robert B. Ahrens, 84, of Evansville, passed away Tuesday, December 18, 2012, at St. Mary's Medical Center.
He was born in Elberfeld to the late Gerhard and Marquerite Ahrens on January 12, 1928.

He graduated from Elberfeld High School, received a B.A. in Education from Evansville College and a M.S. in Education from Indiana University. He taught at Elberfeld High School and Vogel Elementary School and then served as principal at Tekoppel Elementary and Thompkins Middle School. He was a past president of the Evansville Teachers Assn., the Evansville Science Teachers Assn., Phi Delta Kappa and District 8 Elementary Principals Assn. He was a life member of the National Education Assn. When Thompkins Middle School was named a National Exemplary School, Mr. Ahrens accepted the award on behalf of the school from President Reagan at the White House in 1987.

Mr. Ahrens was a 50 year member of the Ft. Branch Masonic Lodge, the Evansville Scottish Rite, the Hadi Shrine and Lynnville Order of Eastern Star. He was an active member of the Methodist Temple since 1955 and past president of Friday Night Dance Club.

Mr. Ahrens participated in the Evansville Freedom Festival for many years beginning in 1977. He was president from 1983-1985 and served on the Board of Directors from 1979-2000. He was elected Director Emeritus for Life in 1994.

Mr. Ahrens was a U.S. Army Reservist for 40 years. He commanded three Evansville based Reserve Units, served on the Army General Staff at the Pentagon and after his military retirement, served on the Assistant Secretary of Defense's Committee for Employers Support of Guard and Reserve. He also served as an Admissions Counselor for the U.S. Military Academy – West Point. He was a past Commander of American Legion Post 187, past President of Retired Officers Assn and the Evansville and Tri-State Armed Forces Council.

His parents preceded him in death.

Robert is survived by his wife of 62 years, Leola; daughters, Lee Ann (Robert) Galloway of Lynnville, IN and Rebecca (Kenneth) Black of Lemont, IL; a brother, Alan (Ann) Ahrens of Newburgh, IN; and five grandsons, David and Nicholas Hartsaw of Evansville, and Derrick, Taylor and Matthew Black of Lemont.

Services will be Friday, December 21, 2012, at Methodist Temple, 2109 Lincoln Avenue, officiated by Pastor Steve Beutler, with burial in Nobles Chapel Cemetery.
Friends may visit Thursday from to at Alexander East Chapel, 2115 Lincoln Avenue, and Friday from until service time at the church.
<![if !vml]>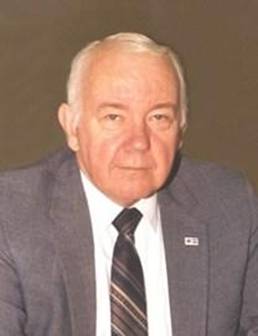 <![endif]>