Eugene "Scotty" Hipp, 80, of Fort Myers, Fla. formerly of Haubstadt, passed away on Monday, Oct. 15, 2012 at Heritage Center in Evansville.
He was born on Feb. 24, 1931 in Gibson County to the late Wendelin & Theresa Hipp.
Scotty was a member of St. James Catholic Church in Haubstadt. He was the founder of Scotty's Lawn & Garden and Scotty's Lawn Equipment Sales and Service. He also retired as a supervisor from Whirlpool Corporation after 20 years.
He served on the board of directors at Haubstadt State Bank & Citizens. He was one of the founding directors of Gibson Water. He served in the U.S. Army as an MP. He was an Honorary Life Member of the Knights of Columbus Council #2215, Haubstadt Chamber of Commerce and the American Legion Post 194. He was also a member of St. James Men Club.
He is survived by his wife of 59 years, Rita "Elpers" Hipp and six children: Carol (Jeff) Rodgers, Cindy (Jim) Rexing, Randy (Patricia) Hipp, Kathy (Bruce) Deer, David (Mary Jo) Hipp, and Mark (Jan) Hipp. Also surviving are 19 grandchildren and 12 great-grandchildren.
He is preceded in death by his brothers Kenneth & Jim. He is survived by three sisters: Betty Bridges, Lolly Wimsatt & Shirley Jones.
A mass of Christian Burial will be conducted on Friday, Oct. 19th at at St. James Catholic Church in Haubstadt.
Visitation will be on Thursday, Oct. 18th from 2 until at Stodghill Funeral Home located on Hwy. 168 West in Fort Branch, IN, and Friday at St. James Catholic Church 9 a.m. until the service time at
<![if !vml]>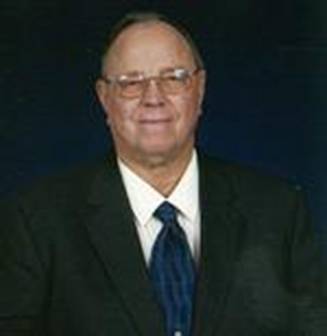 <![endif]>