June 5, 1922 - March 4, 2012
Sylverius J. Elpers, 89, of Evansville passed away Sunday, March 4, 2012 at Deaconess Hospital.

He retired from Deaconess Hospital. Syl was a member of St. James Catholic Church and itís menís club, Knights of St. John in St. Wendel, VFW Post #1114, Owls, Darmstadt Retirees and Scott Volunteer Fire Department.

Syl is survived by his wife of 69 years Valeria M. Elpers; daughters, Carolyn C. Titzer (Harold), Rosemary M. Blaze (David), Barbara Jean Spear (Bob), Debbie Givens (Glenn); sons Flavien Elpers (Kathy); Eugene Elpers (Earlene), Sylverius Elpers, Jr. all of Evansville; brother-in-law Kenneth Holtzmeyer of Ft. Branch; 16 grandchildren and 29 great grandchildren.

Visitation will be from Wednesday, March 7, 2012 at Ziemer Funeral Home North Chapel, 6300 N. First Ave., Evansville, IN 47710 with the memorial service begining at Visitation will continue from Thursday at St. James Catholic Church, 12300 S 50 W, Haubstadt, IN 47639.

A Mass of Christian Burial will begin at Thursday, March 8, 2012 at the church with Fr. Kenneth Betz officiating.

Burial will be in the church cemetery.

The family would like to thank Karen Meier and Sylís Darmstadt neighbors for their love and care.
<![if !vml]>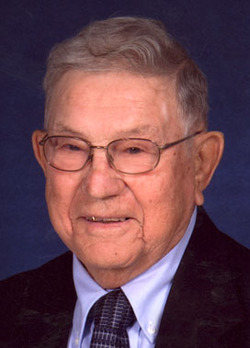 <![endif]>