Othmar "Ott" L. Hasenour, 89, passed away Friday, Oct. 7, 2011 at home.
He was born Aug. 5, 1922 in Haubstadt to Martin and Susan (Wagner) Hasenour.
He was a retired farmer. He was a member of the St. James Catholic Church, St. James Men's Club, the K of C, council 2215 for 66 years. He was awarded the Master Farmer of the Year award in 1995.
Survivors include his wife, Rita (Hartmann) Hasenour of Haubstadt; a son Michael (Vicky) Hasenour of Haubstadt; a sister, Sister Delarosa Hasenour OSB of Ferdinand; and three grandchildren.
He was preceded in death by his parents; a daughter, Ann Hasenour; three brothers, Andrew, Bernard and Walter Hasenour; and five sisters, Sister Othmar Hasenour OSB, Elnora McGuire, Francis Tieken, Marie Dietch; and Ludwina Schue.
A mass of Christian burial will be at Tuesday, Oct. 11, 2011 at St. James Catholic Church in Haubstadt with Father Kenneth Betz as the celebrant. Burial will be in the church cemetery.
Visitation will be Monday at Stodghill Funeral Home in Fort Branch and again from until the service time at the church on Tuesday. A Rosary will be recited by the church parish at Monday at the funeral home.
<![if !vml]>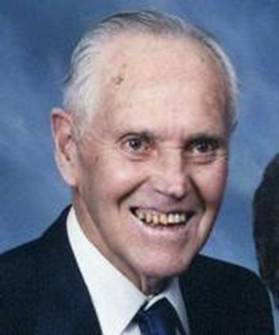 <![endif]>