Debbie (Embree) Lasley age 50, of Princeton died Wed. August 16, 2006 at the Willow Manor Convalescent Center in Vincennes.
Debbie was born in Princeton on Nov. 7, 1955 to Robert A. and Mary Jane (Cochran) Embree.

She is survived by her father; Robert A. Embree of Princeton, one brother and sister-in-law: Matthew and Jill Embree of Patoka; 4 sisters and 2 brother-in-laws: Diane and Mark Walter, Ann and Mike Ward, Amy Embree and Carol Embree all of Princeton, three nieces and two nephews Brittney Zakrjewski, Christi Walter, Nathan Embree and Bobby and Katie Sue Embree, two aunts and uncles Ron and Sue Schettler, Effingham, IL, Joe and Gayle Cochran, Princeton, one great aunt Opal Hamer, Princeton, and several cousins.

She was preceded in death by her mother Mary Jane Embree, two brothers Mark and Steve Embree.

Funeral Services will be 10 a.m. Saturday Aug. 19, 2006 at the Colvin Funeral Home with the Rev. Fred Brittain officiating, with burial to follow in Columbia "White" Church Cemetery.
Friends may call at the Colvin Funeral Home from 4 until Friday.
<![if !vml]>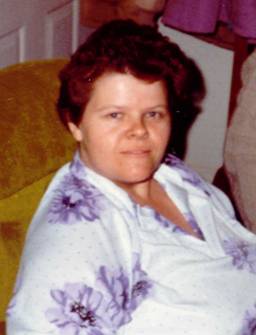 <![endif]>