Marie F. Highsmith, 88, of Lynnville, formally of Snake Run, passed away Monday, Aug. 2, 2010 at VNA Charlier Hospice Center in Evansville.
Born Dec. 9, 1921, she was the daughter of Dewey Sr. and Beulah (Pagan) Lester.
She graduated from Central High School in Manchester, Tenn. She was a homemaker and member of Nobles Chapel Church in Elberfeld.
Survivors include her son, Kenneth "Skip" (Cami) Highsmith of Winslow; daughter, Sharon "Susie" (David) West of Lynnville; six grandchildren; and five great-grandchildren.
She was preceded in death by her parents; husband, Oscar; brother, Dewey R. Lester, Jr.; and three sisters, Violet Lester Thomas, Annabelle Lester Jernigan and Billie Lester Wyatte.
Funeral services will be at Friday, Aug. 6, 2010 at Nobles Chapel, Ind. 57 N. and Nobles Chapel Road in Elberfeld, with the Rev. Lisa Ressler officiating. Burial will follow in Nobles Chapel Cemetery.
Visitation Thursday, at Titzer Family Funeral Homes, Volkman Chapel, Second and Elm streets in Elberfeld.
 <![if !vml]>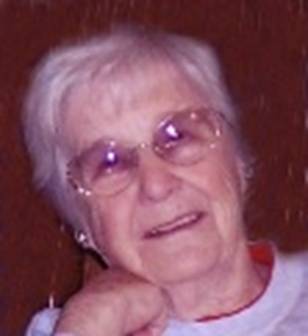 <![endif]>