Source: Marysville (Kansas) Advocate Thurs 3 Sept 1908 p 1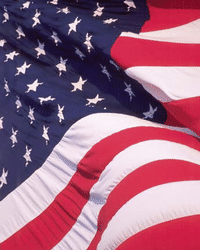 John M. Carter died at his home in Independence, Kans Saturday August 22 at the age of 80 years 1 month 25 days. The funeral was held Sunday afternoon August 23 and interment was in charge of Fortitude Lodge AF&AM of that city. He leaves a wife, one daughter and three sons. Deceased was born in Fountain County Indiana in 1828 and at the age of 19 volunteered as a soldier and went with General Winfield Scott to the Mexican War. He later enlisted in the Union Army Co B 1st Indiana Cavalry. At the close of the war he came to Kansas driving through in a prairie schooner and located in this city in October 1866 where he resided for 18 years. In 1884 he removed to Harper County where he made his home for 22 years removing then to his late home. He was made a Mason in 1866 and was a charter member of the local lodge of that order. He is the grandfather of Mrs. Henry Wecker of this city and George and John Griswold of near town who were all in attendance at the funeral and returned home Saturday morning. – kbz
---
Source:
(Independence) South Kansas Tribune Wed 26 Aug 1908 p 8
Comrade John M. Carter died at the family home at 1020 West Main, Saturday at age of 80 years one month and 25 days. He was born in Fountain County, Indiana in 1828 and at the age of 19 volunteered as a soldier and went with General Winfield Scott to the Mexican War and was at the storming of Vera Cruz. When President Lincoln called for 300,000 more in defense of the Union, Comrade Carter came to the front and enlisted in B Company 1
st
Indiana Cavalry. When the war was over and the soldier boys faced westward to subdue the almost trackless Kansas plains, he went in a prairie schooner to Marshall County and settle din Marysville in October 1866, where he resided for 18 years when he sought a milder climate, locating in Harper County. There he remained 22 years until he moved to Independence where he lived until his decease.
He was made a Mason in 1866 and was a charter member of the Marysville Lodge. He was also a member of the GAR Post at Harper. The funeral as held Sunday afternoon at which his pastor, Rev. JA Longston spoke words of comfort and cheer and the interment was in charge of Fortitude Lodge AF&AM. He leaves a widow, one daughter, Mrs. McIntire at Cheney and three sons, Marsh at Anthony, Manson at Elk City, and Volney P. Carter who resides in our city and is manager of the Rock is Land Lumber Yard.
---