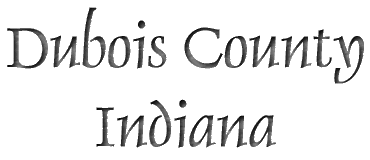 Holland St James Lutheran Church Cemetery
53" Corner of SR 161 and N.E. Holland Road
Holland, Indiana
Lat 38º 14' 15" N Long 87º 1' 53" W
View Map
Click Each Image To Enlarge
Photographed April 9 and 10, 2012
Copyright © 2016 Charlie Tredway and Dubois County INGenWeb.

All material, including photographs, contained on this page may be freely copied for your personal use, but

may not be reproduced

and / or publicly displayed in any media without written consent

.
Dubois County Cemeteries Volume 2, published by the Dubois County Genealogical Society has been referenced for row location and data verification.
| Row | Last Name | First Name | Born | Died | Other | Photo |
| --- | --- | --- | --- | --- | --- | --- |
| 13 | Ahrens | Zane Rowan | 1/19/2011 | 6/13/2011 | | Photo |
| 8 | Altmeyer | Robert | 9/9/1964 | 9/12/1964 | Son of Mr. & Mrs. Robert Altmeyer | Photo |
| 12 | Begle | Douglas C. | 6/25/1963 | 6/19/1989 | | Photo |
| 12 | Begle | Anita A. | 7/14/1967 | | | Photo |
| 10 | Beumer | Frank W. | 1902 | 1969 | | Photo |
| 10 | Beumer | Florence C. | 1901 | 1969 | | Photo |
| 11 | Blackgrave | Hilbert Jr. | 6/23/1925 | 12/7/1995 | | Photo |
| 11 | Blackgrave | Maxine | 10/13/1934 | | | Photo |
| 6 | Blackgrave | Niki Beth | | 12/2/1982 | Dau of Keith - Diana | Photo |
| 13 | Blair | Pamela K. | 5/24/1961 | 12/11/2007 | | Photo |
| 4 | Bolling | Infant | | 10/27/1930 | Dau of K.F. & D.L. | Photo |
| 12 | Bolling | Karl F. | 3/5/1903 | 2/8/1989 | | Photo |
| 12 | Bolling | Dora L. | 12/14/1906 | 9/21/1998 | | Photo |
| 10 | Braun | Henry G. | 12/15/1896 | 12/19/1968 | | Photo |
| 10 | Braun | Frieda R. | 7/5/1906 | 5/22/1977 | | Photo |
| 4 | Breford | Heinrich W. A. | 6/8/1895 | 2/4/1896 | Son of W. & L. | Photo |
| 6 | Breford | John H. | 5/18/1865 | 7/26/1934 | | Photo |
| 6 | Breford | Elizabeth | 10/9/1870 | 7/4/1951 | | Photo |
| 5 | Breford | Julia | 8/15/1859 | 1/24/1920 | | Photo |
| 11 | Bromm | Emmert | 6/3/1918 | 1/14/2004 | | Photo |
| 11 | Bromm | Bertha | 7/5/1910 | 5/4/2007 | Nee Fark | Photo |
| 2 | Bruning | Anna Maria | 1/13/1825 | 12/5/1876 | Wife of H. W. | Photo |
| 7 | Budke | August E. | 1886 | 1950 | | Photo |
| 7 | Budke | Emma C. | 1889 | 1964 | | Photo |
| 9 | Buse | Andrew O. | 1919 | 1953 | | Photo |
| 9 | Buse | Opal M. A. | 1919 | 1999 | | Photo |
| 10 | Buse | Angela Lee | | 1971 | | Photo |
| 13 | Buse | Blake Edwin | 2008 | 2010 | | Photo |
| 13 | Buse | Edwin | 7/1/1929 | 3/31/1996 | | Photo |
| 13 | Buse | Mary Lou | 7/9/1932 | | | Photo |
| 13 | Buse | Gary L. | 8/17/1947 | | Vietnam Veteran | Photo |
| 13 | Buse | Sandra L. | 9/5/1948 | 2/25/2008 | | Photo |
| 6 | Buse | Henry | 1860 | 1936 | | Photo |
| 6 | Buse | Sophia | 1865 | 1947 | | Photo |
| 6 | Buse | Henry C. | 9/29/1930 | 6/24/2000 | | Photo |
| 6 | Buse | Wilma | 1/13/1930 | 4/28/2007 | | Photo |
| 10 | Buse | Ollie | 1895 | 1967 | | Photo |
| 10 | Buse | Elsie | 1896 | 1993 | | Photo |
| 9 | Buse | Roy | 1901 | 1965 | | Photo |
| 9 | Buse | Helen | 1909 | 1990 | | Photo |
| 13 | Buse | Wendell G. | 12/6/1922 | | | Photo |
| 13 | Buse | Vivian M. | 7/30/1925 | 1/21/1999 | | Photo |
| 12 | Caldemeyer | Ervin J. | 5/22/1914 | 3/28/1988 | | Photo |
| 12 | Caldemeyer | Marian A. | 6/11/1919 | | | Photo |
| 12 | Cogger | Hilda Neukam Rabe | 2/1/1918 | 12/4/2005 | | Photo |
| 9 | Crow | Bob | 6/17/1922 | 8/7/1992 | Husband of Willa | Photo |
| 5 | Daugherty | Infant | | 3/19/1961 | Infant of Mr. & Mrs. Wavy Daugherty | Photo |
| 4 | Dendinger | M. Gertrude | 9/13/1901 | 9/26/1902 | Dau of B. & L. | Photo |
| 7 | Doty | Albert | 1950 | 1951 | | Photo |
| 7 | Doty | Karen | 1949 | 1950 | | Photo |
| 12 | Drenon | Norman J. | 2/17/1911 | 6/12/1988 | Mother and Son | Photo |
| 12 | Drenon | Meta M. | 8/11/1949 | | Mother and Son | Photo |
| 2 | Dubber | Louise | 12//23/1819 | 12/24/1896 | | Photo |
| 8 | Egbert | August M. | 1878 | 1960 | | Photo |
| 8 | Egbert | Emma M. | 1879 | 1960 | | Photo |
| 9 | Egbert | Garneta Mae | 5/17/1936 | 12/12/1962 | | Photo |
| 4 | Egbert | Infant | 10/22/1911 | 10/24/1911 | | Photo |
| 7 | Egbert | Julius O. | 1887 | 1978 | | Photo |
| 7 | Egbert | Kate C. | 1886 | 1949 | | Photo |
| 12 | Egbert | Kermit C. | 9/16/1919 | 5/29/1992 | | Photo |
| 8 | Egbert | Louis C. | 1877 | 1957 | | Photo |
| 8 | Egbert | Katherine | 1886 | 1963 | | Photo |
| 6 | Eggers | Anna | 1862 | 1935 | | Photo |
| 6 | Eggers | H. H. | 1856 | 1938 | | Photo |
| 2 | Eggers | Anna Maria Elsebein | 5/28/8114 | 2/1/1886 | Wife Joh. Herm. | Photo |
| 1 | Eggers | Loise | 1883 | 1883 | | Photo |
| 1 | Fark | Alfred F. | 9/25/1888 | 11/29/1888 | Son of L. & E. | Photo |
| 4 | Fark | Emma | 11/30/1865 | 6/8/1935 | | Photo |
| 7 | Fark | George W. | 1891 | 1951 | | Photo |
| 2 | Fark | Ludwig H. | 8/7/1859 | 12/27/1896 | | No Photo |
| 7 | Fark | Sophie E. | 1891 | 1982 | | Photo |
| 13 | Fark | Kenneth O. | 1/30/1933 | 1/29/2009 | | Photo |
| 13 | Fark | Lorene E. | 7/22/1919 | 2/15/2012 | | Photo |
| 6 | Fark | Mabel A. Rust | 1904 | 1940 | | Photo |
| 3 | Finke | August H. | 11/23/1852 | 8/7/1888 | | Photo |
| 1 | Finke | H. Georg | 7/31/1877 | 9/26/1880 | Son of A. & M. | Photo |
| 3 | Finke | Heinrich F. | | 4/11/1903 | 88y 3m 12d | Photo |
| 3 | Finke | Henriette | | 2/8/1889 | Born Theler Wife of H. F. 68y 7m 1d | Photo |
| 1 | Finke | J. Heinrich W. | 2/7/1884 | 3/13/1885 | Son of A. & M. | Photo |
| 5 | Finke | William | 7/30/1857 | 2/26/1912 | | Photo |
| 5 | Finke | Anna | 6/23/1863 | 1/4/1929 | | Photo |
| 1 | Fischer | Lydia Amalia | 2/22/1878 | 9/4/1878 | Dau of W.L. & M. 6m 12d | Photo |
| 12 | Giles | Alva J. | 6/21/1916 | 6/21/1998 | | Photo |
| 4 | Geiss | Lena E. | 1/24/1910 | 1/24/1910 | | Photo |
| 12 | Giles | Viola Sophie | 7/11/1913 | 2/4/1987 | | Photo |
| 2 | Gross | William | 3/4/1840 | 5/6/1902 | Co. F 37th Ohio Inf | Photo |
| 2 | Gross | Elizabeth C. | 2/4/1854 | 3/22/1932 | | Photo |
| 5 | Harmeyer | Anna M. | 1853 | 1938 | | Photo |
| 3 | Harmeyer | Emilie M. | 1/27/1861 | 10/8/1897 | Born Rebber Wife of Louis | Photo |
| 4 | Harmeyer | Louis H. | 2/23/1856 | 5/23/1926 | | Photo |
| 6 | Harmeyer | Minnie L. | 3/1/1861 | 2/9/1936 | | Photo |
| 1 | Heidorn | H. Wilhelm | 11/30/1870 | 12/23/1870 | | No Photo |
| 2 | Heitman | Herman | 1/11/1842 | 3/18/1911 | | Photo |
| 5 | Heitman | Jacob H. | 7/30/1876 | 1/24/1923 | | Photo |
| 7 | Heitman | John H. | 1867 | 1948 | | Photo |
| 7 | Heitman | Lydia | 1868 | 1957 | | Photo |
| 4 | Heitman | William | 2/14/1844 | 5/12/1931 | | Photo |
| 4 | Heitman | Carolina | 3/7/1860 | 4/7/1939 | | Photo |
| 3 | Heitmann | Johann H. | 10/20/1807 | 10/3/1894 | | Photo |
| 11 | Hemmer | Arthur H. | 3/19/1908 | 7/7/1973 | | Photo |
| 11 | Hemmer | Elenora M. | 9/27/1906 | 2/17/2004 | | Photo |
| 13 | Hemmer | Donald R. | 5/6/1921 | 11/13/1995 | | Photo |
| 13 | Hemmer | Henrietta | 8/19/1930 | | | Photo |
| 6 | Hemmer | Elenora W. | 10/29/1876 | 2/22/1933 | | Photo |
| 6 | Hemmer | Samuel M. | 11/7/1875 | 6/1/1964 | | Photo |
| 4 | Henke | Fred J. | 10/26/1878 | 5/12/1930 | | Photo |
| 4 | Henke | Emma M. | 6/5/1878 | 3/1/1957 | | Photo |
| 3 | Henke | Elisabeth | 1825 | 12/4/1897 | | Photo |
| 9 | Kaiser | William | 1883 | 1971 | | Photo |
| 9 | Kaiser | Emma | 1883 | 1961 | | Photo |
| 7 | Kamman | Frank W. | 1879 | 1950 | | Photo |
| 7 | Kamman | Eleonore | 1884 | 1968` | | Photo |
| 12 | Kamman | J. Frederick | 2/25/1914 | 9/10/1997 | | Photo |
| 12 | Kamman | Helen Louise | 10/8/1918 | 5/31/1997 | | Photo |
| 12 | Kamman | Lauretta F. | 7/2/1917 | 5/26/1991 | | Photo |
| 1 | Lange | Gerhard F | 3/23/1872 | 5/21/1873 | | Photo |
| 8 | Kastner | Louis | 1865 | 1954 | | Photo |
| 8 | Kastner | Emma | 1874 | 1862 | | Photo |
| 8 | Kastner | Louis W. Jr. | 1905 | 1973 | | Photo |
| 13 | Katter | Raymond E. | 11/24/1913 | 8/1/1998 | | Photo |
| 13 | Katter | Meta Marie | 3/1/1915 | 12/25/2011 | | Photo |
| 1 | Klausmeyer | J. G. Heinrich | 1/1/1878 | 8/5/1878 | Son of E. H & S | Photo |
| 6 | Krueger | Lorena Siebe | 1908 | 1944 | Wife of Charles H. | Photo |
| 12 | Kuntz | Patricia Rae "Pat" | 1/23/1953 | 8/30/2006 | Married Michael Apr 29, 1995 | Photo |
| 13 | Lindauer | Daniel L. | 5/26/1952 | | | Photo |
| 13 | Lindauer | Lisa J. | 2/18/1958 | 3/18/1998 | | Photo |
| 4 | Lippoldt | Bertha J. | 3/10/1879 | 8/8/1930 | | Photo |
| 5 | Lippoldt | Frederick | 3/5/1835 | 5/13/1921 | | Photo |
| 5 | Lippoldt | Mary | 8/7/1837 | 12/6/1914 | | Photo |
| 1 | Lippoldt | J. August | 7/22/1861 | 3/10/1862 | Son of J. F, & M.C. | Photo |
| 1 | Lippoldt | M. Ann | 10/1/1868 | 12/28/1868 | Dau of J.F & M. C, | Photo |
| 8 | Loehr | George F. | 1873 | 1968 | | Photo |
| 8 | Loehr | Carrie M. | 1876 | 1959 | | Photo |
| 12 | Loehr | Herbert J. | 3/18/1904 | 1/26/1992 | | Photo |
| 12 | Loehr | Edna E. | 6/6/1906 | 6/24/1993 | | Photo |
| 4 | Loehr | Rudolph | 7/19/1847 | 2/24/1934 | | Photo |
| 4 | Loehr | Eliza | 8/24/1849 | 1/2/1930 | | Photo |
| 1 | Loewenstein | A. Bertha C. | 6/25/1879 | 12/25/1887 | | Photo |
| 1 | Loewenstein | Gustav H. | 1/20/1882 | 1/25/1882 | | Photo |
| 8 | Loewenstein | Adolph H. | 1874 | 1957 | | Photo |
| 4 | Loewenstein | Infant | 4/8/1898 | 44/8/1898 | | Photo |
| 8 | Loewenstein | Mary C. | 1878 | 1952 | | Photo |
| 12 | Loewenstein | Albert H, | 7/28/1901 | 4/7/1999 | | Photo |
| 12 | Loewenstein | Lillian W. | 12/1/1903 | 7/16/1997 | | Photo |
| 7 | Loewenstein | Emma | 1877 | 1966 | | Photo |
| 5 | Loewenstein | F. W. Rev | 1/15/1865 | 12/16/1914 | | Photo |
| 2 | Loewenstein | Pastor Gottfried | 2/26/1837 | 2/6/1908 | | Photo |
| 2 | Loewenstein | K. M. Caroline | 1/9/1842 | 3/18/1925 | | Photo |
| 4 | Lubbert | Infant | 2/1/1893 | 2/1/1893 | Dau of F. & H. | Photo |
| 2 | Lubbert | J. Heinrich | 6/11/1829 | 9/26/1881 | | Photo |
| 2 | Luebbert | Anna M. | 4/16/1834 | 12/8/1909 | Wife of J. H. | Photo |
| 6 | Luebbert | August J. | 11/5/1874 | 4/29/1936 | | Photo |
| 6 | Luebbert | Dina L. | 10/15/1869 | 5/15/1952 | | Photo |
| 6 | Luebbert | Elizabeth M. | 1/15/1867 | 2/22/1934 | | Photo |
| 6 | Luebbert | Julia K. | 7/8/1864 | 12/8/1935 | | Photo |
| 8 | Marshall | Charles E. | 1895 | 1986 | | Photo |
| 8 | Marshall | Laura Ellen | 18981 | 1958 | | Photo |
| 3 | Massmann | Elisabeth S. | 3/16/1830 | 8/9/1895 | Wife of W. Massmann | Photo |
| 3 | Massmann | Wilhelm | 11/20/1829 | 4/28/1917 | | Photo |
| 11 | McGlothlin | Lowell E. | 2/10/1922 | 8/7/1995 | | Photo |
| 11 | McGlothlin | Joan M. | 10/18/1931 | | | Photo |
| 6 | Menke | Fred H. | 1869 | 1934 | | Photo |
| 3 | Menke | Christian H. | 1837 | 8/14/1899 | | Photo |
| 6 | Menke | Wilhelmena | 1873 | 1958 | | Photo |
| 11 | Meyer | Albert H. | 9/23/1903 | 11/1/1990 | | Photo |
| 11 | Meyer | Hilda M. | 4/9/1896 | 11/8/1984 | | Photo |
| 10 | Meyer | Alfred H. | 1/1/1900 | 8/16/1968 | | Photo |
| 10 | Meyer | Frieda E. | 4/5/1902 | 3/24/1993 | | Photo |
| 11 | Meyer | Alvah H. | 11/9/1908 | 3/25/1984 | | Photo |
| 11 | Meyer | Lucille K. | 3/29/1914 | 8/8/1983 | | Photo |
| 8 | Meyer | Amos H. Rev | 1895 | 1955 | | Photo |
| 1 | Meyer | Anna M. S. | 5/30/1868 | 11/28/1873 | Dau of F. & M.E. | Photo |
| 8 | Meyer | Anna M. | 1895 | 1989 | | Photo |
| 10 | Meyer | Andrew | 1900 | 1967 | | Photo |
| 10 | Meyer | Bertha | 1900 | 1995 | | Photo |
| 5 | Meyer | Anna J. | 5/17/1898 | 4/9/1918 | | Photo |
| 1 | Meyer | Anna M. S. | 5/30/1868 | 11/28/1873 | Dau of F. & M.E. | Photo |
| 4 | Meyer | Betty Lou | 1936 | 1938 | Dau of Mr. & Mrs. Andrew Meyer | Photo |
| 1 | Meyer | Caroline M. W. | 12/19/1880 | 4/10/1884 | Dau of J. J. & E. | Photo |
| 8 | Meyer | Christ H. | 1872 | 1951 | | Photo |
| 8 | Meyer | Amelia | 1879 | 1967 | | Photo |
| 9 | Meyer | Clemens W. | 1885 | 1962 | | Photo |
| 9 | Meyer | Amelia M. | 1882 | 1966 | | Photo |
| 1 | Meyer | Dina E. M. | 6/4/1883 | 4/10/1885 | Dau of J. J. & E. | Photo |
| 3 | Meyer | Engle | 3/16/1817 | 4/9/1903 | | Photo |
| 4 | Meyer | Edward J. | 1876 | 1938 | | Photo |
| 9 | Meyer | Edward W. | 1884 | 1963 | | Photo |
| 9 | Meyer | Lurena C. | 1881 | 1965 | | Photo |
| 6 | Meyer | Emma M. E. | 1878 | 1944 | | Photo |
| 10 | Meyer | Ernst G. | 10/5/1876 | 8/25/1970 | | Photo |
| 2 | Meyer | M. Johanna | 2/13/1862 | 11/15/1877 | | Photo |
| 10 | Meyer | Maria E. | 7/31/1880 | 9/12/1968 | | Photo |
| 2 | Meyer | Maria Elisabeth | 1/6/1809 | 11/2/1878 | | Photo |
| 12 | Meyer | Florence E. | 9/23/2912 | 1/23/1997 | Dau of Henry W. & Anna L. | Photo |
| 4 | Meyer | Georg H, | 9/16/1883 | 3/15/1889 | Son of W.F & L.A. | Photo |
| 5 | Meyer | Gerhard H. | 1/14/1846 | 5/28/1936 | | Photo |
| 5 | Meyer | Anna Mary | 1/9/1850 | 2/27/1928 | | Photo |
| 3 | Meyer | Henry A. | 1890 | 1971 | | Photo |
| 3 | Meyer | Mildred | 1894 | 1943 | | Photo |
| 8 | Meyer | Henry W. | 1881 | 1955 | | Photo |
| 8 | Meyer | Anna L. | 1892 | 1976 | | Photo |
| 4 | Meyer | Infant | | 12/19/1940 | Son of R. C & A. Meyer | Photo |
| 2 | Meyer | J. Heinrich | 5/2/1838 | 4/2/1863 | | Photo |
| 9 | Meyer | Jacob L. | 1884 | 1962 | | Photo |
| 8 | Meyer | Jacquelyn Sue | 1954 | 1957 | Dau of William and Bernice | Photo |
| 2 | Meyer | Johann H. | 5/24/1827 | 8/23/1890 | | Photo |
| 2 | Meyer | Anna M. | 2/12/1834 | 11/24/1890 | | Photo |
| 5 | Meyer | John H. | 10/18/1840 | 12/18/1918 | | Photo |
| 5 | Meyer | Lizzie A. | 12/13/1848 | 12/7/1923 | | Photo |
| 6 | Meyer | Julia | 11/4/1855 | 7/22/1933 | | Photo |
| 4 | Meyer | Katherine E. | 10/30/1886 | 5/17/1961 | | Photo |
| 13 | Meyer | Kenneth W. | 8/22/1924 | 12/30/2008 | | Photo |
| 13 | Meyer | June E. | 3/8/1928 | 10/19/1998 | | Photo |
| 8 | Meyer | Louis W. | 1879 | 1955 | | Photo |
| 8 | Meyer | Elvina M. | 1890 | 1983 | | Photo |
| 11 | Meyer | Lula A. | 1895 | 1989 | | Photo |
| 6 | Meyer | Mary Ellen | 4/1/1950 | 5/30/1950 | Dau of Vernon & Luella Meyer | Photo |
| 10 | Meyer | Mary L. | 3/2/1889 | 5/7/1969 | | Photo |
| 3 | Meyer | Mathilda | 3/12/1880 | 8/12/1904 | Wife of Ernst G. Born Wamhoff | Photo |
| 13 | Meyer | Melvin H. | 3/10/1918 | 9/12/1999 | | Photo |
| 13 | Meyer | Rosemarie A. | 9/7/1920 | 11/15/2006 | | Photo |
| 6 | Meyer | Ray Allen | 3/18/1944 | 6/26/1947 | | Photo |
| 13 | Meyer | Raymond C. | 9/5/1914 | 11/5/2005 | | Photo |
| 13 | Meyer | Arla I. | 1/13/1917 | 6/8/1997 | | Photo |
| 8 | Meyer | Raymond J. | 1881 | 1959 | | Photo |
| 5 | Meyer | Selma K. | 9/6/1892 | 5/24/1918 | Wife of Jacob Meyer | Photo |
| 13 | Meyer | Vernon H. | 5/14/1918 | | | Photo |
| 13 | Meyer | Luella E. | 3/21/1919 | 9/23/2005 | Nee Overbeck | Photo |
| 10 | Meyer | Willard E. | 12/13/1924 | 12/13/1985 | | Photo |
| 10 | Meyer | Charlotte A. | 8/26/1927 | 2/14/1971 | | Photo |
| 4 | Meyer | William | | 1927 | Infant son of Mr. & Mrs. Andrew Meyer | Photo |
| 3 | Meyer | William F. | 1858 | 1942 | | Photo |
| 3 | Meyer | Elizabeth A. | 1861 | 1946 | | Photo |
| 12 | Michel | Darrell R. | 11/16/1937 | 1/9/1998 | | Photo |
| 12 | Michel | Phyllis A. | 9/23/1937 | | | Photo |
| 9 | Michel | Kent Lee | 9/5/1961 | 9/6/1961 | Son of Darrell & Phyllis | Photo |
| 8 | Michel | Kurt Ray | 9/28/1958 | 9/29/1958 | Son of Darrell & Phyllis | Photo |
| 4 | Nass | Martha | | 2/10/1903 | 4y | Photo |
| 11 | Neukam | Henry E. | 12/19/1929 | | | Photo |
| 11 | Neukam | Betty R. | 1/26/1933 | 11/4/1983 | | Photo |
| 9 | Neukam | Henry E. Jr | 11/6/1952 | 7/29/1962 | Son of Henry & Betty | Photo |
| 11 | Neukam | Mary | 12/27/1890 | 3/30/1980 | Mother and Daughter | Photo |
| 11 | Neukam | Mary K. | 10/19/1927 | 5/8/2004 | Mother and Daughter | Photo |
| 12 | Neukam | William | 1/21/1920 | 3/27/2009 | | Photo |
| 12 | Neukam | Henrietta | 2/4/1921 | | | Photo |
| 12 | Niehaus | Aaron D. Jr. | 5/16/1939 | 10/22/2001 | PFC US Army Vietnam | Photo |
| 10 | Niehaus | Aaron | 1903 | 1970 | | Photo |
| 10 | Niehaus | Opal | 1903 | 1998 | | Photo |
| 3 | Niehaus | Anna M E. | 6/21/1835 | 2/16/1919 | Wife of J. H. Born Lubbert | Photo |
| 3 | Niehaus | Johann H | 9/10/1831 | 4/9/1888 | | Photo |
| 10 | Niehaus | Arthur F. | 1899 | 1973 | | Photo |
| 10 | Niehaus | Retta B. | 1903 | 1981 | | Photo |
| 6 | Niehaus | August H. | 1867 | 1944 | | Photo |
| 6 | Niehaus | Sophie E. | 1872 | 1950 | | Photo |
| 5 | Niehaus | August H. | 1/8/1842 | 7/14/1920 | | Photo |
| 5 | Niehaus | Lusetta M. Schmidt | 2/13/1848 | 11/29/1932 | | Photo |
| 12 | Niehaus | Benjamin B. | 1/21/1924 | 1/27/1989 | | Photo |
| 5 | Niehaus | Caroline E. | 7/8/1863 | 11/10/1918 | Wife of H.H.Niehaus Nee Buddemeyer | Photo |
| 1 | Niehaus | Daniel | 5/13/1872 | 10/9/1872 | . | Photo |
| 11 | Niehaus | Delmar R. | 10/6/1937 | 9/18/1984 | Father & Son | Photo |
| 11 | Niehaus | Michael T. | 5/18/1971 | 4/29/2006 | Father & Son | Photo |
| 4 | Niehaus | Doris E. M. | 5/8/1908 | 3/4/1909 | | Photo |
| 12 | Niehaus | Donald G. | 4/3/1933 | 2/1/2003 | | Photo |
| 10 | Niehaus | Edward J. | 10/26/1881 | 6/19/1972 | | Photo |
| 10 | Niehaus | Mary E. | 8/5/1883 | 4/18/1972 | | Photo |
| 11 | Niehaus | Eldo Edward | 5/31/1918 | 3/13/2008 | Husband of Tillie Simpson | Photo |
| 12 | Niehaus | Evelyn L. | 7/14/1910 | 7/20/1991 | | Photo |
| 9 | Niehaus | Fred A. | 1/7/1887 | 1/2/1967 | Brothers | Photo |
| 9 | Niehaus | Hugo G. | 9/1/1896 | 12/16/1987 | Brothers | Photo |
| 6 | Niehaus | H Amos | 8/11/1881 | 11/7/1932 | | Photo |
| 6 | Niehaus | H. Daniel | 12/12/1877 | 10/10/1949 | | Photo |
| 4 | Niehaus | Harry W. | 11/20/1898 | 12/12/1898 | | Photo |
| 4 | Niehaus | Henry H | 10/17/1890 | 10/3/1896 | | Photo |
| 6 | Niehaus | Herman H. | 1860 | 1942 | | Photo |
| 3 | Niehaus | Herman J. | 2/18/1827 | 6/1/1903 | | No Photo |
| 4 | Niehaus | Infant | 5/12/1913 | 5/12/1913 | Dau of A.J. & M.L. | Photo |
| 4 | Niehaus | Infant | | 11/9/1932 | Infant of A. L. & O. M. | Photo |
| 7 | Niehaus | J. B. Frank | 1902 | 1948 | | Photo |
| 4 | Niehaus | Johnie H | 2/3/1897 | 2/5/1897 | | Photo |
| 6 | Niehaus | John H. | 1867 | 1941 | | Photo |
| 6 | Niehaus | Frances | 1869 | 1959 | | Photo |
| 3 | Niehaus | John Henry | 1795 | 1851 | | Photo |
| 3 | Niehaus | Dorothea E. | 1798 | 1867 | | Photo |
| 12 | Niehaus | Lisa A. | 3/10/1962 | 7/24/2005 | | Photo |
| 4 | Niehaus | Mary | 4/15/1873 | 12/23/1936 | | Photo |
| 9 | Niehaus | Ralph G. | 5/12/1927 | 11/18/1962 | Son of Aaron & Opal | Photo |
| 2 | Niehaus | Scharlotta | 11/23/1839 | 4/3/1893 | Born Rottger | Photo |
| 13 | Pavelka | John R. Rev | 5/29/1936 | | | Photo |
| 13 | Pavelka | Linda Lee | 7/2/1938 | | | Photo |
| 11 | Polen | J. Russell | 10/25/1926 | 6/27/1981 | | Photo |
| 11 | Polen | Mary Lou | 6/28/1927 | 8/12/2009 | | Photo |
| 4 | Prior | Anna S. R. | 7/15/1889 | 7/14/1891 | | Photo |
| 8 | Prior | Frank | 1885 | 1957 | | Photo |
| 8 | Prior | Elenora | 1879 | 1973 | | Photo |
| 2 | Prior | Heinrich | 8/21/1831 | 11/14/1903 | Co. K 25th Ind Inf | Photo |
| 2 | Prior | Louise | 2/19/18838 | 5/31/1925 | | Photo |
| 5 | Prior | Henry | 4/7/1857 | 1/7/1944 | | Photo |
| 5 | Prior | Regina | 7/26/1862 | 11/14/1927 | | Photo |
| 11 | Prior | Herman J. | 4/15/1899 | 11/2/1986 | | Photo |
| 5 | Prior | John H. | 8/26/1860 | 6/17/1926 | | Photo |
| 5 | Prior | Sophia P. | 5/8/1861 | 9/19/1950 | | Photo |
| 5 | Prior | Wm H. | 8/20/1857 | 1/26/1925 | | Photo |
| 5 | Prior | M. Louise Kaiser | 11/1/1870 | 7/5/1945 | | Photo |
| 9 | Prusz | Edward W. | 1889 | 1972 | | Photo |
| 9 | Prusz | Katherine | 1887 | 1962 | | Photo |
| 2 | Prusz | George H. | 4/7/1885 | 7/18/1901 | Child of H.G. & M. | Photo |
| 2 | Prusz | Ottillie L. | 2/25/1888 | 3/23/1897 | Child of H.G. 7 M. | Photo |
| 3 | Prusz | John G. | 9/23/1879 | 7/22/1906 | | Photo |
| 3 | Prusz | Heinrich C. | 12/7/1853 | 11/10/1889 | | Photo |
| 10 | Prusz | Lawrence | 9/27/1928 | 5/21/2006 | | Photo |
| 10 | Prusz | Kathleen "Boots" | 12/28/1929 | 11/2/2000 | | Photo |
| 8 | Rademacher | Adolph E. | 1875 | 1961 | | Photo |
| 8 | Rademacher | Kathryn L. | 1886 | 1970 | | Photo |
| 11 | Rademacher | Andrew F. | 1/11/1913 | 1/4/1983 | | Photo |
| 11 | Rademacher | Helen E. | 3/24/1916 | | | Photo |
| 11 | Rademacher | Wilbur W. | 6/25/1921 | 6/16/1976 | | Photo |
| 3 | Rauscher | Anna M. | 4/7/1845 | 10/13/1900 | | Photo |
| 5 | Rauscher | Daniel | 2/21/1840 | 7/7/1919 | Co B 42 Ind Inf | Photo |
| 5 | Rauscher | Louise | 9/8/1842 | 4/24/1916 | | Photo |
| 1 | Rauscher | Elise R. M. | 12/14/1877 | 11/5/1881 | Dau of D. & M. | Photo |
| 3 | Rabber | Maria E. E. | 6/3/1878 | 9/20/1902 | Wife of John Schmeltekop | Photo |
| 10 | Rebber | Edward J. | 1887 | 1967 | | Photo |
| 10 | Rebber | Emma M. | 1887 | 1987 | | Photo |
| 5 | Rebber | Harry H. | 8/4/1900 | 1/19/1820 | | Photo |
| 9 | Rebber | Henry Wm. | 8/29/1883 | 3/12/1965 | | Photo |
| 9 | Rebber | Wilhelmina | 6/2/1881 | 1/15/1969 | | Photo |
| 4 | Rebber | Infant Son | | 7/3/1926 | Son of John & Hilda | Photo |
| 11 | Rebber | John A. | 9/17/1895 | 9/15/1975 | | Photo |
| 11 | Rebber | Hilda S. | 12/17/1893 | 4/25/1983 | | Photo |
| 9 | Rebber | Mary A. | 4/13/1983 | 1/21/1980 | | Photo |
| 3 | Rebber | Johann H. | 10/7/1869 | 7/19/1895 | | Photo |
| 2 | Rebber | Maria Engel | 3/17/1837 | 2/12/1888 | Wife of Heinrich | Photo |
| 2 | Rebber | J. Heinrich | 1/16/1830 | 3/7/1907 | | Photo |
| 5 | Rebber | William H. | 6/25/1857 | 11/17/1927 | | Photo |
| 5 | Rebber | Emma L. | 6/14/1859 | 10/9/1934 | | Photo |
| 2 | Redeker | Cathrina M. | 8/11/1816 | 1/4/1894 | | Photo |
| 2 | Redeker | Christopher H. | 5/24/1818 | 7/15/1887 | | No Photo |
| 11 | Ring | Florence E. | 3/14/1912 | 12/24/2000 | | Photo |
| 5 | Ring | Louis W. | 7/3/1885 | 3/19/1918 | | Photo |
| 11 | Ring | Norman F. | 12/30/1909 | 10/28/1993 | | Photo |
| 11 | Ring | Geneva A. | 8/25/1915 | 6/28/2010 | | Photo |
| 11 | Roesner | Edmund E. | 11/12/1910 | 1/5/1980 | | Photo |
| 11 | Roesner | Edna E. | 9/11/1912 | 5/10/1978 | | Photo |
| 12 | Roesner | Elmer W. | 11/19/1912 | 8/22/1986 | | Photo |
| 12 | Roesner | Juanita | 12/31/1917 | 9/2/1988 | | Photo |
| 8 | Roesner | Jeffery Ray | 5/13/1957 | 5/15/1957 | Son of Ray & Janice | Photo |
| 12 | Roesner | Ray | 7/22/1935 | | | Photo |
| 12 | Roesner | Janice | 7/30/1935 | 10/5/2005 | | Photo |
| 13 | Roesner | Wm. E. "Bill" | 7/14/1939 | 1/4/2001 | | Photo |
| 13 | Roesner | Betty R. Meyer | 11/4/1948 | | | Photo |
| 7 | Roettger | William F. | 1862 | 1947 | | Photo |
| 2 | Rolf | Eliz. | | | | No Photo |
| 2 | Rolf | John F. L. | 6/12/1842 | 2/9/1910 | | Photo |
| 1 | Rosemeyer | Anna M. E. | 7/8/1883 | 1/7/1886 | Dau of H. & M. | Photo |
| 3 | Rosemeyer | Gerhard H. | 3/24/1819 | 8/12/1895 | | Photo |
| 3 | Rosemeyer | Maria E. | 2/2/1889 | 4/24/1888 | | Photo |
| 3 | Rosemeyer | Henry | 1855 | 1942 | | Photo |
| 3 | Rosemeyer | Mary | 1863 | 1940 | | Photo |
| 4 | Rosemeyer | Henry H. | | | | Photo |
| 3 | Rosemeyer | Louise S. | 11/26/1854 | 6/6/1891 | Wife of J. F. | Photo |
| 4 | Rosemeyer | Mathilda E. W. | 2/2/1889 | 6/20/1890 | Dau of J.F. & L.S. | Photo |
| 2 | Roettger | J. G. Frank | 4/30/1867 | 10/2/1890 | Son of C. & M. | Photo |
| 7 | Roettger | William F. | 1862 | 1947 | | Photo |
| 12 | Rothert | Harold W. | 10/21/1925 | 6/5/1992 | | Photo |
| 12 | Rothert | Marjorie E. | 1/16/1926 | 7/11/2009 | | Photo |
| 5 | Rottger | Christian | 8/5/1837 | 1/18/1913 | | Photo |
| 5 | Rottger | Maria A. | 7/30/1842 | 1/11/1929 | | Photo |
| 7 | Rottger | F. W. Otto | 9/29/1876 | 5/16/1949 | | Photo |
| 3 | Rottger | Heinrich J. | 9/27/1873 | 6/25/1907 | | Photo |
| 1 | Rottger | Maria M. | 4/24/1883 | 4/22/1885 | | Photo |
| 7 | Rottger | Zella | 5/6/1888 | 8/13/1967 | | Photo |
| 10 | Rummel | Ray L | 6/23/1931 | 12/20/2005 | | Photo |
| 10 | Rummel | Martha J. | 12/7/1934 | | | Photo |
| 3 | Rust | Anna E. | 11/17/1868 | 9/6/1893 | | Photo |
| 4 | Rust | Arthur R. | 6/21/1898 | 7/26/1898 | Son of A. & W.P. | Photo |
| 4 | Rust | Edwin F. | 5/30/18981 | 2/13/1899 | | Photo |
| 4 | Rust | F. C. Dr. | 1/26/1867 | 3/9/1931 | | Photo |
| 3 | Rust | F. J. | 9/12/1837 | 2/14/1897 | | Photo |
| 5 | Rust | H. Friedrich | 9/7/1836 | 10/10/1912 | | Photo |
| 5 | Rust | Anna M. | 9/27/1839 | 3/8/1925 | | Photo |
| 6 | Rust | Fred C. | 1876 | 1956 | | Photo |
| 3 | Rust | Henry H. | 7/9/1879 | 3/31/1899 | | Photo |
| 3 | Rust | Katherine | 922/1843 | 4/21/1927 | | Photo |
| 6 | Rust | Lucinda Eggers | 1880 | 1935 | | Photo |
| 6 | Rust | John R. | 1/23/1870 | 3/7/1937 | | Photo |
| 10 | Satkamp | Dean R. | 7/8/1955 | 2/14/1969 | Son of Noble & Kathleen | Photo |
| 12 | Satkamp | Noble | 7/23/1924 | 1/15/1990 | | Photo |
| 12 | Satkamp | Kathleen | 10/12/1928 | | | Photo |
| 5 | Satkamp | William E. | 1894 | 1928 | | Photo |
| 5 | Satkamp | Pauline A. | 1898 | 1941 | | Photo |
| 1 | Schaefer | Heinrich J. | 1/9/1882 | 1/15/1882 | Son of J.H. & E. | Photo |
| 1 | Schaeffer | Emma E. | 8/11/1888 | 8/16/1888 | | Photo |
| 2 | Schepman | Crist Friedrichs | 10/5/1797 | | | Photo |
| 2 | Schepman | M. Engel | 3/18/1800 | 9/16/1872 | | Photo |
| 9 | Schmaker | Alvin W. | 1910 | 1965 | | Photo |
| 9 | Schmaker | LaVern W. | 1917 | 2000 | | Photo |
| 5 | Schmeltekop | Anna M. | 3/8/1865 | 10/6/1920 | Wife of John | Photo |
| 4 | Schmeltekop | August J. | 1/13/1878 | 11/30/1930 | | Photo |
| 4 | Schmeltekop | Lydia D. | 10/14/1880 | 6/23/1972 | | Photo |
| 10 | Schmeltekop | Henry H. | 6/16/1916 | 2/13/2003 | | Photo |
| 10 | Schmeltekop | Marie C. | 7/27/1918 | 2/11/2001 | Nee Klosterman. | Photo |
| 8 | Schmeltekop | Irving | 1911 | 1961 | | Photo |
| 8 | Schmeltekop | Willa | 1918 | 1998 | | Photo |
| 8 | Schmeltekop | James Allen | 7/31/1958 | 3/22/1963 | Son of Irving & Willa | Photo |
| 4 | Schmeltekop | William | 8/31/1868 | 2/4/1930 | | Photo |
| 4 | Schmeltekop | Anna | 1/27/1858 | 2/14/1844 | | Photo |
| 11 | Scopes | Wilfred Rev. | 1901 | 1986 | | Photo |
| 11 | Scopes | Ruth Meyer | 1904 | 1995 | | Photo |
| 11 | Sibrel | Pauline Partridge | 11/9/1917 | 3/7/1985 | | Photo |
| 9 | Sickbert | Frank H. | 1891 | 1982 | | Photo |
| 9 | Sickbert | Lydia M. | 1887 | 1963 | | Photo |
| 6 | Siebe | Charles L. | | 1/14/1940 | Son of Leonard & Bernice | Photo |
| 6 | Siebe | Lorena | 1908 | 1944 | Wife of Charles Kruegr | Photo |
| 10 | Siebe | Garnade "Bud" | 2/26/1938 | 2/10/1995 | | Photo |
| 5 | Siebe | John F. W. | 1875 | 1929 | | Photo |
| 5 | Siebe | Mary A. H. | 1881 | 1955 | | Photo |
| 10 | Siebe | Leonard | 1903 | 1967 | | Photo |
| 10 | Siebe | Bernice | 1916 | 1981 | | Photo |
| 4 | Smith | James G. | 2/3/1873 | 1/7/1927 | | Photo |
| 4 | Smith | Eleanora | 5/12/1878 | 12/18/1979 | | Photo |
| 11 | Smith | Leander G. | 10/6/1903 | 12/15/1972 | | Photo |
| 11 | Smith | Gertrude M. | 9/1/1909 | 2/3/2000 | | Photo |
| 4 | Smith | Luther V. | 9/14/1910 | 10/13/1923 | | Photo |
| 11 | Smith | Natalie J. | 1963 | 1978 | | Photo |
| 12 | Steinkamp | Ben G. | 1/31/1905 | 4/4/1989 | | Photo |
| 12 | Steinkamp | Edith D. | 8/19/1913 | 10/26/2007 | | Photo |
| 11 | Steinkamp | Christian J. | 1887 | 1978 | Pvt. Bty. D 25th F.A. 9th Div. World War I | Photo |
| 5 | Steinkamp | Fred W. | 1855 | 1929 | | Photo |
| 4 | Steinkamp | Henry W. | 7/1/1898 | 6/16/1890 | Son of F. & S.W. | Photo |
| 2 | Steinkamp | John F. | 3/21/1849 | 3/25/1907 | | Photo |
| 2 | Steinkamp | Lusette | 2/14/1846 | 12/26/1936 | | Photo |
| 2 | Steinkamp | S. Wilhelmina | 8/11/1859 | 12/22/1889 | Wife of F. | Photo |
| 10 | Stuart | Gordon K. | 12/20/1918 | 5/19/2002 | 2nd Lt. US Army Air Corps W.C Flt Trng Comm World War II | Photo |
| 10 | Stuart | Dorothy Kamman | 9/28/1920 | 7/24/2011 | | Photo |
| 12 | Thimling | Ambrose E. | 5/14/1922 | 1/26/2001 | | Photo |
| 12 | Thimling | Ruby A. | 10/1/1922 | | | Photo |
| 12 | Thimling | Kenneth Ray | 2/2/1947 | 9/16/2001 | | Photo |
| 12 | Thimling | Marysylvia | 2/19/1947 | | | Photo |
| 7 | Thimling | Mark E. | | 3/5/1953 | Infant of Ambrose & Ruby | Photo |
| 4 | Todrank | Edward J. | 9/9/1889 | 9/14/1890 | | Photo |
| 1 | Todrank | Wilhelm H. | 1/21/1886 | 8/14/1886 | Son of H.C.? & L. | Photo |
| 4 | Tormohlen | Esther W. L. | 2/18/1894 | 6/30/1896 | Dau of H.B. & L. | Photo |
| 7 | Tormohlen | Ben G. | 1/26/1887 | 11/9/1950 | Pvt. I Co 1 Development Bn World War I | Photo |
| 4 | Tormohlen | Henry B. | 2/15/1861 | 1/17/1927 | | Photo |
| 4 | Tormohlen | Louisa M. | 2/18/1863 | 5/10/1926 | | Photo |
| 6 | Tormohlen | Henry L. | 1867 | 1931 | | Photo |
| 6 | Tormohlen | Mathilda | 1866 | 1955 | | Photo |
| 11 | Tormohlen | Talbert F. | 1903 | 1976 | | Photo |
| 12 | Verkamp | Linda K. | 1/14/1946 | | Nee Drenon | Photo |
| 3 | Wamhof | Heinrich J. F. | 9/13/1875 | 1/7/1895 | | Photo |
| 3 | Wamhof | Maria E. | 1/11/1852 | 7/4/1902 | | Photo |
| 3 | Wamhof | Fred W. | 8/31/1841 | 6/3/1929 | | Photo |
| 4 | Wamhof | H.H. Edward | 12/26/1884 | 1/26/1890 | | Photo |
| 7 | Wellman | Fred H. | 1869 | 1049 | | Photo |
| 7 | Wellman | Ida E. | 1872 | 1953 | | Photo |
| 5 | Werremeyer | Frank L. | 1888 | 1913 | | Photo |
| 5 | Werremeyer | Anna | 1889 | 1948 | | Photo |
| 12 | Wibbeler | Jamie A. | 10/17/1963 | 12/31/1985 | Son of Allan and Norma | Photo |
| 1 | Wiebking | C. Sophie | 11/16/1858 | 1/22/1862 | Dau of H.H & D.C.? | Photo |
| 11 | Wiesehan | George | 9/23/1935 | | | Photo |
| 11 | Wiesehan | Naomi | 1/2/1936 | 6/21/1983 | | Photo |
| 4 | Wiesehan | Infant | 12/20/1892 | 12/20/1892 | Son of F.W. & M.C. | Photo |
| 9 | Wiesehan | John Allen | | 12/29/1965 | Son of George & Naomi | Photo |
| 4 | Wiesehan | John F. | 1853 | 1925 | | Photo |
| 4 | Wiesehan | Minnie K. | 1855 | 1948 | | Photo |
| 3 | Wiesehan | John H. | 1/30/1875 | 9/20/1906 | | Photo |
| 10 | Wiesehan | Louis | 10/10/1895 | 6/19/1967 | | Photo |
| 10 | Wiesehan | Esther | 9/23/1898 | 6/21/1975 | | Photo |
| 5 | Wiesehan | Mary L. | 11/26/1897 | 9/15/1923 | Dau of W. & C. Wiesehan | Photo |
| 5 | Wiesehan | William F. | 5/29/1854 | 7/19/1933 | | Photo |
| 5 | Wiesehan | Carolina M. | 1/12/1857 | 6/15/1941 | | Photo |
| 1 | Witte | H. Wilhelm | 4/22/1875 | 8/8/1876 | Son of J.F. & K. | Photo |
| 1 | Witte | Unidentified | | | Possibly Carolina M. | Photo |
| 1 | Witte | Unidentified | | | Possibly Heinrich B. | Photo |
| 2 | Wittrock | Anna | 12/24/1817 | 6/6/1892 | | Photo |
| 3 | Wittrock | Johann F. | 8/17/1811 | 4/16/1901 | | Photo |
| 2 | Wittrock | August | 8/8/1889 | 2/15/1912 | Son of F. & E. | Photo |
| 9 | Wittrock | Ernst | 12/6/1889 | 1/1/1990 | | Photo |
| 3 | Wittrock | Fred J. | 7/2/1852 | 12/21/1940 | | Photo |
| 3 | Wittrock | Emilie B. | 9/14/1857 | 2/19/1943 | | Photo |
| 9 | Wittrock | Rebecca | 5/13/1884 | 5/2/1967 | | Photo |
| 9 | Wittrock | Rocinda | 5/13/1885 | 9/3/1972 | | Photo |
| 9 | Wittrock | William | 1/26/1887 | 12/1/1963 | | Photo |
| 2 | Wolf | John F L. | 6/12/1842 | 2/9/1910 | | No Photo |