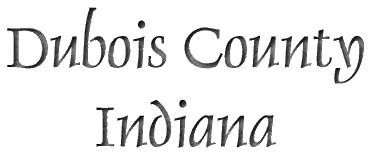 Anderson Cemetery
CR 875W 1/4 Mile South of CR 150N
Lat 38º 23' 54" Lon 87º 04' 00"
Copyright Dubois County INGenWeb, Charlie Tredway, and contributors.

All material, including photographs, contained on this page may be freely copied for your personal use, but

may not be reproduced

or publicly displayed in any format without written consent

. Copyright © Charlie Tredway and INGenWeb.
Click Image to Enlarge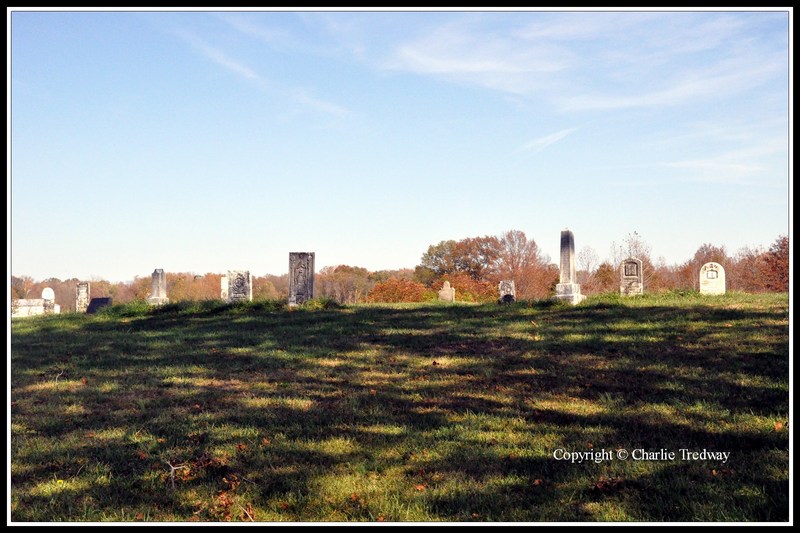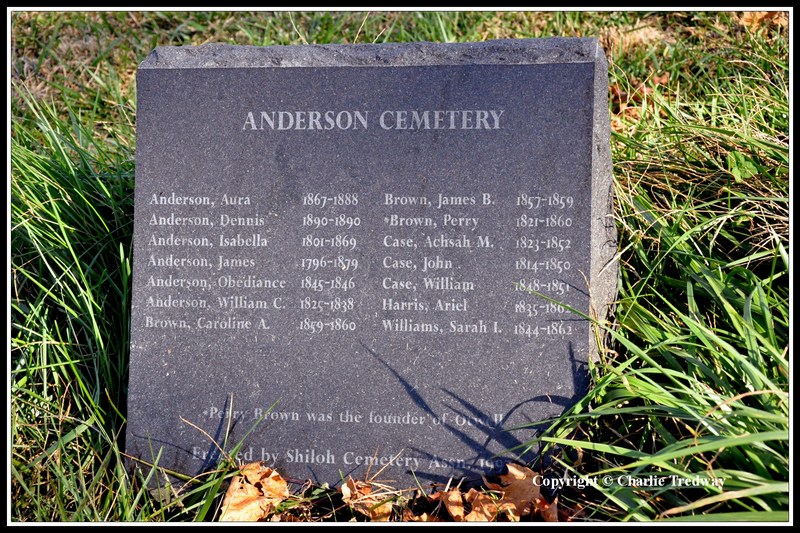 | Last Name | First Name | Born | Died | Other | Photo |
| --- | --- | --- | --- | --- | --- |
| Anderson | Aura | 2/17/1867 | 10/26/1888 | Dau of M L & J F Anderson Age 21y 8m 10d | |
| Anderson | Dennis | 4/16/1890 | 6/20/1890 | Son of W E & M Anderson | |
| Anderson | Isabeler | | 9/24/1869 | Wife of Jas Anderson Aged 67y 10m 24d | |
| Anderson | Obediance | ?/12/1845 | 1846 | Dau of ? Anderson | |
| Anderson | James | | 4/15/1879 | Aged 82y 3m 24d | |
| Anderson | William C | 6/25/1825 | ?/11/1838 | | |
| Brown | Caroline A | 3/21/1859 | 4/11/1860 | | |
| Brown | James B | | | | No Photo |
| Brown | Perry | 1/4/1821 | 5/4/1860 | | |
| Case | Achsah M | 7/13/1823 | 1/29/1852 | Wife of John Case | |
| Case | John | | 4/19/1850 | Aged 36y | |
| Case | William | 11/1?/1848 | 1851 | | |
| Harris | Ariel | 1/2/1835 | 7/24/1867 | Wife of T Harris Aged 22 Y | |
| Williams | Sarah L | 1844 | 1862 | Wife of Jefferson Williams | |