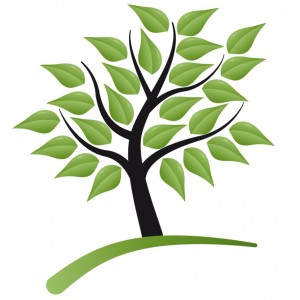 Home Page Menu
---
Last Modified on:

Matthew D. Friend © 2012
Blackford County Townships & Maps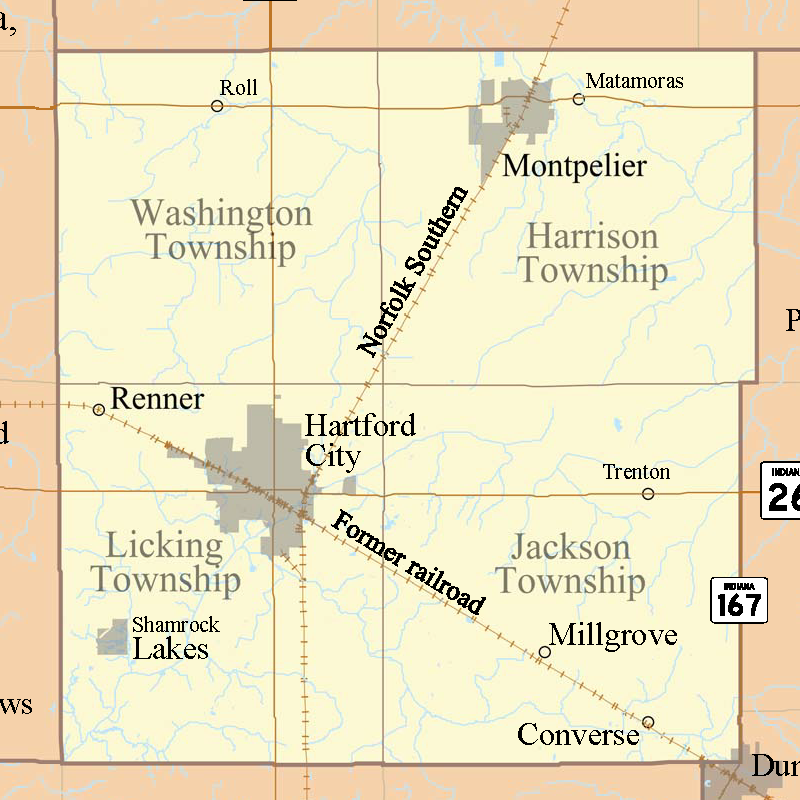 Blackford County is located in the east central parts of Indiana, which is the fourth smallest county in the state. The county was named after Judge Isaac Blackford, the first speaker of the Indiana General Assembly and long time chief justice of Indiana Supreme Court. Blackford County created in 1838 from Jay County is divided into four townships. Its county seat is Hartford City. Two incorporated cities and one incorporated town are located within the county, along with several unincorporated communities and ghost towns.
Townships
There is four townships within Blackford County. Each link below will provide general information about its township and its historical contexts; as well as their cities, towns, unincorpated towns and ghost towns location, and its local cemeteries. These townships are as follow:
Maps
There are several maps of Blackford County available within this section on- and off-site. Also, available at the Indiana State Library, a listing of county maps, atlases, and plat books of Blackford County.
This is an 1857 map of Blackford County provided by Dickinson College for use by John Osborne.

Description: Blackford County, Indiana
Date: 1857
Scanned by: John Osborne

Source Citation: Mitchell's New Universal Atlas (Philadelphia: Charles Desilver, 1857), 31.
Source Location: hd.housedivided.dickinson.edu, cropped, sized, and prepared for use by John Osborne, Dickinson College, December 1, 2009.

This is an 1876 Atlas of Blackford County with its four townships: Washington, Harrison, Licking and Jackson.

Description: Map of w:Blackford County, Indiana, United States
Date: 1876
Source: Illustrated Historical Atlas of the State of Indiana
Author: Baskin, Forster and Company, Chicago

Source Location: Wikipedia, the free encyclopedia

This is the same map as mentioned above, except it includes the maps of the two incorporated cities. This map also is an interactive map, where you can enlarge it to view in more details.

Description: Map of Blackford County (with) Montpelier, Hartford City.
Date: 1876

Source Location: David Rumsey.com

This is a map of Blackford County extracted from the 1895 U.S. Atlas.

Description: Map of Blackford County (with) Montpelier, Hartford City.
Date: 1895

Source Location: Livingston County MI Historical & Genealogical Project