Adams County
Indiana
Little Family Cemetery
Bores put you in a mental cemetery while you are still walking.
~ Elsa Maxwell
Located at 2 miles southeast of Decatur in Washington Township, Adams County, Indiana on County Road 133.
It is back in a field about 1 1/2 miles at the horseshoe bend of the St. Mary's River. Most stones are gone.
Submitted by Margie Roop Pearce & Jim Cox

Thanks to researcher Calcat (knightpatriot@aol.com) for her extensive research on the Little family and to Kaylehn Brunner for research on David Little, the War of 1812 veteran.

Updated 7/15/2018
Little Family Cemetery
Last Name
First name
Birth Date
Death Date
Spouse
Marriage Date
Parents
Military
Obit
Photo
Blocher
John
Mary Robbins - 1849; Sarah A Prince - 1893; Mercy Knox - 1897
David & Mary Clark Blocher
Civil War Co A 40 IN Inf Vol
article
Little
Amy
1792
betw 1840-1850
David - 7/12/1818
Little
David
1792
3/28/1858
Nancy Riegel -1814; Amy - 1818; Frances Platt - 1857
Adam & Elizabeth Martin Litte
War of 1812 Pvt 4th Reg VA Vol
Little
David Blue
1819
2/0/1849
Susan Ritsel - 6/2/1843
David & Amy
Little
Jacob
1830
1879
David & Amy
Little
James Franklin
1/25/1827
11/10/1897
Margaret Barnhart
David & Amy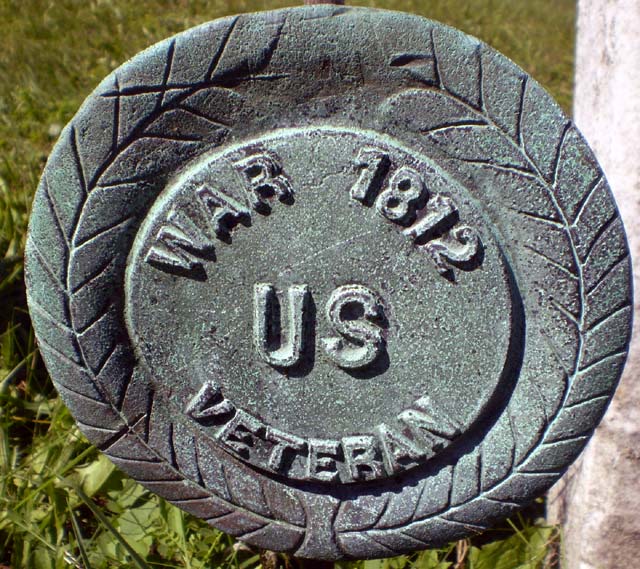 David Little
Born: Virginia, Died: Adams County IN
Married 1: Nancy Riegel on 4 Sep 1814 in Virginia - she died abt. 1818
Married 2: Amy Blue on 12 Jul 1818 in Ohio - she died between 1840 and 1850 in Adams County IN
Married 3: Frances Platt on 18 Sep 1857 in Adams County IN
Served as a Private under Capt. James Sowers and Lt. Col. John Kootz 4th Virginia Volunteers serving July 1813 to Jan. 10, 1814.
Sources: Indiana Genealogical Society Website, Little Family Cemetery-Adams County IN
The Little Family Genealogy by Helen Little-Ritenour, 2004, Decatur Public Library accessed March 2016
The Adams Co., Indiana INGenWeb genealogy web site is maintained by
Margie Pearce
and
Jim Cox
.
Visit our neighbors
Allen County, IN
Jay County, IN
Wells County, IN
Mercer County, OH
Van Wert County, OH
---
All material on this site @ 2011 - by INGenWeb.