Adams County
Indiana
Adams County Infirmary ~ County Home Cemetery
What the caterpillar perceives is the end, to the butterfly is just the beginning.
~Anon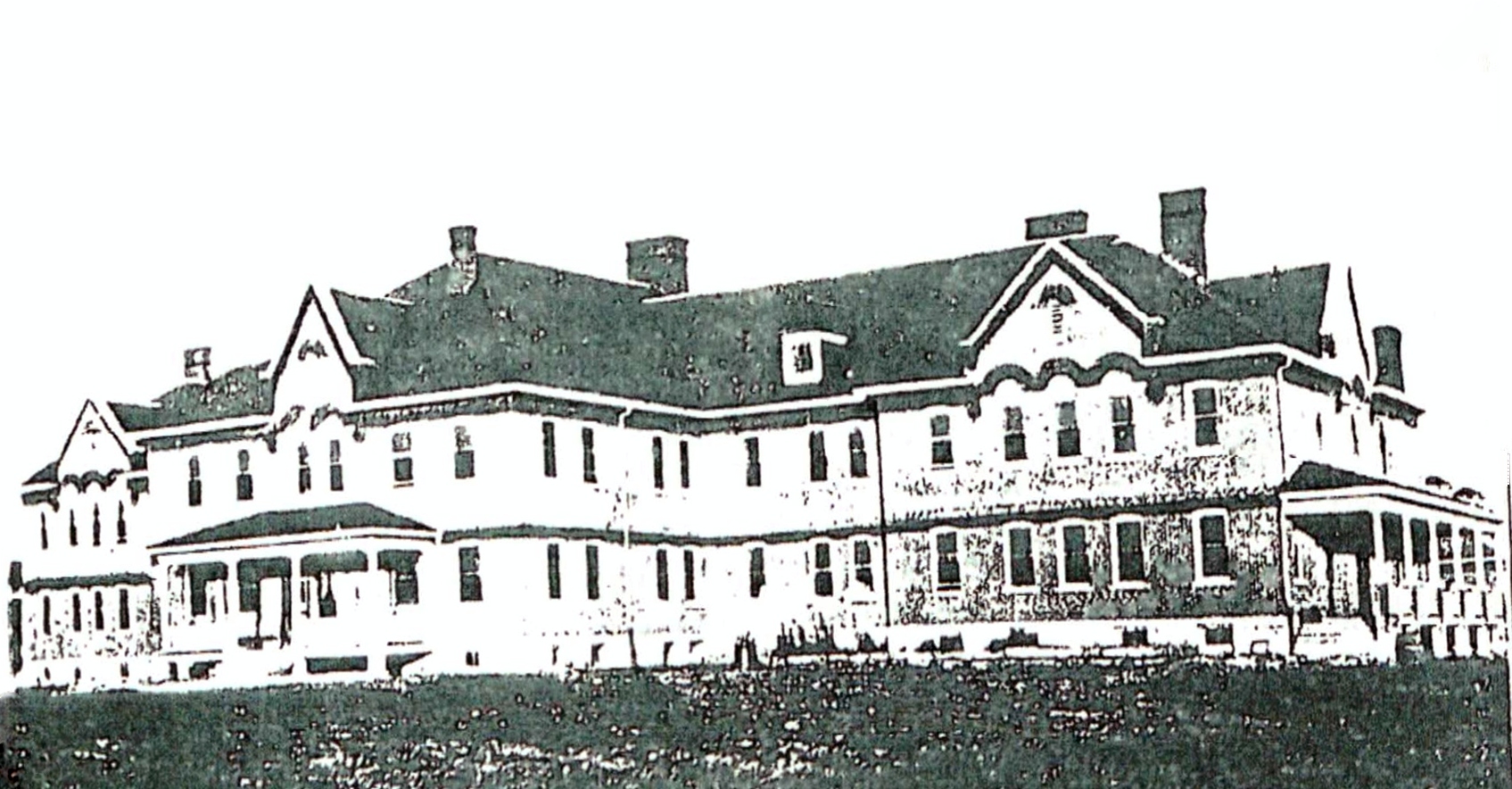 Adams County Farm Cemetery - Located about 2 miles southeast of Decatur, in Wash1ngton Township on County Road 200E south of 400N.
The cemetery never had tombstones and is now farmed over, and is no longer a part of the County Farm. The last date of burial on the farm was April 3, 1918.
From that time on burial was made 1n the various cemeteries in the County.
Original listing (black) contributed by Julie Cooper
DAR Cemetery Records (red) at the Heritage Room, Berne Library
Adams County Trumpeter (blue): published in August 1985 by the Adams County Historical Society
Updated 7/15/2018
Adams County Infirmary ~ County Home Cemetery
Last Name
First Namee
Birthplace
Date of Death
Age
Obit
Cemetery
Ackerman
Charles
IN
18 Jan 1923
65
Catholic
Ackerman
Jacob
IN
19 Oct 1876
Ainsburg
Jane
OH
8 Feb 1909
72
Atutz
Phebe Ann
IN
12 Jan 1905
55
Augsburger
Fred
Europe
14 Oct 1907
89
Augsburger
Lena
Germany
29 Jun 1919
59
Berne
Ault
Armas
26 Apr 1901
18
Mt Tabor
Bailey
John
OH
3 Jun 1893
75 or 78
Baker
Anna
IN
7 Dec 1897
40
Ball
Daniel
OH
3 Feb 1884
70
Bankard
Emma
VA
16 Jun 1928
65
Decatur
Bart
Karl
Germany
23 May 1905
54
Bell
Samuel
NY
6 Feb 1916
72
Benim
William
IN
19 Apr 1899
38
Zion
Bergdoll or Boegdoll
Done
Germany
21 Mar 1915
67
Berron
Louisa
IN
5 May 1911
34
Lutheran Chattanooga
Billman
Gid
PA
24 Nov 1898
81
N Salem
Bittner
Joseph
Germany
15 Jul 1888
64
Blaney
Amelia
IN
7 Feb 1904
30
Baxatow [Spring Hill]
Botton or Bolton
Robert
Ireland
16 Jan 1879
80
Brachm
Albert
Germany
18 Apr 1889
64
Bracken or Brockson
17 Jul 1903
16
Bricker
Elias
PA
16 Mar 1900
65
Brighton
Eli
IL
14 Apr 1917
62
Bryan
John
PA
21 Dec 1907
79
Salem
Bucher
John
Germany
16 Jun 1904
45
Catholic
Arminda
IN
25 Dec 1939
30
Cerknavel
Ema G
IN
15 Aug 1886
21
Union Chapel
Cook
Palmer
OH
2 Mar 1884
42
Corbin
Lewis
Germany
6 Apr 1906
37
Indianapolis
Corbin
Lewis
IN
28 Apr 1918
61
Maplewood
Cronin
Patrick
Ireland
7 Feb 1892
71
Dailey
Michel
Ireland
18 Dec 1902
55
DeWitt
Charles
PA
19 Jul 1919
64
Maplewood
Diehl
Amanuel
IN
1 Aug 1910
67
Diehl
Levi
IN
1 Feb 1903
45
Diener
Nancy
MD
8 Jul 1897
72
Dixson
Elizabeth
OH
25 Aug 1910
50
Donovan
John
Ireland
30 Sep 1896
66
Catholic
Dosenbaugh
John
Germany
14 Apr 1903
62
Catholic
Drowned in a ditch
no name
20 May 1913
65
Feasel
Jane
IN
18 Sep 1887
22
Floy
Catherine
Germany
4 Feb 1899
55
Garvitt
Lydia
OH
3 Jul 1909
79
Alberson
Garvitt
May
OH
30 Aug 1922
34
Alberson
Gessinger
Nathaniel
OH
28 Feb 1906
63
Maplewood
Gilland
Samuel
Ireland
20 Nov 1904
72
Gilson
Edward
Ireland
2 Dec 1907
70
Catholic
Ginter
Sarah
OH
13 Aug 1910
75
Gisler
Clara Hoffman
17 Jun 1950
33
Ray
Glancey
Gwen
PA
22 Feb 1884
75
Bunker Hill
Goddard or Godard
Almiza or Almira
IN
16 Jul 1881
77
Green
Margret
NY or MD
7 Sep 1886
85
Grubber
Fritz
Switzerland
18 Jul 1876
60
Hahn
George
IN
9 Feb 1878
22
Smith Chapel
Hailey
Jacob
OH
23 Aug 1901
74
Haley
Jacob, Jr.
OH
24 Jan 1912
55 or 51
Haley
Michel
Ireland
20 Jun 1904
59
Hammond
David E
PA
17 Oct 1917
70
Hammond
W M
IN
1 May 1897
16
Hansey
Abraham
Switzerland
19 Nov 1907
69
Herris
Frank
PA
10 Feb 1895
25
Higley
Edward
NY
2 Sep 1913
56
Catholic
Hill
James
OH
29 Mar 1898
36
Hilton
Charles
IN
9 Feb 1915
70
Hilton
Laura
IN
9 Oct 1914
10
Hilton
William
IN
24 Nov 1914
49
Hirschey
David
IN
23 Jan 1902
23
Hirschy
Sarah
IN
3 Aug 1916
30
MRE
Horner
George
Germany
4 Feb 1891
56
Hudson
Kib
IN
5 Jun 1901
51
Huff
Mary Jane
OH
21 Jan 1882
27
Huffman
Simon
Europe
28 Sep 1910
69
Mt Tabor
Jahn
Sophia
Prussia
12 Nov 1906
30
Zion
James
Thomas
OH
11 Mpv 1993
59
Johnson
E G
Germany
6 Oct 1885
43
Decatur Cem
Johnus
Michel M
IN
13 Jan 1934
50
King
Jacob
24 Dec 1910
72
King
John
OH
15 May 1908
62
Alpha
King
Moris
OH
24 Mar 1906
35
Maplewood
Kiser
Joseph
NJ
7 Oct 1899
82
Mt Tabor
Kuebler
John
OH
1 Jan 1910
52
Reynolds
Lambert
Ester
IN
6 Feb 1905
15
Reynolds
Leisure
Mary Jane
OH
12 May 1910
80
Smith Chapel
Leisure
William
OH
16 Mar 1916
84
Smith Chapel
Leisure
William H
OH
16 Mar 1916
90
Smith Chapel
Lenhart
Hulda
OH
13 Apr 1888
49
Lesh
Joseph
Germany
5 Nov 1880
58
Lobenstein
Caroline
OH
11 Aug 1895
20
Lombard
Henry
Cleveland, OH
30 Jan 1912
59
Lukebill
Andrew
Switzerland
8 Sep 1876
56
Luitor
Frederick
Germany
18 Aug 1878
73
Monmouth
Luts
William
PA
13 Jun 1879
65
Pleasant Mills
Lutz
Anna
IN
1o Jun 1923
39
Lyons
Perry
OH
5 Mar 1879
16
Lyons
Stephen
NJ
5 Sep 1878
59
Marquart
Elizabeth
PA
27 Jul 1910
56
Alpha
May
David
IN
21 Mar 1884
46
McBride
Margaret
PA
27 Aug 1882
65
Tricker
McCartle or McCartele
Joshua
PA
4 Jan 1913
88
McConnehey
Joshia
OH
12 Aug 1896
63
Alpha
McDonald
George
MI
3 Sep 1910
38
obit
McDonald or MacDonald
M
9 Aug 1903
41
McNulty
Tom
Ireland
2 Jan 1909
71
Fort Wayne Catholic
Mecklin or Meckling
Emma
OH
19 Jan 1901
41
Meshberger
Lizzie
IN
4 May 1879
73
Meyers
Barney
Germany
1 Feb 1903
58
Michels
John
IN
13 Jan 1933
54
Catholic
Miller
Frederick
Germany
14 Jul 1895
57
Miller
Henry
Germany
16 Feb 1894
62
Moore
Allen
KY
4 Jun 1915
61
Morris
John P.
Ireland
1 Sep 1888
78
Nelson
Arthur
IN
Aug 1881
at birth
O'Kiefe
James
Ireland
26 Apr 1902
86
Ormsby
Henry
OH
3 Apr 1918
67
obit
Patterson
Alexander
Ireland
5 Sep 1880
71
Decatur
Personnette
James
OH
10 Dec 1901
64
Ritter or Retter
S J
OH
2 Jul 1890
52
Runyon
Henry
IN
11 Nov 1917
66
Ryan or Ryon
Frank
NY
16 Aug 1880
51
Schafer
John
Germany
4 Jan 1904
69
Monmouth
Schlegel
Henry I
IN
29 Mar 1853
10
Babo [Bobo?]
Schroll
Barbah
OH
7 Dec 1912
67
Shafer
Jacob
PA
23 Jul 1883
76
Short
George W
VA
8 Aug 1902
77
Bunker Hill
Singleton
Julia
OH
18 Sep 1909
67
Alpha
Snyder
John
Switzerland
3 Mar 1910
66
Southand
William
OH
1 Jul 1915
60
Springer
Noah
OH
13 Feb 1891
69
Stafford
Philiph
Ireland
31 Jul 1898
81
Stalter
Isaac
OH
24 Nov 1909
68
Beery
Staufer
Anniliza
Switzerland
24 Feb 1934
56
Starker
Daniel
OH
18 Feb 1891
40
Stettler
Homer
IN
3 Feb 1906
42
Maplewood
Stevenson
James
Ireland
6 Nov 19209
73
Martz
Stick
Maria
OH
1 May 1881
40
Stump
Philip
Prussia
17 Mar 1917
80
Mercer Co, OH
Stutz
Louise
OH
18 Dec 1911
75
Catholic
Stutz
Phebe Ann
IN
12 Jan 1905
55
Sullivan
Timothy
Ireland
21 May 1891
71 or 78
Sullivan
Thomas
Ireland
26 May 1826
26
Sullivan
William
OH
12 Nov 1885
71
Monmouth
Tague
Joseph
IN
4 Mar 1910
58
Taylor
Sarah
OH
17 Sep 1890
68
Thomas
James
OH
11 Nov 1883
59
Tiatmer
Joseph
Switzerland
8 Jun 1897
55
Pleasant Valley
Tood
George
OH
23 Dec 1901
66
Trick
Mary Ann
PA
14 Dec 1903
70
Salem
Tricker
Sarah
England
19 Jun 1878
86
Tricker
Troutner
Aaron
IN
19 Mar 1913
45
Mt Tabor
Troxel
John
IN
27 Jan 1908
45 or 42
Troxel
Nancy
IN
10 Dec 1911
55
Vandoler
Henry
IN
3 Aug 1885
90
Vandrarv, Voudraw or Vaudraw
Andrew
Germany
4 Jan 1902
74
Vanlake
Philip
Belgium
26 Oct 1914
45
Wallas
Daniel
OH
18 May 1903
50
Weinhold
Robert
Germany
22 Feb 1920
76
Berry MRE
Welsh
James
Ireland
30 Mar 1903
66
White
Conrad
PA
20 Nov 1908
49
Catholic
Wintz
Joseph
PA
15 Jan 1885
72
Catholic
Wise
Ruben
8 May 1887
49
Decatur Cem
Young
Nancy C
IN
13 Dec 1887
80