Adams County
Indiana
Snow Cemetery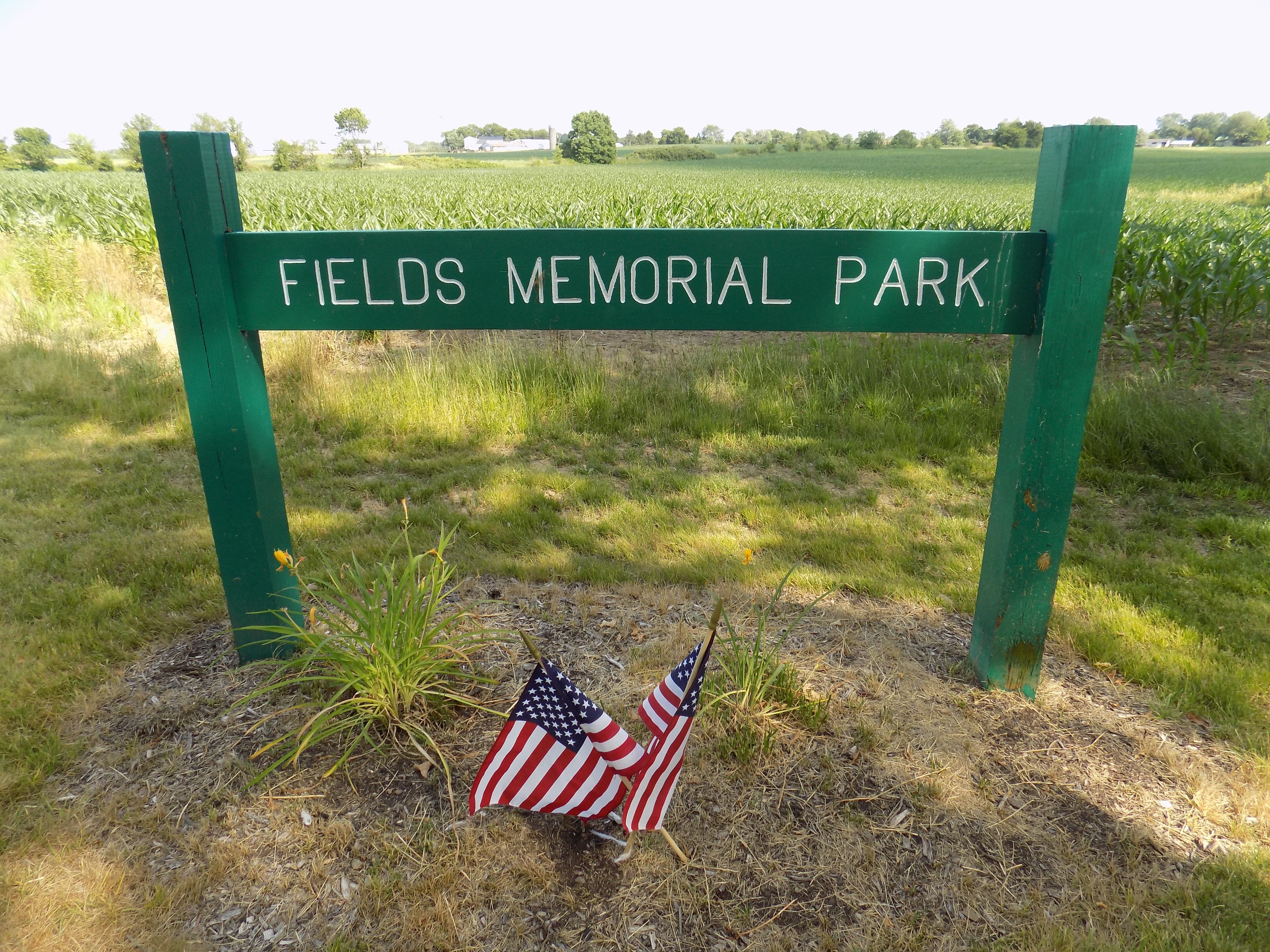 The cemetery is now in the far corner of the recreational park.
Things we lose have a way of coming back to us in the end, if not always in the way we expect.
~ J.K. Rowling,
Harry Potter and the Order of the Phoenix
Located on Road 27, one mile north of Geneva, IN in Wabash Township, Adams Co, IN, south of the Wabash River Bridge. Access by right-of-way from County Road 950 South.
Read by Penny Baughman North & Jim Cox September 2010
Submitted/Reformatted by Margie Roop Pearce
Abstracts:
Adams County Public Library News Index
Capitolized surnames have a biography attached. Click on the
First
name to access the bio.
NSF = no stone found; information from other sources
Photographed by Jane Edson & Margie Pearce in June 2016
Updated 7/1/2018
Snow Cemetery
Last Name
First Name (Maiden)
Birth Date
Death Date
Spouse
Marriage Date
Parents
Military Info
Obit
Photo
Bailey
Ida E
3/15/1859
6/15/1881
J & E
photo
Bailey
Mary S
3/15/1877
12/20/1880
J & E
photo 1; photo 2
Beardslee
David
6/22/1801
7/6/1876
photo 1; photo 2
Beardslee
Elizabeth
1807
6/9/1882
photo
Boan
R B
Co A 152nd OH NGI
photo
Clevenger
Sylvester
Civil War 22nd IN Inf
photo 1; photo 2
Ellsworth
Angeline
7/16/1833
3/27/1914
photo
ELLSWORTH
Oscar
6/6/1834
5/18/1882
Angeline Quackenbush
Joseph & Lucinda
photo
Farlow
infant daughter
8/24/1912
8/26/1912
M/M Ben Farlow
obit
Hoskinson
Andrew J
1830
1899
Mary Foster
photo
Hoskinson
Dan M
2/15/1861
3/12/1901
Mary Jane Hupp
Andrew J & Mary Foster Hoskinson
Hoskinson
Mary (Foster)
1839
9/14/1927
Andrew J
abstract
photo
McManus
George V
5/8/1872
3/11/1903
Civil War marker
photo
McManus
Ormonde
5/23/1901
9/24/1901
G V & M
photo
Mocabee
John
5/23/1895
Jennie
Civil War Co K 89th IN Inf
photo
North
A J
Co F 99th OH Inf
photo
North
Rachel (Fairchild)
12/16/1827
9/7/1897
photo 1; photo 2
Perry
Benjamin Franklin, Rev
1818
4/5/1876
NSF
Ruckman
Ellen J (Beardslee)
4/29/1827
3/10/1882
John M
David & Elizabeth Gibson Beardslee
photo
Ruckman
John M
1/21/1812
12/3/1889
photo
Snow
Barton B, Dr
4/15/1820
12/3/1875
Rebecca Hannah McDonald
James & Eleanor Tate Snow
photo
Snow
Edwin Earl
9/3/1882
8/13/1945
Myrtle Miller - 4/15/1906
John F & Sadie Hoskinson Snow
abstract
photo
Snow
Florence
9/2/1861
6/11/1863
Barton B & Rebecca H McDonald Snow
Snow
Homer B
2/25/1872
5/9/1873
Barton B & Rebecca H McDonald Snow
Snow
infant daughter
12/2/1869
12/2/1869
B B & R H
SNOW
John Fletcher
6/17/1854
Nov 1933
Sadie Alice Hoskinson - 8/25/1881
Barton B & Rebecca H McDonald Snow
abstract
photo
Snow
Luella
1/26/1857
4/20/1874
Barton B & Rebecca H McDonald Snow
Snow
Mary M
11/9/1851
10/25/1853
Barton B & Rebecca H McDonald Snow
Snow
Rebecca Hannah (McDonald)
6/10/1829
3/24/1873
Barton B - 10/21/1850
David D & Mary E Ball McDonald
photo
Snow
Sarah Alice
11/11/1857
7/8/1952
John F - 8/21/1881
Andrew J & Mary Foster Hoskinson
photo
Snow
Solon (McDonald)
10/11/1863
10/27/1890
Barton B & Rebecca H McDonald Snow
abstract
Waltz
Daniel
1822
1886
Sarah Dunham
photo 1; photo 2
Waltz
Daniel F
1858
1878
Daniel & Sarah Dunham Waltz
photo
Waltz
Elmira B
1868
1879
Daniel & Sarah Dunham Waltz
photo
Waltz
Fidelia
1860
1876
Daniel & Sarah Dunham Waltz
photo
Waltz
Lula B
1870
1883
Daniel & Sarah Dunham Waltz
photo
Waltz
Sarah "Sally" (Dunham)
1829
1905
Daniel
Ross & Sarah Roll Dunham
photo
Watson
George
no dates
Co C 185th OH Inf
photo
Watson
Harley Leroy
1/5/1874
2/6/1881
adopted by G W & S E
photo
WATSON
John J
2-3-1844
no dates
Ella G. Jackson - 3/22/1871
Richard & Mary McCarty Watson
Sgt Co C 185th OH Inf
photo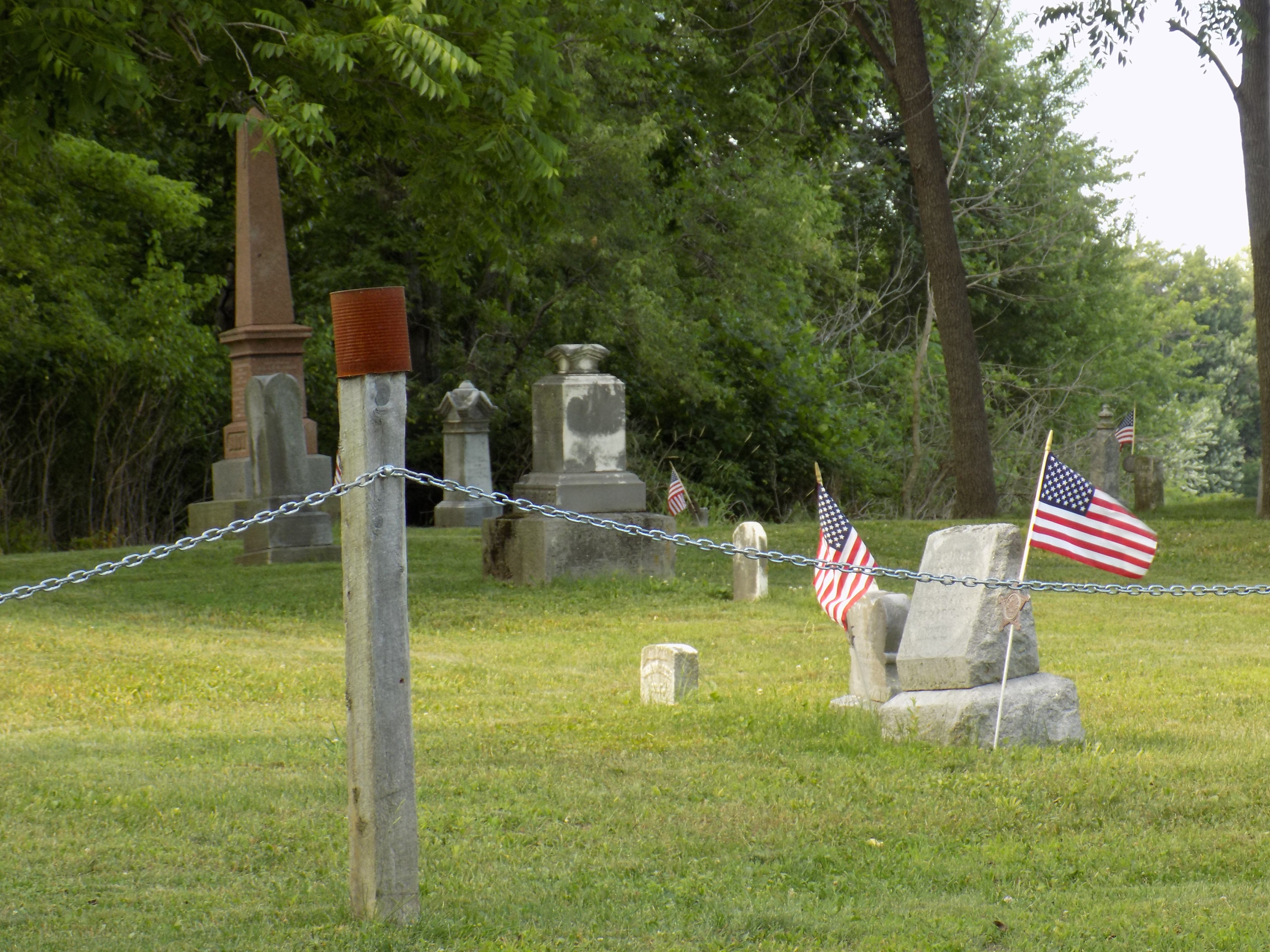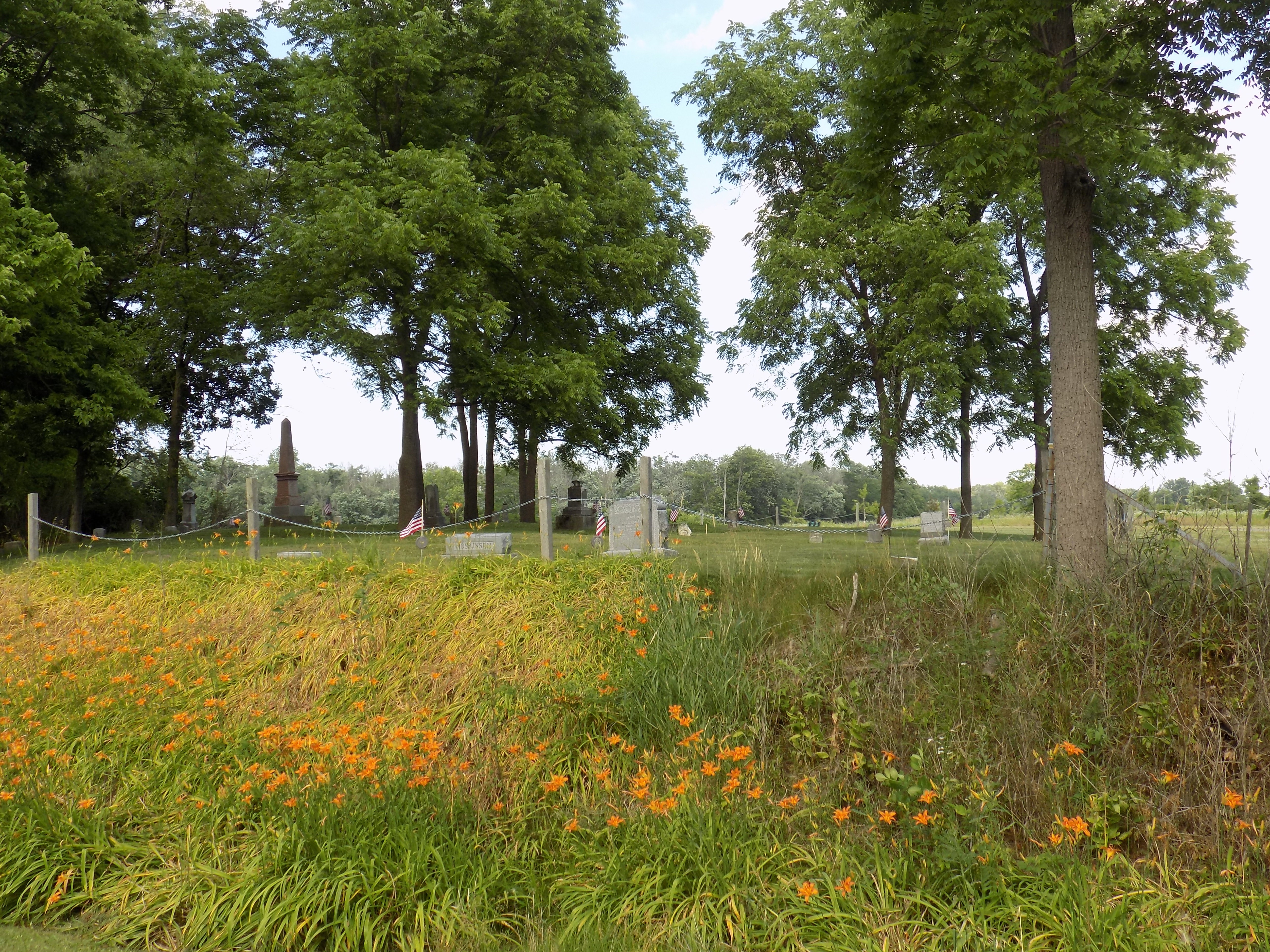 ---